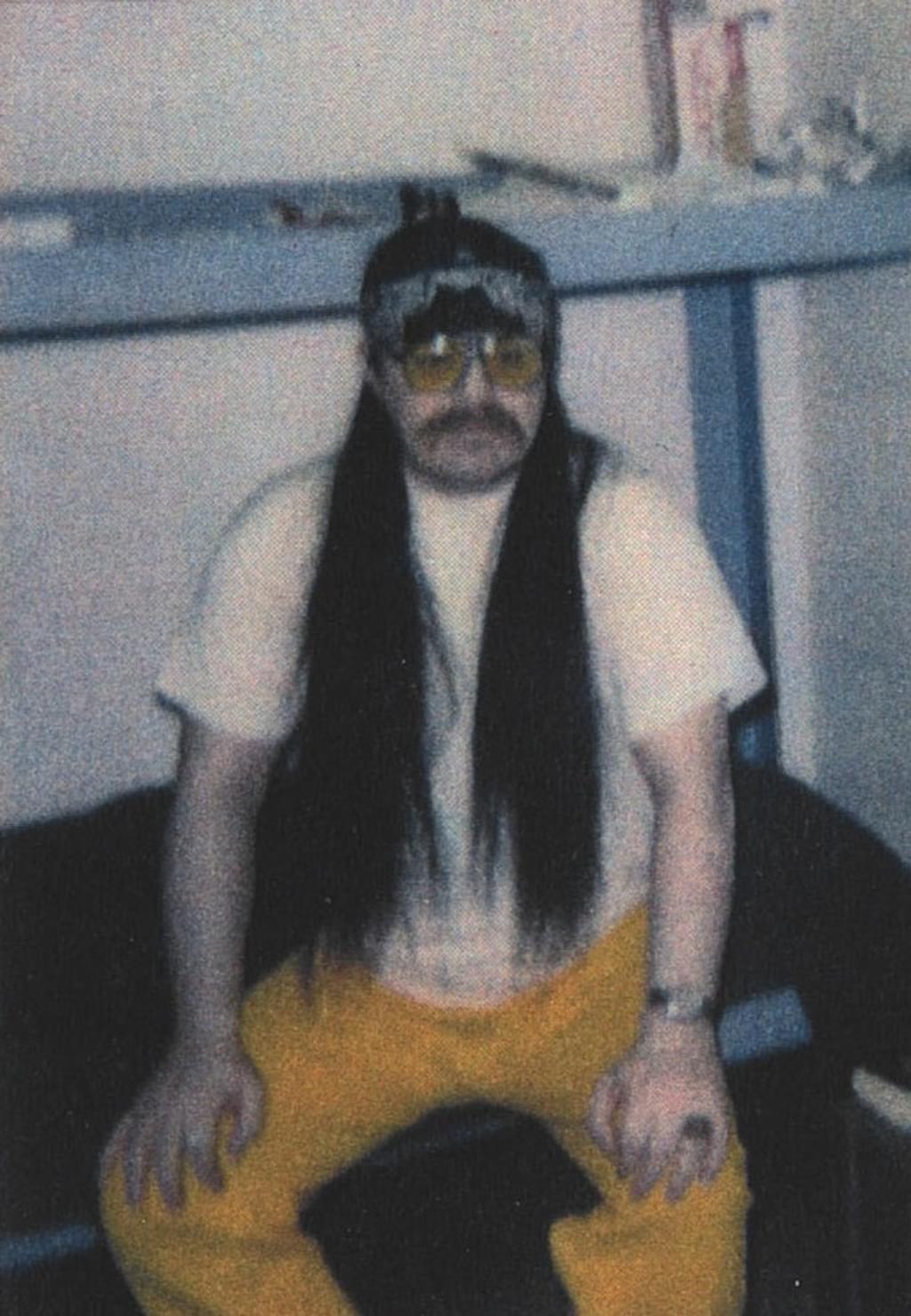 An Idaho trial court has stayed the scheduled June 2, 2021 execution of Gerald Pizzuto, Jr. (pictured), halting state prosecutors' efforts to put the hospice-bound terminally ill prisoner to death before his stage-4 cancer can take his life and state officials can consider his petition for clemency.
On April 9, Pizzuto's lawyers filed a clemency petition, seeking to commute his sentence to life without possibility parole based upon his terminal illness, brain damage from head injuries sustained in serious accidents that left him comatose or unconscious, and a brutally abusive childhood in which he was repeatedly beaten, raped, and emotionally abused. The Idaho Commission of Pardons and Parole has agreed to review Pizzuto's petition, scheduling a hearing on his case during its November 2021 hearing session. The stay order, issued by Idaho Second Judicial District Judge Jay Gaskill on May 18, bars the state from attempting to execute Pizzuto "until the conclusion of commutation proceedings related to Mr. Pizzuto's current commutation petition."
It is far from certain, however, that Pizzuto will live that long. He has been in hospice care confined to a wheelchair for more than a year, suffering from late-stage bladder cancer, chronic heart and coronary artery disease, coronary obstructive pulmonary disease (COPD), and Type 2 diabetes with related nerve damage to his legs and feet. He has had two heart attacks and has had four stents implanted around his heart. In December 2019, doctors estimated his life expectancy at less than a year, and in March, his prison doctor noted that Pizzuto had begun experiencing memory loss and disorientation associated with the process of dying.
"Let his imminent death from natural causes take him, without going through an unnecessary, expensive, resource-consuming and trauma-inducing execution," his lawyers wrote in the clemency petition.
Pizzuto's case illustrates problems that have become increasingly pervasive in the administration of the death penalty in the United States. Like most prisoners who have recently been executed, he experienced chronic trauma throughout his childhood. His case also was marred by official misconduct: the trial judge brokered a secret deal with Pizzuto's co-defendant, who testified against him and lied about the lenient sentence he would receive in exchange. The aging of death-row populations also is causing increasing problems for prisons, as medical conditions present problems for carrying out lethal injections and mental conditions like dementia may render prisoners incompetent to be executed.
Pizzuto's lawyers have asked the Commission on Pardons and Parole "to delve deeply into his ghastly childhood, history of brain damage since birth and brain injuries as a boy, as well as his current, terminal health condition."
Pizzuto's Horrific Upbringing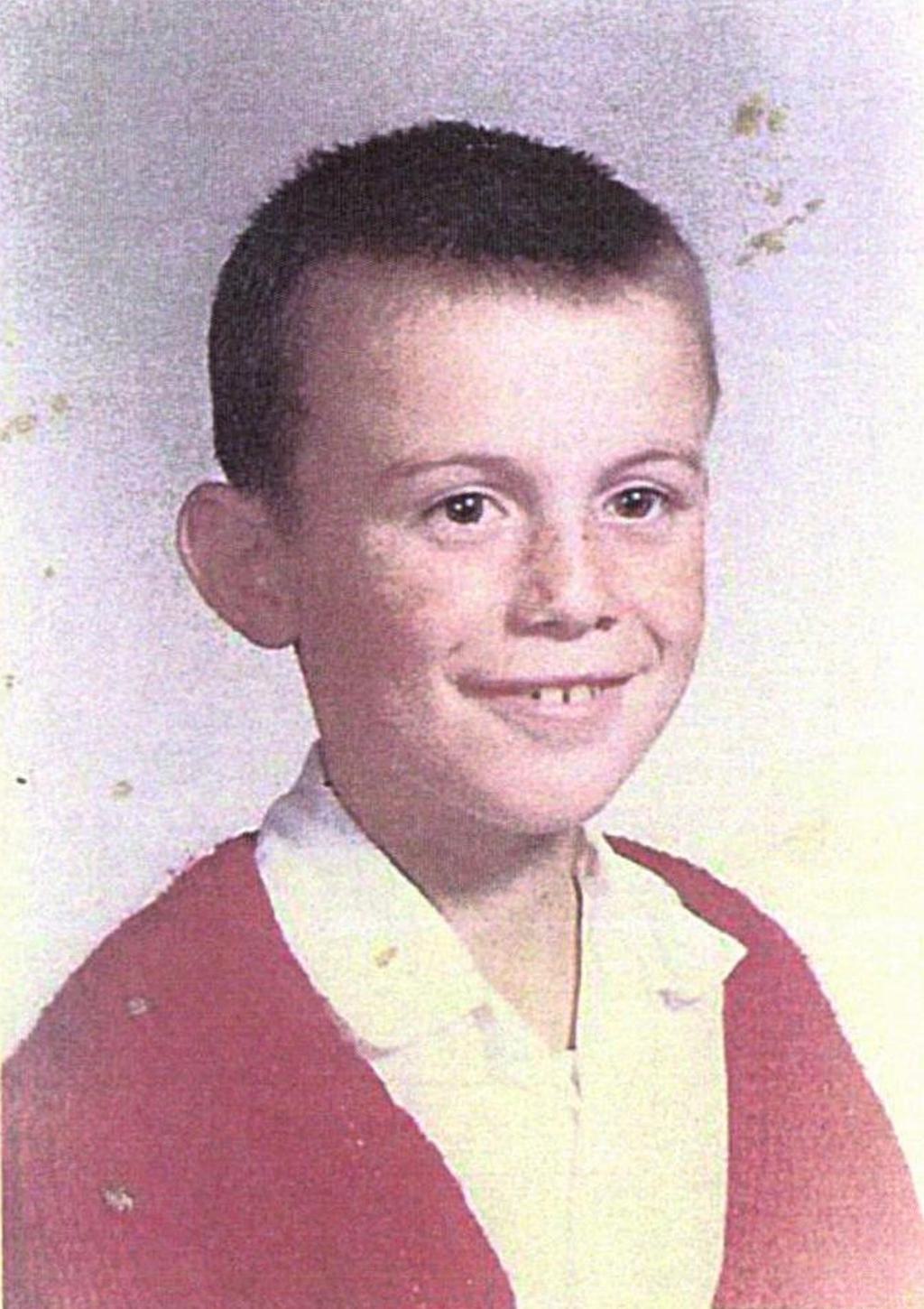 Pizzuto's clemency petition depicts a horrific childhood, asking the Commission of Pardons and Parole to grant mercy "for a boy whose life was stolen from him by a sadistic stepfather who bound, raped and sodomized him, and beat him until he was black and blue if he dared cry from the pain." Pizzuto's siblings say that, beginning when he was 5 or 6, he would be awakened in the middle of the night by his stepfather, who would tie him up with extension cords in the garage and rape him. The stepfather also sexually victimized Pizzuto, charging other adult men $20 for the opportunity to rape him. He was repeatedly beaten with a cattle prod, horse crop, and 2x4. His sister, Elsie Pizzuto, told a defense investigator, "You could be asleep in your bed and be yanked out by your hair in the middle of the night and drug off." His siblings said that their stepfather moved the family and changed their last names to avoid investigation into the abuse.
In a videotape presented to the pardons commission, Pizzuto's sister Angie Pizzuto said: "Your mom and dad are supposed to protect you. They're supposed to feed you, and they're supposed to clothe you, and they're supposed to keep the monsters away from you. But the problem is, sometimes the parents are the monsters."
In addition to the chronic abuse and trauma Pizzuto experienced, he also suffered from brain damage, beginning at the time of his premature birth. That brain damage was exacerbated by the abuse he endured as a child, by a head injury he sustained when he was 2½ years old as a result of a fall down a flight of stairs that left him comatose, and from another head injury suffered when he was fourteen in a motorcycle accident that left him hospitalized and unconscious. "Once a battered and wounded little boy, Jerry is now a dying and broken old man," his clemency petition states. "While it is too late to save that little boy, it is not too late to show Jerry Pizzuto mercy."
The Secret Deal to Implicate Pizzuto
Pizzuto's death sentence is also tainted by prosecutorial and judicial misconduct. In a petition for a writ of habeas corpus and an application for stay of execution filed in the United States Supreme Court on May 10, Pizzuto's legal team argued that he is entitled to judicial review of evidence that his prosecutor, his trial judge, and the co-defendant's counsel met secretly to broker a deal for the co-defendant in which he would testify against Pizzuto in exchange for a lenient sentence. The prosecution then deliberately elicited false testimony from the co-defendant — which the judge knew to be perjurious — that he expected to be sentenced to life in prison for his role in the murder. Under the deal made with prosecutors and the judge, the co-defendant was told he would serve about 14 years in exchange for his testimony. He actually served 12. Neither the judge nor the prosecutor disclosed the deal to Pizzuto's lawyers and neither corrected the co-defendant's perjured testimony.
Prosecutors filed a response to Pizzuto's petition on May 21, arguing that he had strategically delayed in bringing the claim and that, even if his allegations were true, there was no reasonable likelihood that disclosure of the deal would have changed the outcome of the trial.
As the average age of death-row prisoners increases, cases like his have become increasingly common. In 2017, Ohio called off the execution of Alva Campbell, a terminally-ill prisoner, because they could not find a vein suitable for the IV. Campbell died of his medical conditions in 2018. Alabama prisoner Vernon Madison's 2018 execution was halted by the U.S. Supreme Court to allow a lower court to determine if his dementia rendered him ineligible to be executed. He could no longer remember the crime for which he was sentenced to death. Madison died in 2020, before the lower court could rule on his case.
Pizzuto's case is further complicated by the state's questionable conduct in obtaining execution drugs in prior executions and its refusal to inform the defense what drugs it intends to use to execute him. "If the idea of executing a dying man for a crime committed in 1985 for no apparent reason other than justifying capital punishment leaves you a bit queasy, think of the lengths Idaho will likely go to achieve it," Lewiston Tribune editorial writer Marty Trillhaase wrote on May 16. "Idaho's Department of Correction has turned to the back alley," Trillhaase said, citing news reports that corrections officials "exchanged a suitcase filled with more than $10,000 in cash at a Tacoma Walmart parking lot for the lethal compounds used" in carrying out the state's last execution on June 12, 2012.
Sources
Rebecca Boone, Idaho death row inmate asks Supreme Court to stop exe­cu­tion, Associated Press, May 14, 2021; Maurice Chammah and Keri Blakinger, They Are Terminally Ill. States Want To Execute Them Anyway., The Marshall Project, May 6, 2021; Rebecca Boone, Idaho inmate's exe­cu­tion can­celed, pend­ing clemen­cy hear­ing, Associated Press, May 19, 2021; Khaleda Rahman, Gerald Pizzuto Jr, Terminally Ill Death Row Inmate, Asks State to Let Him Die Naturally, Newsweek, May 12, 2021; Federal Defender of Idaho files clemen­cy peti­tion for death row inmate Gerald Pizzuto, CBS2 Boise, May 12, 2021; Marty Trillhaase, Editorial: Idaho's death machine picks a dying man, The Lewiston Tribune, May 16, 2021
Read Gerald Pizzuto's clemen­cy peti­tion and the press release accom­pa­ny­ing its fil­ing. Read the peti­tion for a writ of habeas cor­pus and the Idaho pros­e­cu­tors' response.
Photographs cour­tesy of the Federal Defender Service of Idaho.