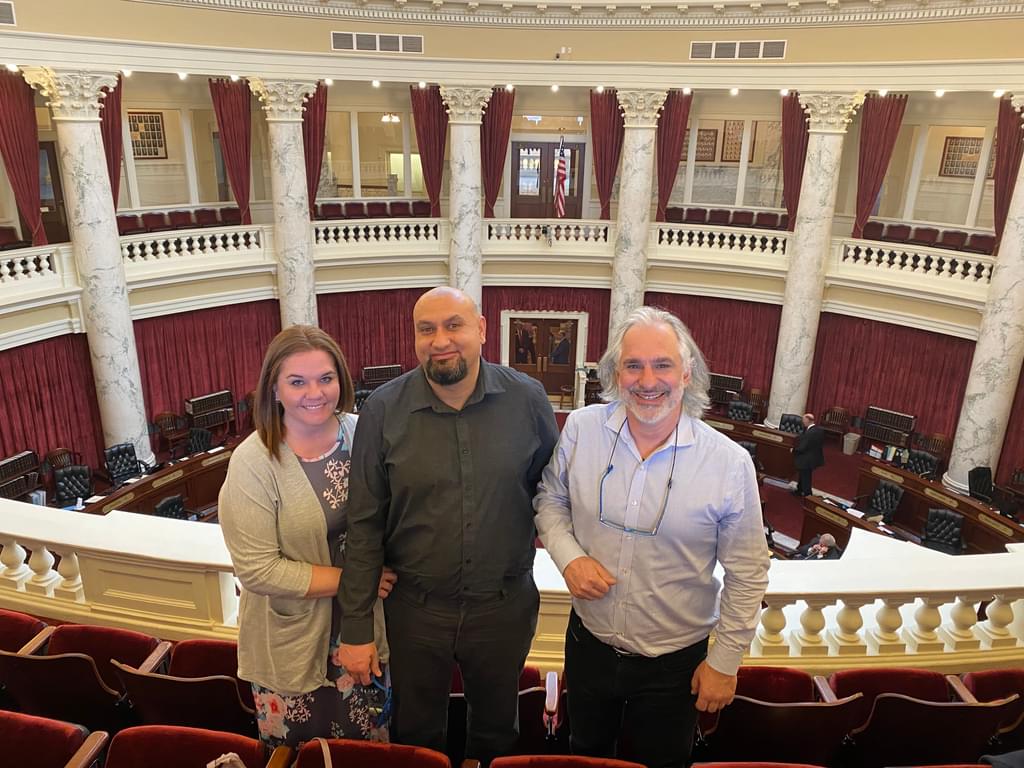 The city of Idaho Falls, Idaho has agreed to a settlement of $11.7 million with an exoneree who spent 20 years in prison for a rape and murder he did not commit.
Christopher Tapp (pictured, center, with Stacy Tapp and Idaho Innocence Project Director Greg Hampikian at the Idaho Senate Chambers as they unanimously supported the Compensation for Wrongful Conviction Bill) was convicted in 1998 of the rape and murder of Angie Dodge based upon a false confession coerced by police who threatened him with the death penalty and falsely promised him immunity if he confessed. DNA evidence later excluded Tapp and identified the actual perpetrator, leading to Tapp's exoneration in 2019.
Tapp filed the suit against the city in 2020, and the City Council unanimously agreed to the settlement on June 9, 2022. "No dollar amount could ever make up for the over 20 years of my life I spent in prison for crimes I did not commit," Tapp said in a statement. "However, the settlement will help me move forward with my life."
Idaho Falls Mayor Rebecca Casper issued a formal apology to Tapp and his family "for the city's role in your wrongful conviction and subsequent incarceration, as well the harm and damages that you and your family have endured over these many years." She wrote, "In addition to the settlement, the city pledges to review its policies, procedures, and training (especially related to custodial interrogations) and to revise them, as needed, to prevent any recurrence of what happened in your case."
Dodge's mother played a major role in renewing attention to the case about ten years ago. Concerned that Tapp's DNA didn't match DNA found at the crime scene, she asked to see video of Tapp's confession, then sought the involvement of the Idaho Innocence Project. A forensic genealogist used crime scene DNA to build a DNA profile for the perpetrator, which led to Brian Leigh Dripps, Sr., who had lived across the street from Angie Dodge at the time of her murder. Dripps confessed to the crime and pleaded guilty in 2021. He was sentenced to life in prison.
Greg Hampikian, director of Idaho Innocence Project, called Tapp's wrongful conviction "a hard-core case of tunnel vision" by law enforcement. He added, "The only thing left is for the city of Idaho Falls to take a serious and careful look at all of its current practices. That's really the only way to honor the victim and her family, and Chris and his family."
Tapp's case is the latest in a string of costly payouts to exonerees who were wrongfully convicted after having been capitally prosecuted or threatened with the death penalty. In May 2021, a federal jury in North Carolina awarded two intellectually disabled death-row exonerees, half-brothers Henry McCollum and Leon Brown, $75 million for the police misconduct that sent them to death row. One year earlier, in May 2020, the city of Cleveland agreed to pay a record $18 million dollars to settle a civil rights lawsuit by three former death-row prisoners — Kwame Ajamu, Wiley Bridgeman, and Rickey Jackson — who, as a result of police misconduct, spent more than a combined 80 years imprisoned for a murder they did not commit. In October 2018, Gage County, Nebraska raised property taxes on its residents and asked the state legislature for a bailout to help pay a $28.1 million civil judgment against it for the wrongful convictions of the "Beatrice Six," six men and women wrongly convicted of rape and murder after having been threatened with the death penalty.
Sources
Johnathan Hogan, Idaho Falls set­tles with Chris Tapp for $11.7 mil­lion, Idaho Falls Post Register, June 9, 2022; Vimal Patel, Idaho City to Pay $11.7 Million to Man Wrongfully Convicted in 1996 Killing, New York Times, June 10, 2022; Idaho Falls set­tles wrong­ful con­vic­tion law­suit for $11.7M, Associated Press, June 10, 2022; Nate Eaton, Mayor apol­o­gizes as Chris Tapp, city of Idaho Falls set­tle law­suit for $11.7 mil­lion, East Idaho News, June 9, 2022.
Photo by Idaho Innocence Project, used with permission.
Juveniles
Jun 06, 2023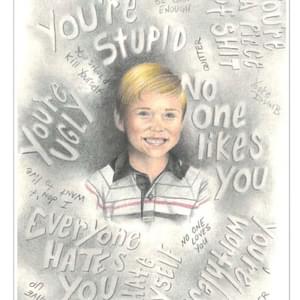 Jurors Who Sentenced Michael Tisius to Death Express Regret