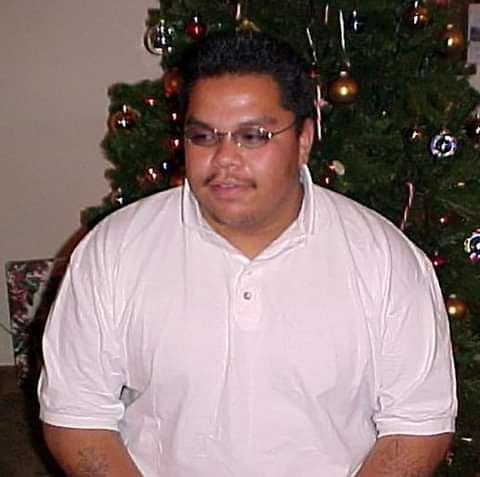 Over the objections of Native American leaders across the country, the federal government on August 26, 2020 executed Lezmond Mitchell (pictured), the sole Native-American prisoner on federal death row. Mitchell, a Navajo citizen, became the first Native American executed by the federal government for a crime committed against a member of his own tribe on tribal lands.
The Navajo Nation government has long opposed the death penalty as inconsistent with its culture and traditions and repeatedly objected to the U.S. Department of Justice's decision to seek and carry out the death penalty for a crime committed on its lands. As Mitchell's execution date approached, the Navajo Nation urged the federal government to respect its sovereignty by granting Mitchell clemency. The National Congress of American Indians, 13 tribal governments, and Native Americans from more than 90 tribes across the country supported Mitchell's request that his death sentence be commuted to life without parole. However, federal prosecutors pushed forward with his execution, which was carried out even though President Trump and the U.S. Pardon Attorney never issued a decision on his clemency application.
Navajo leaders called the execution "a sad day for family members, relatives, and friends of two Navajo families and for the Navajo Nation as a whole." In a statement issued on August 27, Navajo Nation President Jonathan Nez and Vice President Myron Lizer wrote: "The Navajo Nation's position, from the beginning, was to advocate for the sovereign status of the Nation. Our decision not to accept the death penalty in federal cases remains a Navajo decision, but in this instance the federal government ignored the Navajo Nation. This is an affront to our Nation because we should be the ones to decide these matters. The federal government charged a crime that was added in 1994 to the Federal Death Penalty Act and blindsided the Navajo Nation by using this to sidestep the Navajo Nation's position."
For nearly a century and a half, federal law has recognized the sovereignty of Native American tribes to adjudicate and punish major crimes committed by and against their citizens on tribal lands. The Major Crimes Act, enacted in response to a U.S. Supreme Court ruling in 1883, prohibits federal prosecutors from capitally prosecuting Native Americans for murdering fellow tribe members on tribal lands. On July 9, 2020, the Supreme Court reaffirmed tribal sovereignty over such crimes, ruling that the state of Oklahoma had no jurisdiction to prosecute major crimes committed by and against members of the Muscogee (Creek) Nation within the borders of the Creek Reservation. However, prevented from seeking the death penalty against Mitchell for murder, federal authorities capitally charged him for the crime of "carjacking resulting in death."
"[O]ur collective voice was ignored," Nez and Lizer said. "We don't expect federal officials to understand our strongly held traditions of clan relationship, keeping harmony in our communities, and holding life sacred. What we do expect, no, what we demand, is respect for our People, for our Tribal Nation, and we will not be pushed aside any longer."
When it became clear that Mitchell could be executed without President Trump deciding on the request for executive clemency, Mitchell asked the U.S. District Court for the District of Columbia to halt his execution to allow enough time for consideration of his clemency application. However, the court denied this emergency request on the day of the execution. The night before, the Supreme Court had denied Mitchell's stay applications in cases challenging state laws blocking Mitchell from interviewing jurors about anti-Native American bias and challenging the federal execution protocol.
Mitchell's execution began at 6:03pm EDT. Witnesses observed his chest heaving, his thumb tapping, and his stomach throbbing. After ten minutes, witnesses reported that Mitchell stopped moving and became pale. He was pronounced dead at 6:29pm EDT.
The reaction to his execution was mixed. Some victim family members and the Department of Justice hailed the decision as long overdue. In a statement, the Department of Justice asserted that "justice finally has been served." The brother and father of one of the victims expressed relief that Mitchell was executed. A lawyer for a woman whose mother and daughter were killed said she had opposed Mitchell's capital trial but supported his sentence being carried out. Another family member who had at one time supported the death penalty said he had come to oppose it and advocated against Mitchell's execution.
Mitchell's current lawyers echoed the sentiment of the Navajo government and other Native American leaders. Jonathan Aminoff and Celeste Bacchi said, "Today, the federal government added another chapter to its long history of injustices against Native American people."
Mitchell's direct appeal lawyer, Michael O'Connor said, "We are all infected by the virus of racism, regardless of who we are or how we look. No case made that more clear to me than the capital trial of Lezmond Mitchell. … Lezmond deserved more than the racist mockery of justice he received."
Sources
Jonathan Nez and Myron Lizer, A ​'sad day' for the Navajo Nation, Indianz​.com, August 27, 2020; Navajo man, only Native on death row, exe­cut­ed, Associated Press with con­tribut­ing report­ing from Indian Country Today, August 26, 2020; Hailey Fuchs, Justice Dept. Executes Native American Man Convicted of Murder, New York Times, August 26, 2020; Michael Tarm and Felicia Fonseca, Only Native American on fed­er­al death row exe­cut­ed, Associated Press, August 26, 2020; Justin L. Mack, Lauren Castle, and Ryan Martin, ​'I have wait­ed 19 years to get jus­tice': Lezmond Mitchell exe­cut­ed inside fed­er­al prison in Terre Haute, Indianapolis Star, August 26, 2020 (updat­ed August 27, 2020); Danielle Haynes, U.S. gov­ern­ment exe­cutes inmate despite objec­tions by Navajo Nation, UPI, August 26, 2020; Clare Hymes, Native American exe­cut­ed for 2001 mur­ders in fourth fed­er­al exe­cu­tion this year, CBS News, August 27, 2020.
New Voices
Mar 03, 2023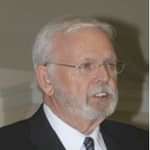 NEW

VOICES

: Former Warden Shares Traumatic Experience of Overseeing Executions
Mental Illness
Feb 27, 2023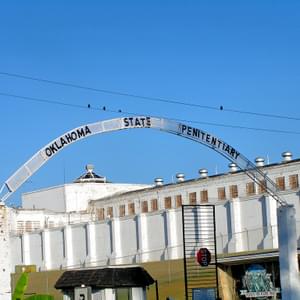 Former Oklahoma Corrections Officials Criticize ​
"

Relentless Pace of Executions"