With just days remaining in his term, Indiana Governor Joe Kernan (pictured) has granted clemency to Michael Daniels, whose case underscored the Governor's concerns about the death penalty. "I have now encountered two cases where doubt about an offender's personal responsibility and the quality of the legal process leading to the capital sentence has led me to grant clemency. These instances should cause us to take a hard look at how Indiana administers and reviews capital sentences," said Kernan, who hopes the state government can soon examine whether Indiana's sentencing system is fair in death penalty cases.

The Governor noted that evidence casting doubt on Daniels' guilt was never presented in court, and that Daniels' IQ of 77 is just above the level to be considered mentally retarded. He also stated that Daniels, who was the only one of three co-defendants to receive a death sentence, was psychotic for some time and unable to assist in his defense. In July 2004, Kernan granted clemency to Darnell Williams just days before his scheduled execution.
This most recent commutation earned praise from the victim's son, Tim Streett, a minister who opposes capital punishment and has supported clemency for Daniels. Streett said that his late mother would have been glad to have the case come to an end, noting, "As long as he (Daniels) was on death row, every couple of years there was a story about it in the paper. She just wanted that to be over." (Associated Press, January 9, 2005). See Clemency - this is the 228th clemency granted in the U.S. since the death penalty was reinstated in 1976, including 171 granted by Gov. Ryan of Illinois; Innocence, and Victims.
Innocence
Aug 09, 2022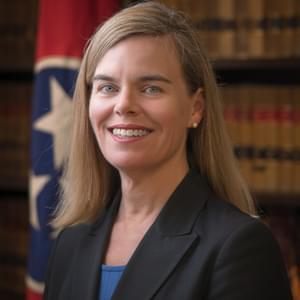 Shelby County Voters Oust Prosecutor Who Sought to Execute Pervis Payne