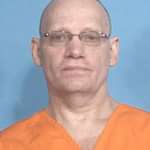 Carl Dausch, a former death row inmate in Florida, has been added to DPIC's list of exonerations from death row, bringing the national total to 147 and Florida's total to 25, the most of any state in the country. On June 12, 2014, the Florida Supreme Court directed the acquittal of Dausch because there was insufficient evidence of his guilt. The Court stated, "We do not take lightly the result that will flow from our decision today. We have reviewed the entire record in this case with the utmost seriousness and care. Yet, our comprehensive review of this case leaves us with the inescapable conclusion that the evidence is simply insufficient to conclude, beyond a reasonable doubt, that Dausch was the person responsible for murdering Mobley. At best, the evidence presented by the State creates a suspicion of guilt." Dausch's is the fourth death penalty exoneration in 2014. Glenn Ford was exonerated in Louisiana in March, and Henry McCollum and Leon Brown were exonerated in North Carolina in September. All three men had been imprisoned for 30 years.
Dausch is serving a 60-year sentence in Indiana for an unrelated conviction. Although he was added to DPIC's list after Brown and McCollum, his exoneration occurred before theirs, and he is listed as #145, with McCollum and Brown being #146 and #147, respectively.
(See Dausch v. Florida, No. SC12-1161 (June 12, 2014); posted by DPIC, October 30, 2014). See Innocence; listen to DPIC's podcast on Innocence.