On December 5, a Tennessee jury acquitted Michael Lee McCormick of the 1985 murder of Donna Jean Nichols, a crime for which McCormick spent 16 years on death row. In his first trial, the prosecution introduced hair evidence from Nichols' car that the FBI said matched McCormick. DNA testing later found that the hair did not match McCormick and this evidence was not permitted in the new trial. McCormick's attorney, Karla Gothard said after the trial, "We have been living with this case for years, and we are immensely relieved. I can't imagine what Michael McCormick is feeling."

Special Judge Jon Kerry Blackwood commented, "The way this case has lingered on, there has not been closure for Michael McCormick for 20 years. This system is not perfect, but somehow it works itself out."
("Jury Finds McCormick Not Guilty Of Killing Jeannie Nichols: Man Who Spent Years On Death Row To Go Free," The Chattanoogan, December 5, 2007). See also Innocence. McCormick is the 125th person exonerated from death row since 1973.
Innocence
Aug 09, 2022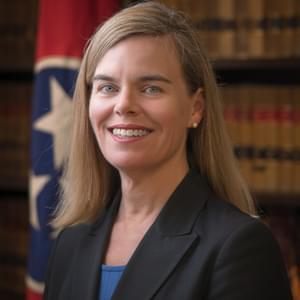 Shelby County Voters Oust Prosecutor Who Sought to Execute Pervis Payne