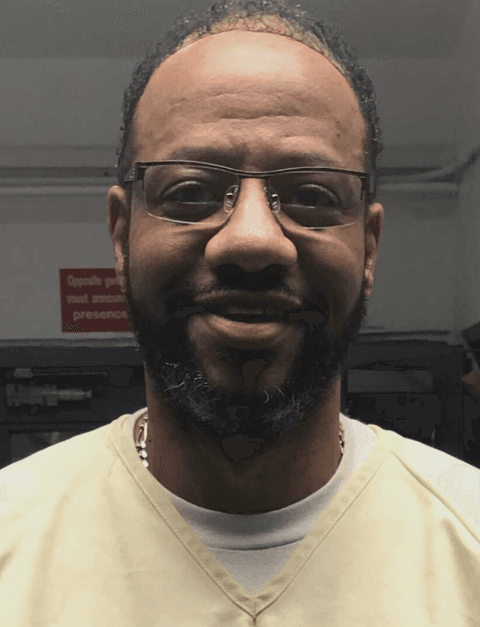 A Memphis judge has resentenced Pervis Payne to two concurrent life sentences, making the former Tennessee death-row prisoner who has long maintained his innocence eligible to apply for parole in five years. The sentencing order, issued by Shelby County Criminal Court Judge Paula Skahan on January 31, 2022, follows decades of litigation over whether Payne, who is intellectually disabled, was even subject to the death penalty.
County prosecutors fought to execute Payne for more than three decades, continuing to do so after the U.S. Supreme Court declared in 2002 that individuals who have Intellectual Disability were not eligible for the death penalty. As a December 13, 2021 hearing date on Payne's intellectual disability approached, District Attorney Amy Weirich conceded that prosecutors had no evidence to challenge Payne's claim, and Judge Skahan vacated Payne's death sentence on November 23, 2021.
Payne, who is Black, was convicted and sentenced to death in 1987 for the murders of 28-year-old Charisse Christopher and her 2-year-old daughter Lacie, who were White. In a trial marred by prosecutorial misconduct and racial bias, prosecutors alleged that Payne had been high on drugs and murdered Christopher after she supposedly rebuffed his sexual advances. No physical evidence supported the sexual assault allegations against Payne and police refused a request by Payne's mother to conduct blood testing on her son, who had never used drugs.
Judge Skahan resentenced Payne to two concurrent life sentences, which would make Payne eligible to apply for parole when he has served a total of 39 years. He has served 34 years so far.
"Today is a great day, a great day for the Payne family and for Pervis Payne," Payne's lawyer, assistant federal defender Kelley Henry said after the ruling. "The Shelby County D.A. was effectively asking for a sentence of life without parole – which is not authorized under the law. The plain fact is, Pervis Payne is no threat to society and he never was."
"After 34 years and fighting to see this day as such, it's just overwhelming," said Payne's sister, Rolanda Holman.
Weirich had asked the court to sentence Payne to consecutive life terms, which would have made him ineligible for parole until he was 85 years old. In a January 31, 2022 news release, the Shelby County District Attorney's office said that "Weirich has asked the State Attorney General's Office to appeal" Judge Skahan's sentencing order.
In advocating for consecutive sentences, county prosecutors showed the court crime scene video of the murders. At the resentencing hearing, three members of Christopher's family gave victim impact statements, describing the lasting pain their family continues to endure decades later.
Payne's lawyers presented testimony from four Tennessee Department of Correction employees, who attested to Payne's good behavior in prison, including his unblemished record and the time Payne came to the aid of a corrections officer who had been attacked in prison. More than 10 family members, friends, and volunteers who visited Payne and others on death row testified that Payne was "gentle, kind, spiritual, and helpful" and would have a tight-knit community that could help him navigate post-prison life.
In the opinion accompanying her ruling, Judge Skahan acknowledged that the Christopher family "has suffered tremendously," but concluded that the defense had presented "ample evidence" that Payne did not pose a danger to society. On the other hand, she said, prosecutors had failed to establish that consecutive sentences were necessary to protect the public against Payne. "If released from custody, the defendant would have an extensive support network to assist him in his continued rehabilitation," she wrote.
"The Judge considered this matter thoughtfully and deliberately and did the right thing by making the sentences concurrent," Henry said, in a statement. "She followed Tennessee law, which favors concurrent sentences and places the burden on the State to prove that consecutive sentencing is necessary to protect the public."
Henry said the hearing had presented Payne the opportunity to hug his son "for the first time without the specter of an execution hanging over their heads."
Henry attributed Payne's new sentence to reform efforts passed by the state legislature. In 2020, while a death warrant for Payne's execution was pending, the Tennessee legislative black caucus announced plans to introduce a bill, inspired by Payne's case, that would create a procedural mechanism for death-row prisoners to present their intellectual disability claims in the Tennessee courts. The legislators introduced the bill on November 4, 2020 and both houses of the legislature passed it by overwhelming margins in April 2021. One day after Governor Lee signed the bill into law.
"We are profoundly grateful to Gov. Lee, Rep. GA Hardaway, and the Tennessee Legislature, for answering the call of the Tennessee Supreme Court to modernize our state's intellectual disability law which paved the way to removing Pervis from death row," Henry said in the statement. "Without them, Pervis would be facing execution. We are equally grateful to our broad and diverse nationwide coalition of supporters, including more than 150 faith and community leaders right here in Memphis."
However, she said, "Our work is not yet done. This journey will continue until we uncover the truth and Pervis is exonerated."
Sources
Katherine Burgess, Pervis Payne to be eli­gi­ble for parole in 5 years with con­cur­rent life sen­tences, judge rules, Commercial Appeal, January 31, 2022; Memphis Commercial AppealYolanda Jones, Pervis Payne could be eli­gi­ble for parole in five years, Daily Memphian, January 31, 2022; Adrian Sainz, Former death row inmate now parole-eli­gi­ble in 5 years, Associated Press, January 31, 2022; Briseida Holguin, Pervis Payne eli­gi­ble for parole in 5 years after judge sets con­cur­rent life sen­tences, WMC-TV, Jan 31, 2022.
Read the sen­tenc­ing order by Shelby County Criminal Court Judge Paula Skahan and the state­ment by defense coun­sel, Kelley Henry.
Sentencing Alternatives
Mar 21, 2023
California to Close San Quentin's Death Row as Part of a Broader Prison Reform
International
Mar 20, 2023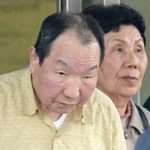 INTERNATIONAL

: Longest Serving Death Row Prisoner in the World Has Case Reversed
Mental Illness
Mar 17, 2023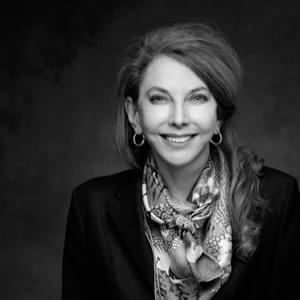 MENTAL

ILLNESS

: Sally Satel op-ed: ​

"

The Flawed Case for Executing the Mentally Ill"