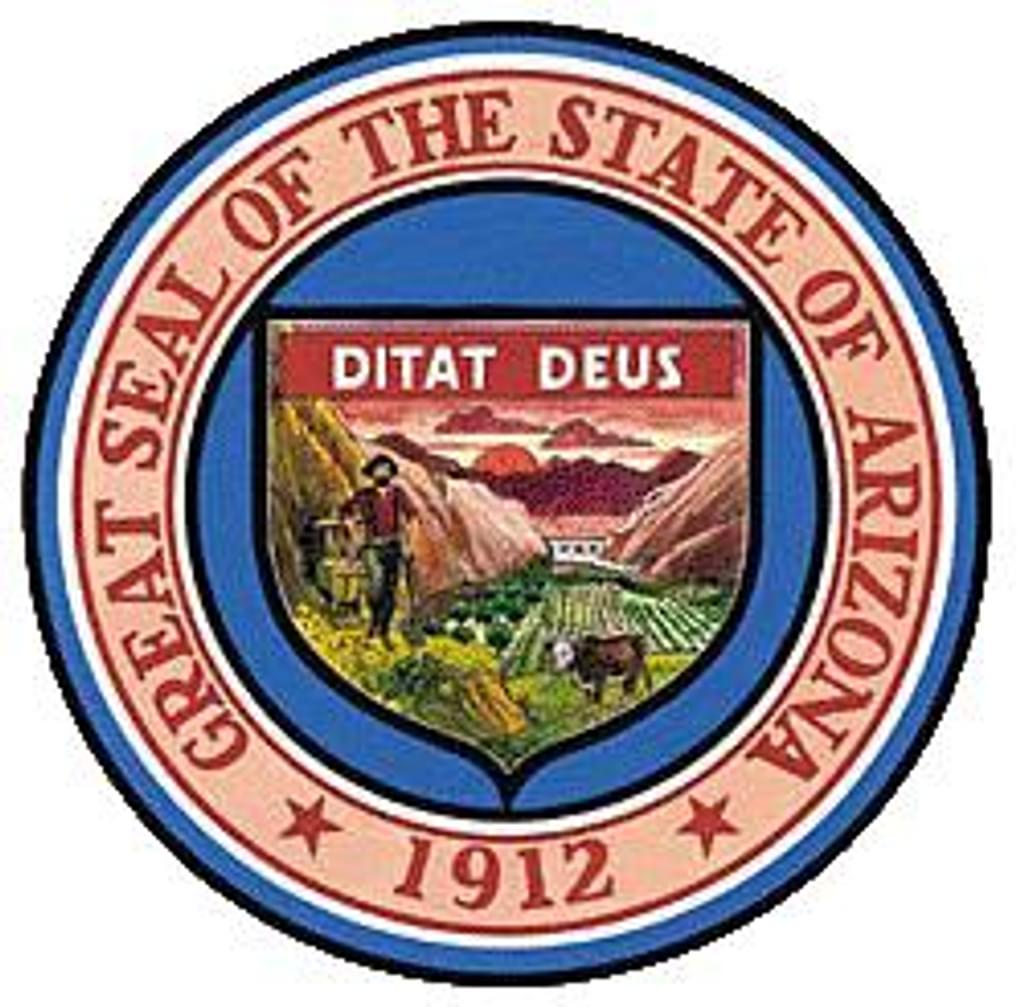 An Arizona trial court has ruled that Clarence Dixon, a death-row prisoner with auditory and visual hallucinations and delusional thought processes from paranoid schizophrenia, is competent to be executed.
In an opinion dated May 3, 2022 — the same day the court conducted an evidentiary hearing on the issue — Pinal County Judge Robert Carter Olson found that Dixon "has a mental disorder or mental illness of schizophrenia" but that his mental state was not "so distorted by this mental illness that he lacks a rational understanding of the State's rationale for his execution." Dixon, whose execution is scheduled for May 11, 2022, is now also blind.
Dixon was sentenced to death in 2008 for the 1978 murder of Arizona State University student Deana Bowdoin, which occurred while civil commitment proceedings for his mental illness were pending. In 1977, Dixon was charged with assault after hitting a stranger on the head with a metal pipe. He was adjudicated incompetent to stand trial and was committed for treatment in a state hospital. At his January 1978 trial, then-Maricopa County Superior Court Judge Sandra Day O'Connor, later a Justice of the U.S. Supreme Court, found Dixon not guilty by reason of insanity. Judge O'Connor directed Maricopa County prosecutors to make arrangements for Dixon's continued custody until civil commitment proceedings, which were scheduled to start within ten days, could begin. Instead, Dixon was released. Two days later, he killed Bowdoin.
Dixon was not connected to the murder for two decades, and at his 2008 capital trial, he was permitted to fire his court-appointed attorneys and represent himself. At trial, Dixon presented a convoluted defense based upon his delusional belief that the charges against him were fueled by a government conspiracy. Dixon has filed multiple lawsuits and motions related this conspiracy theory since the mid-1990s, including a petition for writ of certiorari in the United States Supreme Court that the Court declined to review earlier this year.

In his May 3 ruling on Dixon's incompetency to be executed claim, Judge Olson described Dixon's trial defense as "an elegant theory" and said that Dixon exhibited "sophistication" as well as "coherent and organized thinking." Applying Arizona's statutory legal standard for determining competency — a standard that Dixon's lawyers have claimed is unconstitutional — Olson found that Dixon had not proven "by clear and convincing evidence … that his mental state is so distorted by a mental illness that he lacks a rational understanding of the State's rationale for his execution." In reaching his decision, Olson credited the prosecution's expert testimony about Dixon's understanding of the rationale for his execution and noted Dixon's above-average intelligence and "fluent language skills," and the lack of evidence that Dixon suffered from dementia. Though finding it "a much closer question," Olson said that Dixon also had not proven his incompetency by the standard proposed by his counsel, "a preponderance of the evidence."
Eric Zuckerman, an attorney for Dixon, found it "deeply alarming" that the court relied upon "the discredited testimony of an unqualified expert who admitted to destroying the only recording of his interview with Mr. Dixon shortly before the hearing and to never asking Mr. Dixon why he believes he is being executed." Dixon's legal team is appealing the ruling to the Arizona Supreme Court.
At the competency hearing, Dixon's lawyers presented evidence that Dixon has schizophrenia, with accompanying auditory and visual hallucinations and delusional thinking. Dixon's attorneys provided testimony from Dr. Lauro Amezcua-Patino, a psychiatrist with more than 30 years of experience in diagnosing and treating psychotic disorders. Dr. Amezcua-Patino visited and interviewed Dixon multiple times since 2011 and spent nearly 40 hours reviewing documents. He confirmed Dixon's earlier schizophrenia diagnosis and testified that he believed Dixon was delusional and irrational. Dr. Amezcua-Patino described Dixon's long-held belief that he was being executed because of a government conspiracy. One of Dixon's attorneys, Jennifer Moreno, summed up the argument in a statement saying, "[t]he execution of Mr. Dixon – a severely mentally ill, visually disabled, and physically frail member of the Navajo Nation – is unconscionable."
The government rebutted this argument by presenting testimony from Dr. Carlos Vega, who had never evaluated an individual's competency to be executed before and who spoke to Dixon via video conference for 70 minutes. Dr. Vega, a former clinical psychologist, admitted during cross examination that he had never diagnosed or treated anyone with schizophrenia and did "very little" research into how to perform a competency evaluation of this magnitude. Dr. Vega testified that he believed Dixon had deluded beliefs but was not delusional nor incompetent to be executed.
Before the hearing, Arizona Attorney General Mark Brnovich filed a motion arguing that the court should not hold a competency hearing because it may delay Dixon's scheduled execution. In response, Zuckerman said that "[t]he state's attempt to overturn the lower court's proper decision to grant a competency hearing to Clarence Dixon, who has a history of schizophrenia and previous findings of legal incompetency, undermines the legal process that will determine whether executing him would violate the Constitution."
Dixon was also denied clemency by the Arizona Board of Clemency on April 27, 2022. Dixon had previously filed a complaint against the board, arguing that the current composition of the five-member board violated Arizona's statutory requirement that no more than two members of any professional discipline may serve at the same time. Three of the board members served more than 20 years each as law enforcement officers and the fourth is a former state prosecutor. A fifth seat on the board is currently vacant.
Dixon is a member of the Navajo Nation, which has historically opposed the death penalty. On June 6, 2021, the Navajo Nation Attorney General Doreen McPaul asked Brnovich not to execute Dixon out of respect for Navajo traditions. McPaul wrote, "Navajo culture and religion holds every life sacred and instructs against the taking of human life for punishment," McPaul went on to say that "[t]he death penalty removes the possibility of restoring harmony whereas a life sentence holds the opportunity to reestablish harmony and find balance in our world."
Sources
Jacques Billeaud, AG wants death-row prisoner's men­tal fit­ness exam called off, Associated Press, April 15, 2022; Donovan Quintero, Fort Defiance native sched­uled for May 11 exe­cu­tion, Navajo Times, April 14, 2022; EJ Montini, Executing men­tal­ly ill Arizona death row inmate Clarence Dixon is, itself, insane, Arizona Republic, April 7, 2022; Jimmy Jenkins, Competency rul­ing expect­ed soon for Clarence Dixon, sched­uled for exe­cu­tion May 11, Arizona Republic, May 3, 2022; Michael McDaniel, Arizona judge mulls death row inmate's men­tal com­pe­ten­cy, Courthouse News Service, May 3, 2022; Mia Armstrong, When the Death Penalty and Serious Mental Illness Collide, Slate, May 4, 2022; Jacques Billeaud, Judge: Arizona pris­on­er psy­cho­log­i­cal­ly fit to be exe­cut­ed, Associated Press, May 4, 2022.
Read the com­pe­ten­cy rul­ing of the Pinal County Superior Court.
Innocence
Sep 20, 2023
Glynn Simmons Exonerated
48

Years After He Was Sentenced to Death in Oklahoma
Arbitrariness
Sep 13, 2023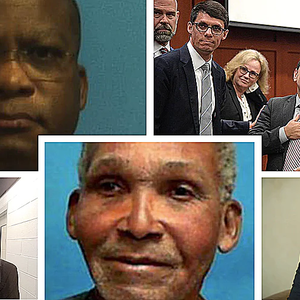 When Jurors Do Not Agree, Should a Death Sentence Be Imposed?