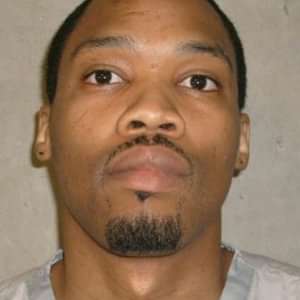 Lawyers for Oklahoma death-row prisoner Julius Jones (pictured) have petitioned the Oklahoma Pardon and Parole Board for clemency, arguing that Jones was wrongly convicted and that his trial was tainted by racial bias. The petition, filed on October 15, 2019, has drawn support from a diverse range of civic, civil rights, and faith leaders and criminal justice experts.
Jones, who is black, was convicted and sentenced to death by a nearly all-white jury for the 1999 killing of a white businessman. Jones' court-appointed trial lawyers failed to call any of several available alibi witnesses, did not cross-examine his co-defendant, Christopher Jordan, and did not call Jones to testify on his own behalf. An eyewitness description of the shooter matched Jordan's appearance, not Jones'. Jordan made a deal with prosecutors to testify against Jones and served 15 years. Years after the trial, a juror reported that another juror had made racist comments, including saying "they should just take the n****r out and shoot him behind the jail." The reporting juror said she had told the judge about the comment at the time, but no action was taken.
The clemency petition was accompanied by letters of support from faith and civil rights leaders, and Oklahoma County commissioner, Witness to Innocence, and Oklahomans for Criminal Justice Reform. They join the Oklahoma NAACP, Congressional Black Caucus, and Oklahoma Representative George Young, who had previously raised concerns about Jones' case. In addition, the Catholic Archbishop of Oklahoma City Paul S. Coakley issued a statement supporting Jones' clemency application and reality television celebrity Kim Kardashian West posted a tweet asking her 62 million twitter followers to ask the pardon board and Governor Kevin Stitt to give "careful and thoughtful consideration" to Jones' petition.
Jones was prosecuted under the administration of the late "Cowboy Bob" Macy, who sent 54 people to death row during the 21 years he served as Oklahoma County District Attorney. A ThinkProgress report in 2015 chronicled the history of misconduct in capital prosecutions during that era. Oklahoma County is the only county in the United States outside of Texas to have executed more than 41 prisoners since the death penalty was reinstituted in the United States in the 1970s. A DPIC analysis of death row and execution data has found that the county has the highest number of prisoners executed or facing execution per capita of any county with a combined 25 or more death row prisoners/executions.
The letters supporting Jones' clemency petition directed the attention of the governor and the pardon board to a range of concerns about his case. A group of five evangelical Christian leaders submitted a letter expressing "disgust" at the racist statements made by the juror, and the judge's lack of response. "Racial bias has absolutely no place in our justice system, and it is clear that Julius' constitutional right to a fair trial was denied," the letter states. "It is also worth noting that there is a new detailed statistical study of racial bias in the application of the death penalty in Oklahoma. We now know that a black defendant like Julius, accused of killing a white male victim in Oklahoma is nearly three times more likely to receive a death sentence than if his victim were a nonwhite male. This prejudice took place during the time that Julius was tried and sentenced."
A letter from the Black Ministerial Alliance of Oklahoma City similarly highlighted concerns about both racial bias and innocence. "Governor Stitt, we write to you today seeking justice in Oklahoma, in the form of accountability. Due to the lack of accountability, a grave injustice continues to transpire in our state, and it has spanned two decades. A man by the name of Julius Jones has been on death row in Oklahoma, despite compelling evidence of an unreliable murder conviction and racial bias that has adversely affected his case," the Alliance wrote. "Mr. Jones' troubling case sadly includes instances of prosecutorial misconduct, compromised forensic evidence and disproportionate sentencing. Statistics also show that Oklahoma has wielded the death penalty against African American men disproportionately."
Oklahoma County District One Commissioner Carrie Blumert wrote, "The evidence used to convict Julius was inconsistent and several eyewitnesses provided an alibi for Julius. The jury that sentenced Julius to death only included one black man and at least one juror harbored racial prejudice that influenced his vote to convict and sentence Julius to death. The death penalty is the only sentence that we cannot undo."
Kirk Bloodsworth, Executive Director of Witness to Innocence, an organization of death-row exonerees, wrote in his letter of support, "I cannot say whether Julius Jones is innocent or guilty, but it is glaring that his case is fraught with the exact problems most typically associated with wrongful convictions, and present in the majority of the case of people who, like me, were nearly killed for crimes we did not commit. Clemency at this stage is the only way to ensure that an innocent man is not executed."
Oklahomans for Criminal Justice Reform emphasized the context in which Jones was tried. "[T]his case is haunted by the 21-year reign of the Oklahoma County District Attorney who sent 54 men and women to Oklahoma's death row," the organization wrote. "Over half of those convictions have been reversed, and several defendants exonerated and released from prison, as the result of prosecutorial misconduct (in 33% of the cases), false testimony by state forensic scientists, and false informant testimony, among other violations. Julius Jones' case has never been newly considered under the information we now have regarding criminal justice in Oklahoma County during that time."
Oklahoma has not conducted an execution since 2015, when it was revealed that the state had used the wrong drug in the execution of Charles Warner. It has carried out more executions since 1976 than any other state except Texas and Virginia.
Sources
Chris Casteel, Criminal jus­tice reform, faith lead­ers urg­ing clemen­cy for death row inmate, The Oklahoman, October 16, 2019; Kimberly Querry, Attorneys file clemen­cy peti­tion for death row inmate Julius Jones, KFOR, October 16, 2019; Hicham Raache, Kim Kardashian West wants clemen­cy for OK death row inmate Julius Jones, KFOR-TV, Oklahoma City, October 16, 2019.
ReadJulius Jones' clemen­cy peti­tion. Read let­ters of sup­port from evan­gel­i­cal lead­ers, The Black Ministerial Alliance of Oklahoma City, Oklahoma County District One Commissioner Carrie Blumert, Witness to Innocence Executive Director Kirk Bloodsworth, and Oklahomans for Criminal Justice Reform.
Arbitrariness
Mar 24, 2023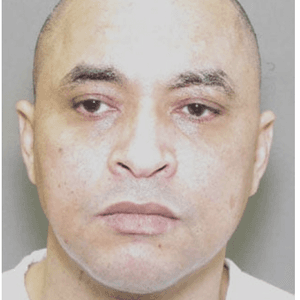 REPRESENTATION

: Why Poor People in Texas End Up on Death Row and Face Execution
Sentencing Alternatives
Mar 21, 2023
California to Close San Quentin's Death Row as Part of a Broader Prison Reform