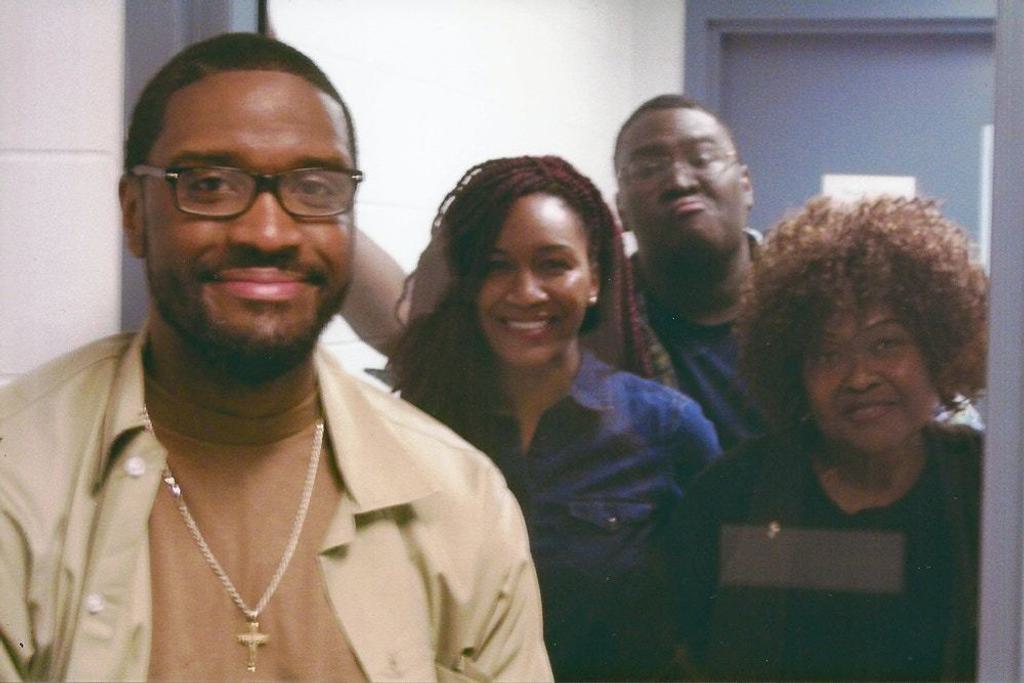 As the December 10, 2020 execution date of federal death-row prisoner Brandon Bernard (pictured with his family) approached, jurors and a former prosecutor in his case came forward saying that the teen offender's life should be spared. Bernard, who was 18 years old at the time of the offense, became the youngest offender executed by the federal government in at least 68 years.
Five of the nine surviving trial jurors in Bernard's case provided his defense team with videotaped statements or emails indicating they supported commuting his sentence to life without the possibility of parole or did not oppose a commutation. The jurors cited a range of factors for their change of view, including Bernard's age, new evidence suppressed by the prosecution that further diminished his role in the killings, and poor defense representation. In addition, former U.S. Attorney Angela Moore, who defended Bernard's death sentence on appeal, called for commutation, writing that "executing Brandon would be a terrible stain on the nation's honor."
Bernard and his codefendant Christopher Vialva, age 19, were capitally tried in a Texas federal court for the kidnapping, robbery, and murder of Todd and Stacie Bagley, a white couple who were visiting Killeen, Texas, where Todd had been stationed at Fort Hood. Three younger teens who were ineligible for the death penalty pled guilty and received life sentences. Prosecutors argued that the kidnapping and robbery was committed by a Black gang, that Vialva shot the couple, and that Bernard set the car on fire while Stacie was still alive. Trial counsel did not contest that evidence and presented no witnesses at the guilt stage of trial. Both Bernard and Vialva, who was executed on September 24, 2020, were sentenced to death by a jury with 11 white jurors.
Bernard's post-conviction lawyers presented medical evidence that the couple was already dead when the car was set on fire. Subsequently, in 2018, while federal prosecutors were arguing against parole for one of the younger teens, they for the first time produced a document and presented expert testimony concerning the leadership structure of the gang, placing Bernard at the very bottom of the hierarchy.
Moore told The Intercept that she found the prosecutors' suppression of the gang hierarchy evidence to be "a big problem," given the racialized manner in which trial prosecutors persuaded the jury that Bernard posed a future danger to society if they spared his life. In a November 18, 2020 op-ed in the Indianapolis Star, Moore wrote that "people tend to view Black boys — like Brandon — as more blameworthy than their white counterparts, even where other relevant circumstances are identical. … Black teens like Brandon are systematically denied the 'benefit' of their youth, which is outweighed by their race in the eyes of police, prosecutors, judges and jurors."
Moore argued, based on new brain science that proves that critical areas of the brain are not fully developed until the mid-twenties, that Bernard should be spared. Since leaving the U.S. Attorney's office, Moore wrote, she has represented many teenagers who have committed violent crimes. That experience, she said, "has taught me much about the recklessness and fragility of adolescents, as well as their ability to mature and change." That, she said, has proven to be the case with Bernard, who has "maintained rich relationships with his loved ones and worked to find meaning in his life by helping at-risk teenagers avoid a criminal path." The same science that ended the death penalty for people under age 18 should also be applied to Bernard, she wrote.
In a statement, Bernard's current counsel Robert Owen wrote that "junk science" testimony was used to paint Bernard as posing a future danger to society and that his case "reflects the racial bias that marks the federal death penalty system as an arbitrary and unfair relic of the past." Three trial jurors, he said, "fully support commuting [Bernard's] death sentence to a sentence of natural life imprisonment. Two more have stated that given Mr. Bernard's lesser role in the crime and the problems with his trial, they do not believe a death sentence is necessary and do not oppose reducing his sentence to life imprisonment without the possibility of parole."
"Under these circumstances," Owen wrote, "allowing Mr. Bernard's execution to go forward would be a terrible injustice."
After the U.S. Supreme Court lifted a lower court injunction that had temporarily stayed Bernard's execution, the federal government put him to death on December 10.
Sources
Angela Moore, Op-ed: I helped put Brandon Bernard on fed­er­al death row. I now think he should live., IndyStar, November 18, 2020; Isheka N. Harrison, ​'Acts of Cruelty': Trump DOJ Set to Execute Five Federal Prisoners In Coming Weeks, Including Four Black Men, Atlanta Black Star, December 3, 2020; Derek Major, TRUMP ADMINISTRATION TO EXECUTE 5 BLACK PEOPLE IN LAST DAYS AS PRESIDENT, Black Enterprise, December 2, 2020; Liliana Segura, TRUMP PREPARES TO KILL BRANDON BERNARD EVEN AS JURORS SAY HIS LIFE SHOULD BE SPARED, The Intercept, December 5, 2020.
Read the state­ment Robert C. Owen, Attorney for Brandon Bernard here.
Photo cour­tesy of coun­sel to Brandon Bernard.
Juveniles
Jun 06, 2023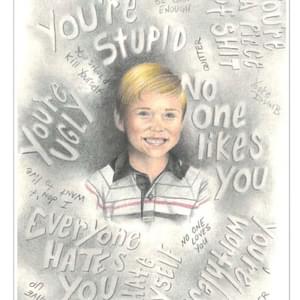 Jurors Who Sentenced Michael Tisius to Death Express Regret