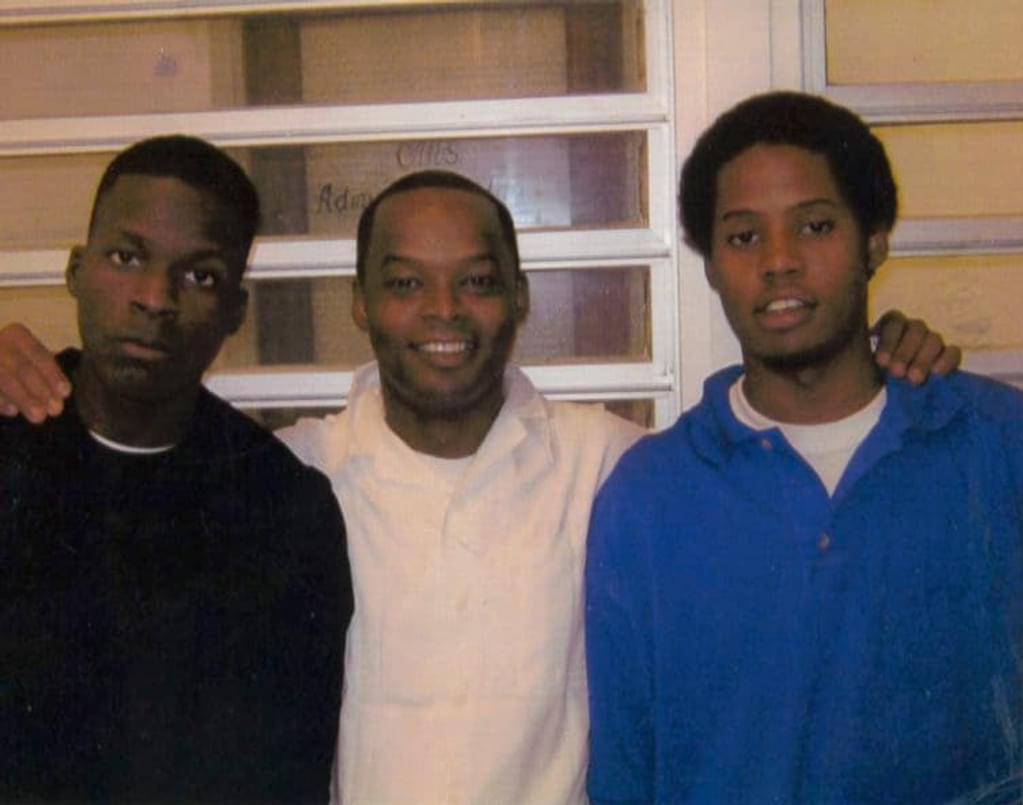 Three members of the jury who voted to convict and sentence Toforest Johnson (pictured, center) to death in his capital trial in Birmingham in 1998 are now urging Alabama's courts to grant him a new trial. Having learned of significant prosecutorial misconduct during Johnson's trial for the murder of a sheriff's deputy, including the revelation that a key witness lied to collect reward money, Jay Crane, Matthew Young, and Monique Hicks all say that Johnson's conviction should be overturned.
"I think we convicted an innocent man," Hicks said.
Johnson was convicted and sentenced to death on charges that he murdered Deputy Sheriff William G. Hardy. No physical evidence linked him to the crime, and multiple alibi witnesses placed him at a nightclub on the other side of Birmingham when the crime occurred. Over the course of four different legal proceedings, prosecutors presented at least five conflicting theories of the crime, claiming separately that both Johnson and his co-defendant, Ardragus Ford, committed the killing. Johnson's conviction hinged on the shifting testimony of 15-year-old Yolanda Chambers, an alleged eyewitness whom police had repeatedly threatened with imprisonment if she did not cooperate, and alleged "earwitness," Violet Ellison. Ellison claimed she had been eavesdropping on a phone call her daughter had placed to the prison and overheard a man calling himself "Toforest" confess to the crime. Prosecutors did not disclose to Johnson's lawyers or the jury that Ellison had been paid $5,000 in reward money for her testimony. Nor did the jurors know that two other witnesses were jailed after refusing to testify to the prosecution's version of the case.
The three jurors say that learning of the prosecution's competing theories of the crime, and of Ellison's payment for her testimony, would have changed their votes. "I can't go back and change my vote, but that's why I'm speaking out," said Hicks. "When you look back at all the stuff the jury did not know, I feel like we were used like pawns in a chess game, not even knowing we were being used. It is very disturbing to read all this now."

Crane said, "This is supposed to be an honest system. It's supposed to work, and they (prosecutors) misled us. I am very disappointed. And I feel sad for the victim's family because they haven't gotten any justice. They don't have the right person in prison."
Young said that the undisclosed payment to Ellison raised doubts for him. "That's a lot of money," he said. "Is she just after the money? How truthful is the testimony? I certainly think that would be something that would need to be discussed and considered."
Hicks said that reading about the exoneration of Alabama death-row prisoner Anthony Ray Hinton made her wonder about Johnson's case. Not long after she heard Hinton's story, she saw media coverage of the issues raised in Johnson's appeal. "I just sobbed," Hicks said. "I feel a lot of grief, shame, and guilt for having been a part of this. I feel grief deep in my soul. I can't imagine what this has been like for him and his family. He needs a new trial."
Young expressed similar regret at having unwittingly played a role in a possible injustice. "I guess I always took for granted that the court system would do its job, but what makes it even more upsetting is the fact that he might be totally innocent, not even associated with the crime at all," said Young. "That's troubling, that I had some sort of role in it, even though I was just trying to do my civic duty and work off the information I was presented. It's disturbing to know the system didn't work for him. I fully support him getting a new trial."
Richard Jaffe, who represented Ford at trial, said "[a]ll of the evidence, including phone records and witnesses, clearly showed that [Chambers] couldn't have witnessed the Hardy murder. Her accusations should have been painfully and obviously false." Ford, who was tried separately, was acquitted of the murder. However, Johnson's court-appointed lawyer failed to present evidence rebutting Chambers' testimony and Ellison's testimony persuaded the jury to convict.
Johnson's case is currently under appeal. He has received support for a new trial from more than a dozen former Alabama prosecutors, judges, and state bar presidents, as well as Jefferson County District Attorney Danny Carr. Former Alabama Attorney General Bill Baxley, a self-described "lifelong defender of the death penalty," is among those calling to overturn Johnson's conviction. "[T]he guy is not guilty," Baxley said. "The guy is innocent."
International
Jun 01, 2023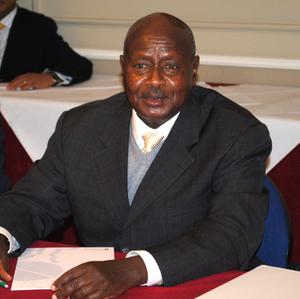 Uganda's Controversial ​
"

Anti-Homosexuality Act" Includes Possibility of Death Sentence
Victims' Families
May 30, 2023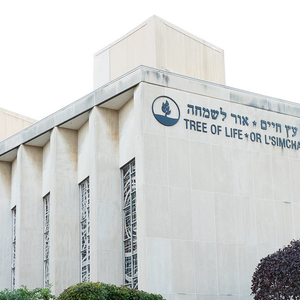 Victims' Families are Divided Over Death Penalty as Bowers Trial Begins