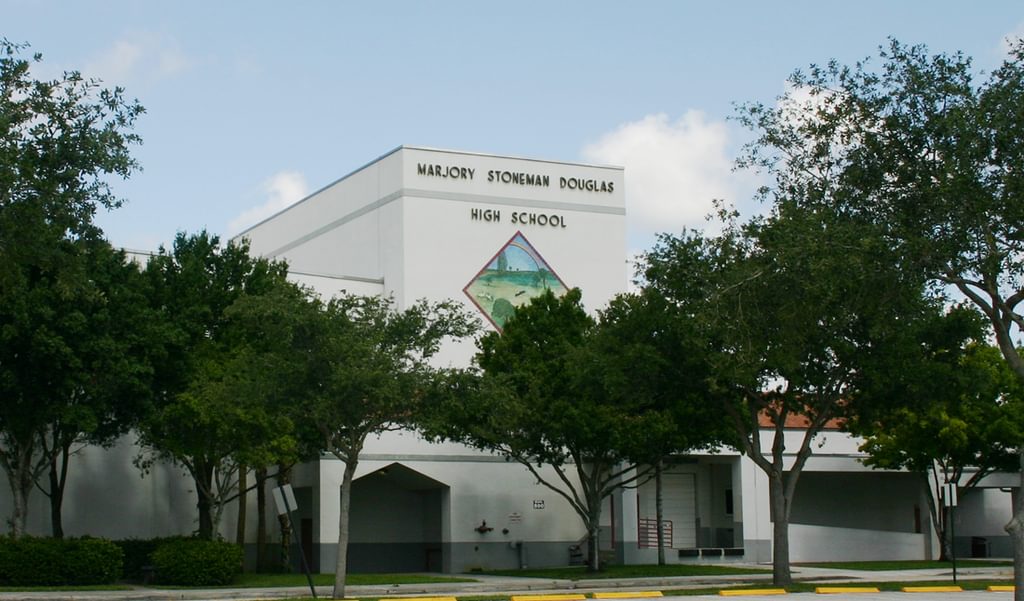 The capital sentencing trial of Nikolas Cruz in the 2018 mass shooting at Marjory Stoneman Douglas High School (pictured) in Parkland, Florida has been delayed once again as jury selection in the high-profile case devolved into chaos and confusion.
The fourth week of jury selection in Cruz's penalty trial was postponed after Broward County Judge Elizabeth Scherer granted a prosecution motion to restart jury selection based upon the improper removal of 11 jurors from the case, then later reversed her decision and ordered the jurors to be recalled for additional questioning. Separately, a panel of jurors had to be removed from the courthouse after one of them threatened the defendant.
When the court reconvened on May 2, 2022, jury questioning was put off for another week as a result of an apparent medical issue involving one of Cruz's lawyers.
The Jury Selection in Cruz's Case
Cruz pleaded guilty in October 2021 to 17 counts of murder and 17 counts of attempted murder in the Parkland shooting. Prosecutors rejected a 2019 offer for Cruz to plead guilty and be sentenced to 34 consecutive life sentences, instead choosing to pursue a death sentence. After a lengthy delay due to the COVID-19 pandemic, the process to select a jury to determine Cruz's sentence began on April 4, 2022.
During the second day of jury selection, Judge Scherer struck 11 jurors from the case who said that they had beliefs about the death penalty that would prevent them from imposing the death penalty, without allowing lawyers for the prosecution or the defense to question them as to whether they could set aside those beliefs and follow the law. In what media reports described as "a tense exchange," public defender Melisa McNeill requested 24 hours to decide whether to file a motion for a mistrial based on the ruling. "No, I will give you 5 or 10 minutes," Scherer replied. "You are going to give me 5 or 10 minutes to make a decision about whether I want to file, ask for a mistrial in a 17 count capital murder case?," McNeill asked.
Ultimately, Scherer recessed the proceedings for the day and when jury selection resumed, the defense said it would not be filing for a mistrial. However, fearing that the court's ruling could constitute reversible error, the prosecution filed a motion seeking a retrial, saying that jury selection should "start fresh." On April 25, Judge Scherer admitted that she had improperly removed the jurors and granted the prosecution's motion, dismissing 243 prospective jurors who had already been found qualified to be part of a smaller pool of jurors from which the jury would be empaneled. However, two days later, on April 27, she reversed her decision after the defense argued that the mistrial ruling violated the double jeopardy protections of the U.S. constitution and required that Cruz be sentenced to life. Instead, Scherer reinstated the 243 prospective jurors and ordered that the 11 jurors she had initially excused be brought back to court for additional questioning.
While that issue was still being resolved, an entire panel of 70 potential jurors was dismissed on April 26 after several jurors appeared to have threatened Cruz. According to court personnel, the incident began when one male juror was seen "mouthing expletives" toward Cruz. Other jurors then began to be "belligerent," bailiffs said. Officers assigned to provide security in the courtroom then overheard one juror threatening Cruz. When the first juror turned toward Cruz and appeared to be preparing to run toward him, the officers surrounded Cruz and moved him away from the jurors. After conferring with the lawyers for the prosecution and the defense, Judge Scherer dismissed the entire panel. Sheriff's deputies escorted the jurors out of the courthouse to ensure they did not speak to other potential jurors who were waiting outside.
Further questioning of the 243 jurors was scheduled to resume on May 2, but McNeill and one prosecution lawyer were not present. The Palm Beach Post reported that Judge Scherer "was heard asking one of Cruz's other attorneys if McNeill was being 'tested,'" and court was recessed until May 9 amid the apparent health concerns.
Disruptions continue to further delay the sentencing trial, which — after a series of earlier delays — had been scheduled to begin in mid-June. Once the proceeding gets underway, the sentencing trial is expected to last four to six months.
When Cruz initially offered to plead guilty in exchange for life sentences, the father of one of the shooting victims wrote that pursuing the death penalty would case unnecessary pain to the community. In an op-ed in the South Florida Sun Sentinel, Michael Schulman, father of geography teacher and track coach Scott Beigel, wrote that he believes the shooter deserves the death penalty but "put[ting] the students and faculty through the trauma of reliving that horrible day is cruel and unnecessary."
"'Going for the death penalty,'" Schulman wrote, "will not bring our loved ones back to us. It will not make the physical scars of those wounded go away. In fact, what it will do is to continue the trauma and not allow the victims to heal and get closure."
When he pleaded guilty to the shooting, Cruz told the victims' families, "I am very sorry for what I did, and I have to live with it every day. If I were to get a second chance, I would do everything in my power to try to help others. I am doing this for you, and I do not care if you do not believe me. … I have to live with this every day, and it brings me nightmares and I can't live with myself sometimes …."
The Death Penalty in Broward County
At the end of 2012, Broward County had 23 people on death row or facing capital resentencing trials, making it among the 1% most populous county death rows in the nation. Broward judges have imposed three more death sentences since then. A Death Penalty Information Center review of death sentences nationwide has found that only 0.5% of U.S. counties imposed more death sentences during that period.
Currently, Broward County has five death penalty cases awaiting trials or sentencings. They include Cruz's penalty-phase trial; the capital trial of Jamell Demons (known as the rapper, YNW Melly); the capital trials of co-defendants Richard Andres and Jonathan Gordon; and the retrial of Peter Avsenew, whose 2018 conviction and death sentence were overturned in January 2022 because of the improper presentation of remotely-recorded testimony. The cases, most have which had been delayed because of the pandemic, threaten to swamp the county's court system.
Sources
Rafael Olmeda, Five Broward death penal­ty cas­es this sum­mer include Parkland shoot­er, YNW Melly and three oth­er accused killers, South Florida Sun-Sentinel, May 3, 2022; Jorge Milian, Defense attor­ney's pos­si­ble health issue delays Nikolas Cruz death penal­ty jury selec­tion, Palm Beach Post, May 3, 2022; Bill Hutchinson, Parkland shooter's death penal­ty case in dis­ar­ray amid judge's error, juror threats, ABC News, April 28, 2022; Terry Spencer, Deputies pro­tect school killer after poten­tial juror threat, Associated Press, April 26, 2022; CBSMiami​.com Team, Threat Leads Judge To Toss Entire Panel Of Potential Jurors At Parkland School Shooter Nikolas Cruz's Death Penalty Trial, CBS Miami, April 26, 2022; Alta Spells and Dakin Andone, Jury selec­tion for Parkland shoot­er must start over, judge rules, CNN, April 25, 2022; Kevin Conlon, Judge in Nikolas Cruz sen­tenc­ing revers­es course on jury selec­tion in Parkland high school shoot­ing case, CNN, April 28, 2022; Christina Vazquez and Andrea Torres, Day 2 of Nikolas Cruz's penal­ty phase, mis­steps could lead to mis­tri­al motion, ABC-10, Miami, April 5, 2022; Eric Levenson, Leyla Santiago, and Gregory Lemos, Nikolas Cruz pleads guilty to mur­der charges and apol­o­gizes for Parkland high school mas­sacre, CNN, October 21, 2021.
Innocence
Jan 30, 2023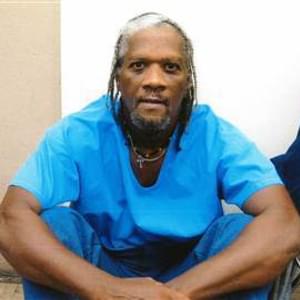 Attorneys for Kevin Cooper Respond to Special Counsel Report
Victims' Families
Jan 26, 2023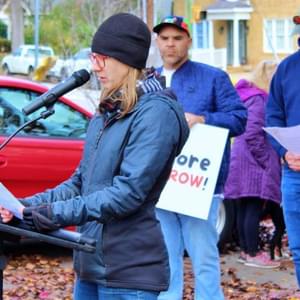 Family Members of Murder Victims Call on North Carolina, Nevada to Commute States' Death Rows