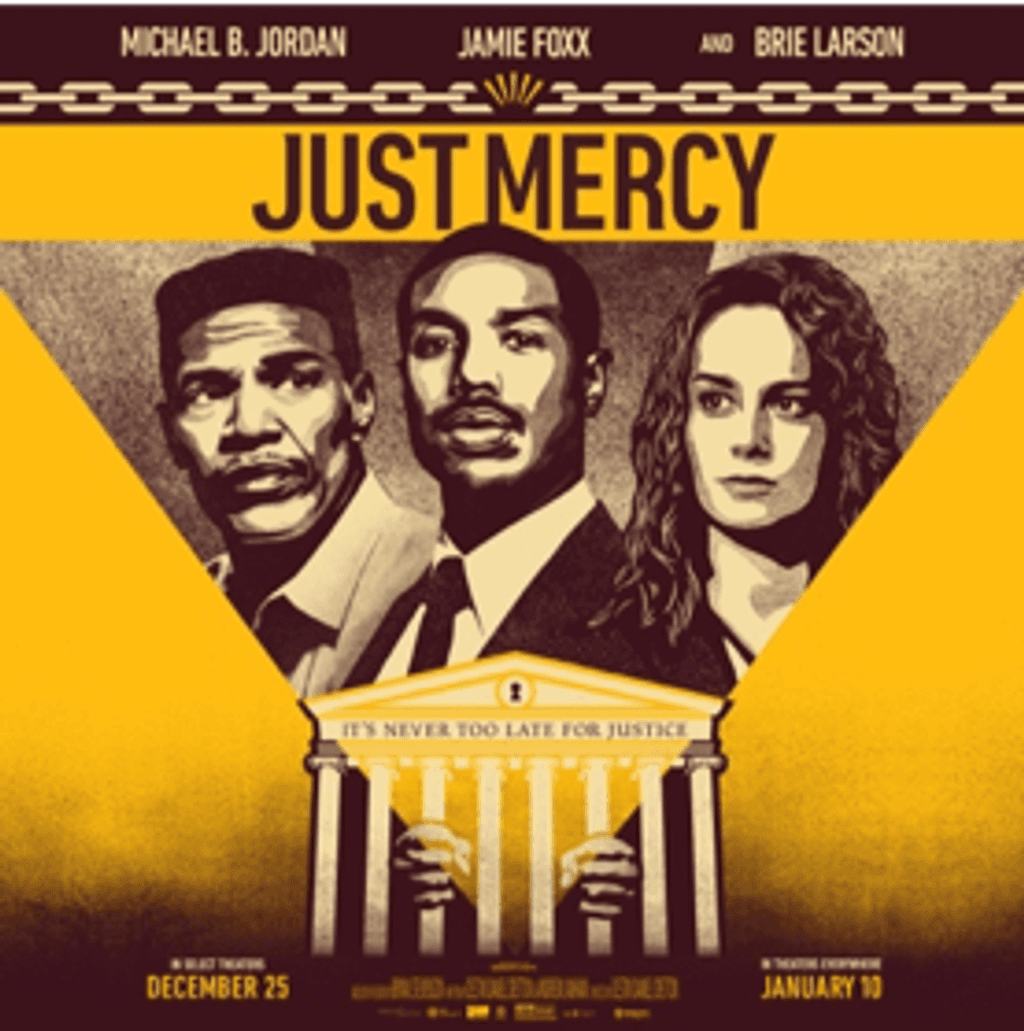 Just Mercy, the movie adaptation of Equal Justice Initiative (EJI) Executive Director Bryan Stevenson's book of the same name, celebrated its nationwide release on January 10, 2020 with weekend ticket sales of more than $9.7 million. The film, which focuses on the wrongful conviction of Walter McMillian—one of Stevenson's early death-penalty cases—ranked fifth among all movies in domestic box office receipts.
McMillian, an African-American man who had angered local law enforcement by having an affair with a white woman, spent six years on Alabama's death row after having been framed for the murder of a young white woman. He was exonerated in 1993. In interviews coinciding with the movie's release, Stevenson and the film's stars, Michael B. Jordan and Jamie Foxx, spoke about the importance of telling McMillian's story and about the systemic issues addressed in the film.
"[M]ost people in this country don't want there to be inequality and injustice," Stevenson said in an interview with WBUR's Tonya Mosley for NPR's Here & Now. "They don't want people to be treated unfairly or cruelly. I just think if you get closer to it, you'll be motivated to say more, to do more." His hope, Stevenson said, is that people who see the movie "will walk away with a greater consciousness about why we need to do better in this country when it comes to creating a justice system that is fair and reliable."
In addition to his work representing death-row prisoners, Stevenson and EJI spearheaded the creation of the National Memorial for Peace and Justice, a site that memorializes the thousands of black people who have been lynched in the United States. He has spoken and written frequently about the connections between slavery, lynching, and the death penalty.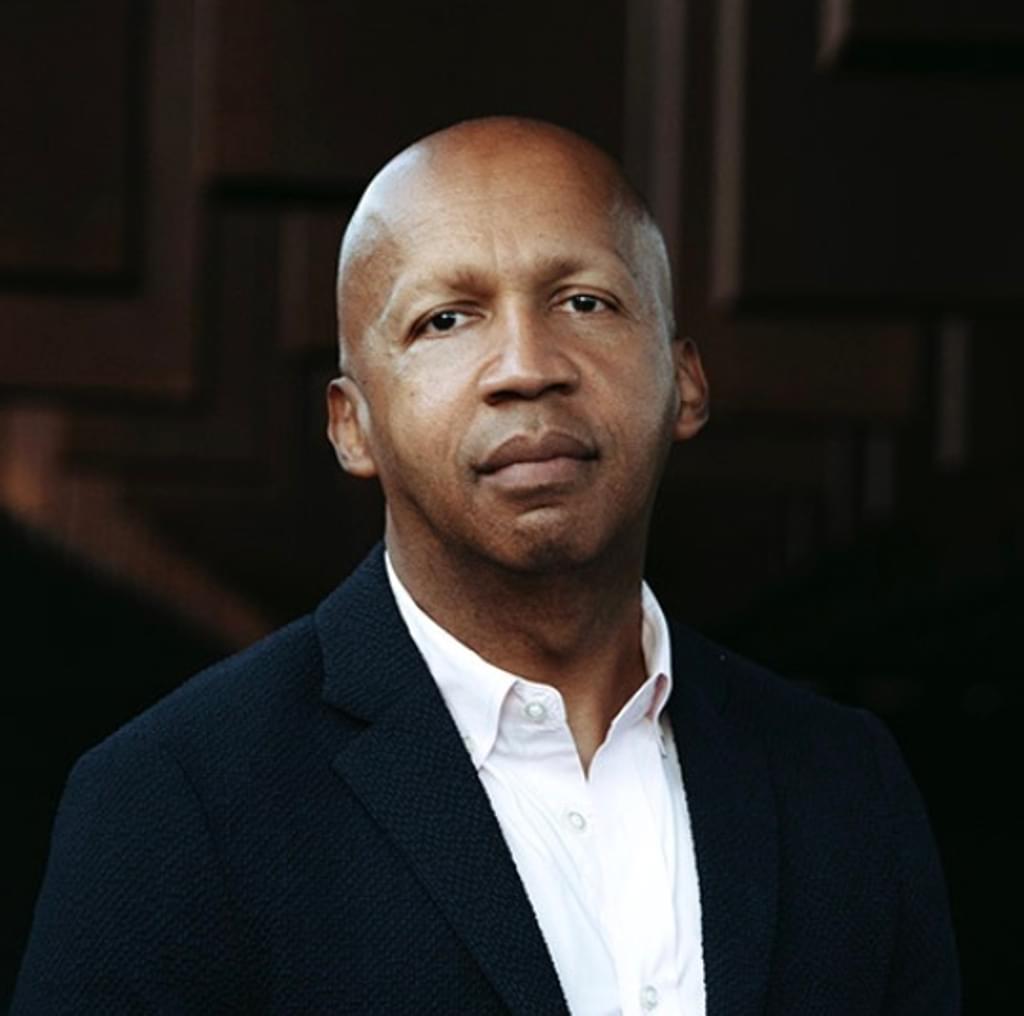 "I think the great evil of slavery wasn't involuntary servitude. It was this idea that black people aren't as good as white people," Stevenson (pictured) told Here & Now. "And that continues after the 13th Amendment. That's why I've argued slavery doesn't end, it just evolves, and we had 100 years of terrorism and lynching and violence where black people were pulled out of their homes and beaten and murdered and drowned and tortured and lynched. And we've never really talked about that. And even though we pay more attention to the civil rights era, we haven't confronted the fact that this presumption of dangerousness and guilt that gets assigned to black and brown people is still with us. It's why these police encounters with young black people that end up with lethal violence are so disruptive and so painful."
Stevenson joined Jordan and Foxx in speaking to ABC's Nightline. "I hope from watching the movie and thinking more critically, people will kind of see this issue the way I see it," Stevenson said. "I don't think the threshold question of the death penalty is, 'Do people deserve to die for the crimes they've committed?' I think the threshold question is, 'Do we deserve to kill?' Do we deserve to kill … if we have a system of justice that treats you better if you're rich and guilty than if you're poor and innocent? If we're unreliable, if we tolerate errors, if we have innocent people on death row, if it's compromised by bias and racism … then we don't deserve to kill. And I don't think that's a crazy argument."
Jordan, who plays Stevenson, spoke about why he decided to co-produce and star in Just Mercy. "I wanted to make sure as many people as possible could see his story and know his work. He's really beaten the drum for justice nonstop. He's dedicated his life to it."
Foxx, whose portrayal of McMillian has drawn critical acclaim, called Just Mercy the "most important movie I've ever done." Stevenson praised Foxx's performance, saying, "When Jamie plays Walter, I think … he exposed the agony of being wrongly convicted and the pain and anguish of being separated from your family.… The trauma of having to live through this horrific intimacy with death and execution. I think if people can see the real clients, the real people, they'll care more about the fact that we continue to tolerate so much injustice."
Jordan urged viewers to see the film as a call to action. "Find out who your prosecutor is in your community. Find out what bills and policies are being passed that directly affect your circumstances in your community. You know, get out and vote on those things. Speak on those things," he said.
Sources
Tonya Mosley, ​'Slavery Doesn't End, It Just Evolves': Lawyer Portrayed In ​'Just Mercy' Wants Film To Inspire Change, WBUR, January 10, 2020; Candace Smith and Allie Yang, ​'Do we deserve to kill?' Attorney and exon­er­at­ed death row inmate talk about the real sto­ry behind ​'Just Mercy,' ABC, January 9, 2020; Domestic 2020 Weekend 2, Box Office Mojo, January 10 – 12, 2020.
Juveniles
Jun 06, 2023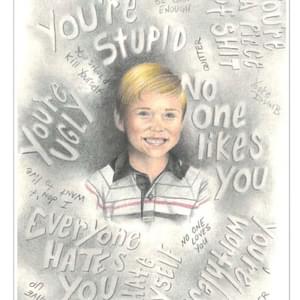 Jurors Who Sentenced Michael Tisius to Death Express Regret