Two death-sentenced prisoners in Kansas have filed a federal lawsuit alleging that the state's policy of automatic solitary confinement for death-row prisoners is unconstitutional. The two prisoners, Sidney Gleason and Scott Cheever, have been held in isolation for 14 and 12 years, respectively. Seven of the ten people on Kansas' death row have been kept in solitary confinement for more than ten years.
The prisoners' lawsuit asserts that the practice of incarcerating all death-row prisoners in automatic, indefinite solitary confinement "is extreme, debilitating, and inhumane, violates contemporary standards of decency, and poses an unreasonable risk of serious harm to the health and safety of Plaintiffs." The suit alleges that prisoners are denied "meaningful human contact for years on end."
The lawsuit describes the conditions on death row, saying that prisoners are confined in cells "roughly the size of a typical spot in a parking lot" for 22 to 24 hours a day. Prisoners are allowed one hour of exercise, alone in a small cage, four or five days a week. These exercise sessions, they say, are sometimes scheduled in the middle of the night, "thus eliminating any chance of seeing daylight." In addition, prisoners are "allowed no opportunities to participate in congregate religious activity, educational or self-improvement programs, or any other type of prison programming, or to hold a prison job." Under the state's policy for housing death-row prisoners, those on death row are held in more restrictive conditions than other prisoners convicted of homicide and are isolated in solitary confinement regardless of their behavior.
These conditions, the suit claims, "have not only created a serious risk of harm to their health and safety, but undoubtedly have caused such harm, both psychological and physical, to them." It explains that mental health experts, physicians, corrections experts, and human rights experts all agree that prolonged solitary confinement causes "severe damage" to human beings.
In 2015, Justice Anthony Kennedy wrote, "[R]esearch still confirms what this Court suggested over a century ago: Years on end of near-total isolation exact a terrible price." Citing studies on rates of prison violence, the suit argues that holding death-row prisoners in solitary confinement does nothing to promote prison safety.
The practice of automatic solitary confinement for death-sentenced prisoners is decreasing nationwide as a result of a series of death-row prison conditions lawsuits. Since 2019, six states have significantly changed the conditions of confinement for people on death row. Virginia, South Carolina, Oklahoma, Pennsylvania, and Oregon all ended automatic solitary confinement for death-row prisoners. Prisoners in those states have gained access to programs and rights previously reserved for general population prisoners, including educational and occupational programs, group religious services, and contact visits with family members. California announced the creation of a pilot program in February 2020 to allow some of the state's death-sentenced prisoners to move from San Quentin's death row to general population in other maximum-security prisons that offer work and other rehabilitative programs.
Death Row Overview
May 22, 2023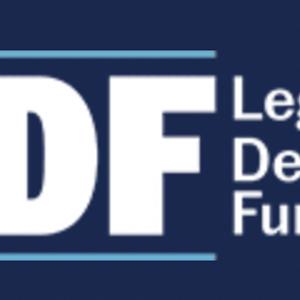 Death Row
USA

Summer

2022

Report: Death-Row Population Continues Long-Term Decline