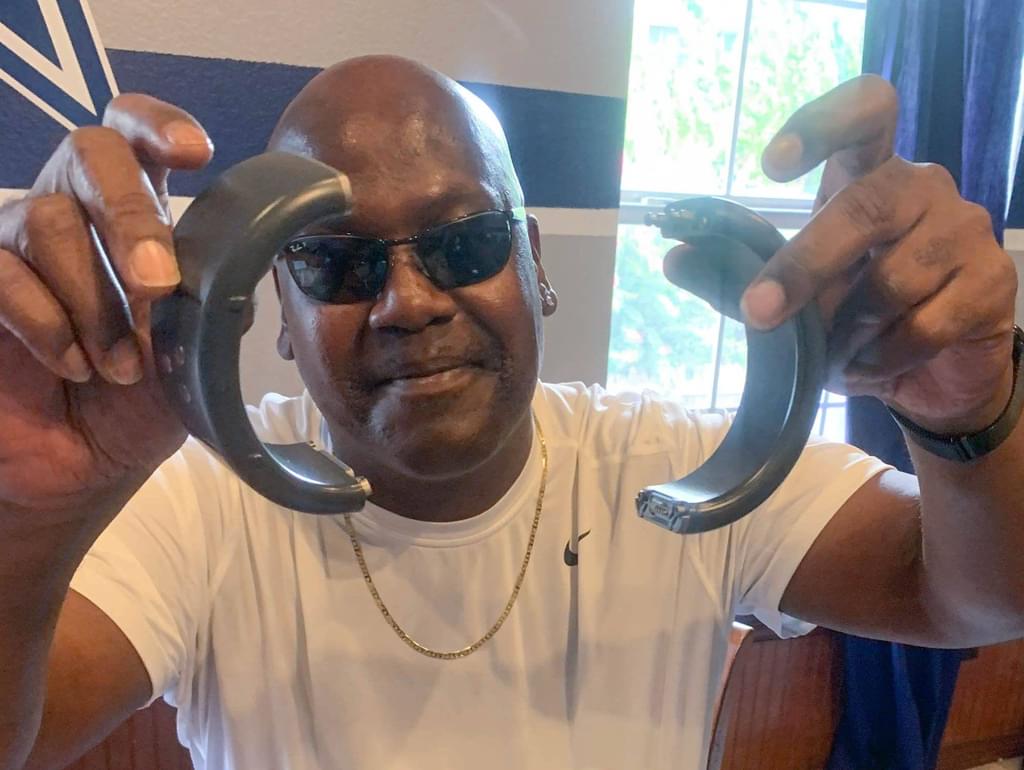 In his first interview since his September 24, 2020 exoneration, former Mississippi death-row prisoner Curtis Flowers (pictured) spoke with In the Dark podcast host and lead reporter Madeleine Baran about his 24-year journey to freedom after having being framed, tried six times, sent to death row and finally freed for a murder everyone involved knew full well he had never committed.
In an interview that aired October 14, 2020, Flowers said he survived the ordeal with the unbending support of his family. He drew strength from his mother, who told him: "Keep your head up and don't give up. We all know it's a lie. You know it's a lie. Everyone you know knows it's a lie. … [D]on't give up."
Flowers was tried six times by District Attorney Doug Evans for a quadruple murder at the Tardy Furniture store in Winona, Mississippi before the Mississippi Attorney General's office finally agreed to drop all charges against him. He was convicted and sentenced to death four times, with two mistrials in between, and each conviction was overturned as a result of different acts of misconduct by Evans.
Evans, who is unlikely to face discipline for his misconduct, presented testimony from the likely killer falsely implicating Flowers, pressured other witnesses into falsely testifying, and repeatedly unconstitutionally struck Black jurors in an effort to impanel all-white or nearly all-white juries to determine Flowers' fate. In June 2019, after the Mississippi Supreme Court had upheld the conviction and death sentence in his sixth trial, the U.S. Supreme Court vacated Flowers' conviction because of Evans' "relentless, determined effort to rid the jury of black individuals." That ruling paved the way for Flowers' freedom.
Asked by Baran where he wants to be in the future, Flowers said: "Just want to do better. Getting up there in age, so I need to find out what Curtis want to be and just try to live life. So, I'm looking forward to that.
"It worked out. Here I am."
After six trials, Flowers got a major break when American Public Media's In the Dark podcast began investigating his case. The podcast developed evidence that prosecution witness Doyle Simpson was the likely killer and that jailhouse informant Odell Hallmon had lied when he testified that Flowers had confessed to him. Baran's interview with Flowers produced even more striking evidence of official misconduct that had not been previously known.
The furniture store murders were committed with a gun owned by Doyle Simpson, who claimed it had been stolen from his car the morning of the killings. Later, police showed up at Flowers' house and brought him to the police station for questioning. The district attorney's investigator, John Johnson, "made it sound sweet," Flowers recalled. "'He said, 'nobody's accusing you of anything. We just want to talk to you briefly. Maybe you can help us.'" After the interview was done, "[t]hey didn't even take me back home," Flowers said. "I had to walk." When he arrived home, a neighbor told him that Johnson and several other investigators had canvassed the neighborhood asking about Flowers and describing him as a suspect in the murder.
Several months later, Flowers told Baran, he was offered freedom from prosecution in exchange for falsely testifying against Simpson. Flowers said he was talking with Sheriff Robert Tomkins when Tomkins said, "'Let me tell you something. Doug [Evans] is looking for someone to put this on.' He said, 'There's no doubt in my mind, I don't believe you did this. … But they got Doyle where they want him because, you know, he owned the gun, he really don't have no concrete alibi about where he was.' And he said, 'they got Doyle scared. Doyle is willing to say he believe you did it and they will use him any way they can.'"
Tompkins then told Flowers, "'Now, if you would speak and testify against Doyle Simpson, you'd be alright.'" Flowers said, "I cannot say that man did this. I don't know," to which Tompkins replied, "'He's willing to say you did it.'" Flowers said he told Tompkins "Two wrongs don't make a right. … I was raised better than that."
At trial, as the prosecution witnesses presented false testimony against him, Flowers recalls thinking "I don't understand why people would just go and lie like this, to take the witness stand and just flat out tell a lie. … It was hard to sit there and just hear things and not be able to say a thing." Nonetheless, he thought he would be acquitted. When the jury verdict was announced, "I didn't see it coming at all," he said.
That feeling was dwarfed by the jury's recommendation that he be sentenced to death. "I can't even describe the feeling to you," he told Baran. "It was like having the air sucked out of you. You can't breathe. I felt relieved to get out of the courtroom back to the holding cell where I could just sit for a minute. I just couldn't believe it."
Baran and Flowers discuss the horrific conditions on Mississippi's death row, Flowers' experience of watching other death-row prisoners emotionally decompensate, commit suicide, and be executed, and the heart wrenching death of Flowers' mother shortly before the In the Dark podcast began its broadcasts about the case. "My mom, she is my rock," Flowers said. As the final stages of his case played out, "I just kept talking with family and just waited." He recalled that "my mom always used to say, 'You done come this far, you cannot give up now.' She said, 'Don't roll over and take whatever they're throwing at you. Don't settle.' And I just kept fighting."
Flowers will be filing a claim with the state of Mississippi seeking compensation for his wrongful imprisonment. Mississippi law permits compensation of $50,000 per year of imprisonment, with a cap of $500,000 total. Exoneration does not automatically result in compensation. To succeed on his claim, Flowers must persuade state authorities to agree that he did not commit the murders for which he was convicted and sentenced to death.
Sources
In the Dark pod­cast, Season 2, Episode 20: Curtis Flowers, American Public Media, October 14, 2020; Parker Yesko, Will Doug Evans face account­abil­i­ty?, APM Reports, October 14, 2020; Alissa Zhu, I just nev­er stopped fight­ing': Curtis Flowers, now a free man, gives his first inter­view, Mississippi Clarion Ledger, October 13, 2020; Alissa Zhu, Can Curtis Flowers receive finan­cial com­pen­sa­tion for wrong­ful impris­on­ment?, Mississippi Clarion Ledger, October 5, 2020.
Prosecutorial Accountability
Sep 27, 2023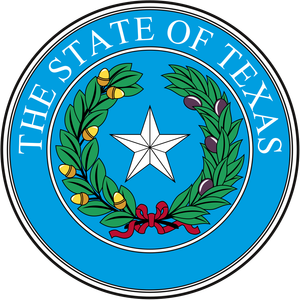 Former Texas Death Row Prisoner Clinton Young Sues Prosecutor for Misconduct
Innocence
Sep 20, 2023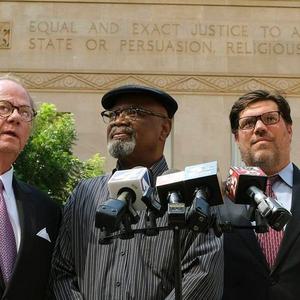 Glynn Simmons Exonerated
48

Years After He Was Sentenced to Death in Oklahoma
Innocence
Sep 13, 2023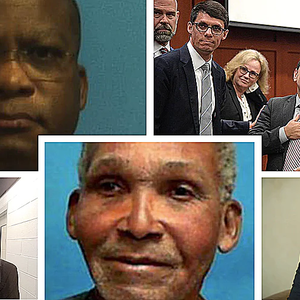 When Jurors Do Not Agree, Should a Death Sentence Be Imposed?