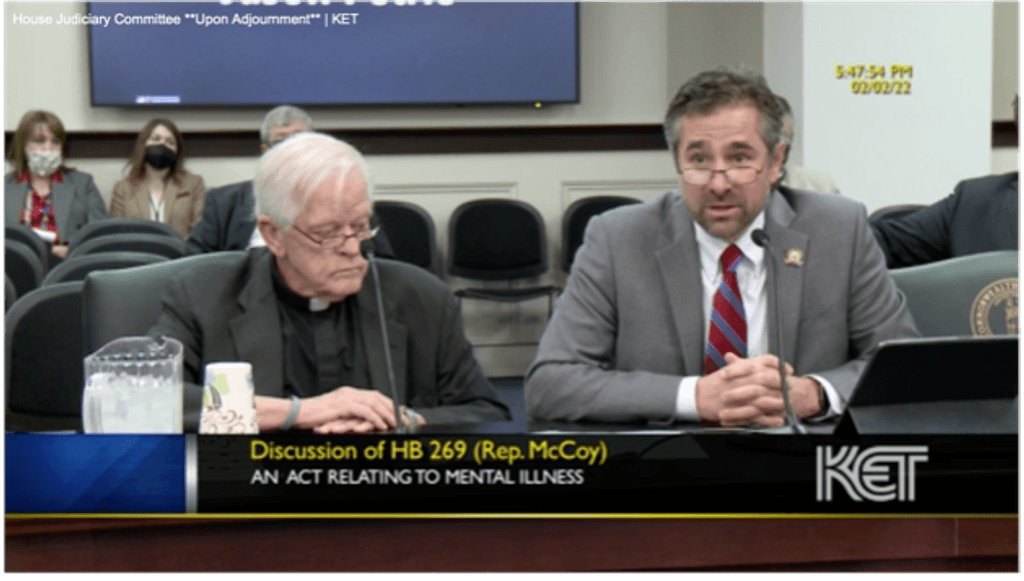 Bills that would exempt individuals with severe mental illness from the death penalty have taken major steps forward in the Kentucky and South Dakota legislatures. The Kentucky House of Representatives voted overwhelmingly (76-19) on February 9, 2022, to advance its severe mental illness exemption, HB 269, to the state senate. The South Dakota Senate followed on February 22, voting 21–14 to pass SB 159. Both bills have Republican sponsors and received bipartisan support.
The measures exempt individuals diagnosed with specific mental illnesses from the death penalty if their mental illness contributed to the offense. Defendants who meet the criteria of the bill, but are found guilty of capital murder, would be sentenced to life imprisonment without parole. The Kentucky bill excludes people with schizophrenia, schizoaffective disorder, bipolar disorder, or delusional disorder. South Dakota's bill would exclude people with schizophrenia, major depression, bipolar disorder, posttraumatic stress disorder, or schizoaffective disorder.
Ohio is the only state that currently prohibits the death penalty for people with severe mental illness. It enacted that reform in January 2021.
Kentucky has considered a similar measure in recent years, but it stalled in the state Senate. Rep. Chad McCoy, the bill's lead sponsor and Republican House majority whip, changed the bill this year to limit the illnesses that render a defendant eligible for the exemption, and to require that a defendant must have been professionally diagnosed with one of the specified conditions. He said the changes were necessary to garner support from key senators. "Here's the change they needed, and here's what is does: You now have to have a documented history and diagnosis from a mental health professional, and we define that expressly in the bill," McCoy said while introducing the bill to the House Judiciary Committee. McCoy is one of 10 Republicans and 9 Democrats who sponsored the bill. "The gist of the bill is if you have a serious mental illness, you are not eligible to the death penalty. That doesn't mean you aren't going to go to jail for life. If just means the death penalty is off the table."
South Dakota has also previously considered a severe mental illness exemption. In 2020, a more expansive version of the bill failed in committee. This year, Senator Timothy Johns, a Republican legislator and retired judge, explained the importance of the bill, saying, "A person whose mental illness is so out of control that they are psychotic and cannot understand reality may have a different level of culpability or blameworthiness than a person who is not." During a committee hearing, a representative from the attorney general's office raised concerns that the bill would create additional hearings and expense in death-penalty cases, as well as possible avenues for appeal. Senator Arthur Rusch, a Republican who has previously introduced death-penalty repeal legislation, replied, "You know, if we're talking about killing people, I don't think there's any harm in making sure we have the right procedural hurdles to do that."
Similar bills have been considered by other state legislatures in recent years. In 2021, Ohio banned the death penalty for defendants who were severely mentally ill at the time of the offense. This legislative session, Republican lawmakers in Florida and Tennessee have introduced bills banning the execution of people with severe mental illness, but neither bill has advanced out of committee as of February 23. Since 2017, similar bills also have been introduced in Arizona, Arkansas, Colorado, Florida, Indiana, Missouri, Texas, and Virginia. The bills in Colorado and Virginia became moot when legislatures in those states abolished the death penalty.
Sources
Jazzmine Jackson, Senate pass­es cap­i­tal pun­ish­ment exemp­tion bill, KELO, February 22, 2022; Victoria Wicks, Death penal­ty excep­tion for severe­ly men­tal­ly ill pass­es com­mit­tee, South Dakota Public Broadcasting, February 16, 2022; Ryland Barton, Kentucky House advances bill ban­ning death penal­ty for peo­ple with men­tal ill­ness, WKU Public Radio, February 10, 2022; Bruce Schreiner, House pan­el OKs death penal­ty ban for some men­tal ill­ness­es, Associated Press, Feb 3, 2021; Rebecca Beitsch, States Consider Barring Death Penalty for Severely Mentally Ill, Pew, April 17, 2017.
Juveniles
Jun 06, 2023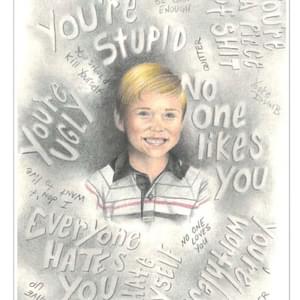 Jurors Who Sentenced Michael Tisius to Death Express Regret