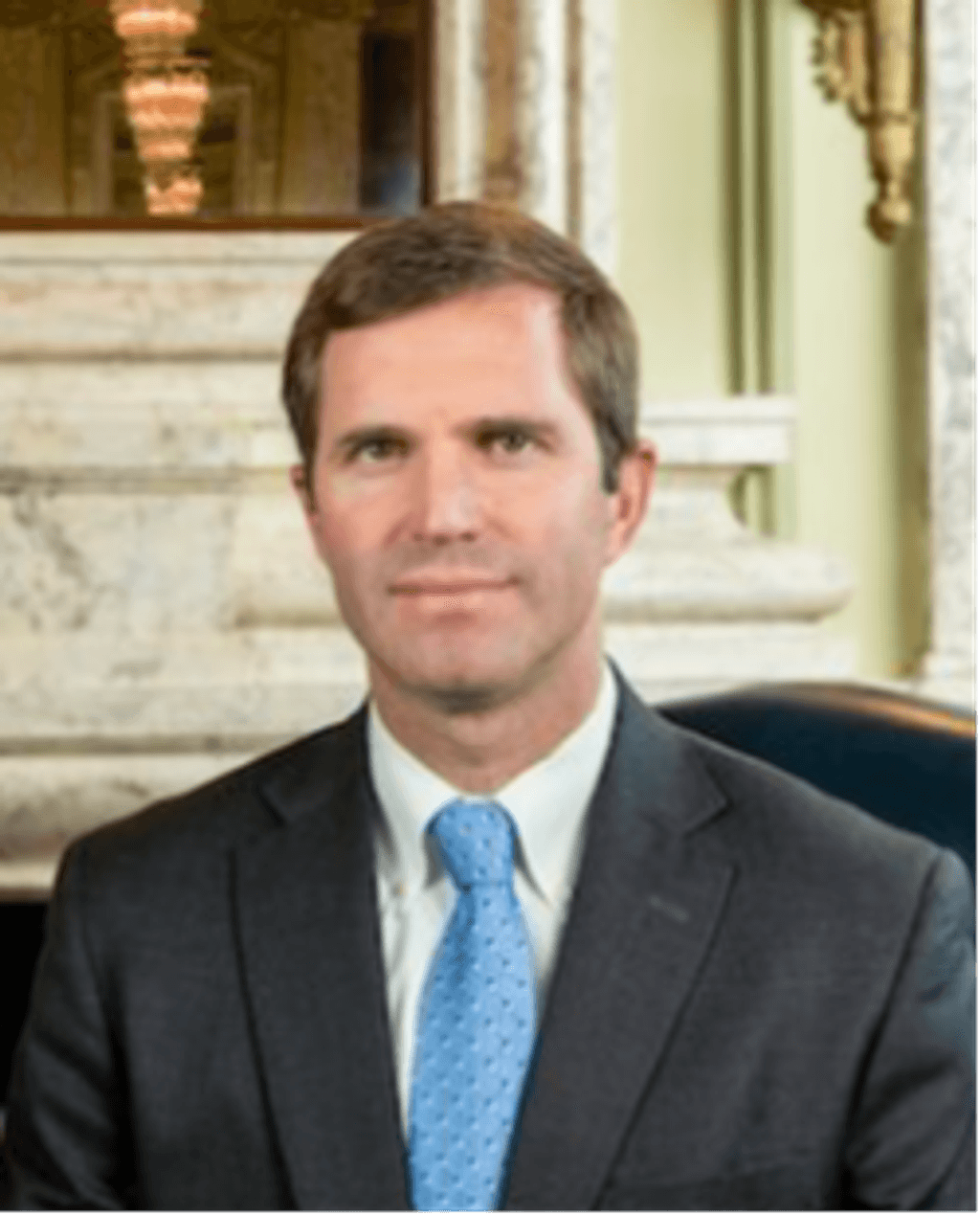 Kentucky has become the second state in the U.S. to bar imposing the death penalty on those diagnosed as seriously mentally ill. On April 8, 2022, Governor Andy Beshear (pictured) signed HB 269 into law, as Kentucky joined neighboring Ohio in exempting severely mentally ill defendants from capital punishment.
The enactment of the new law by a Republican-dominated legislature and a Democratic governor reflected broad bipartisan support for limiting the scope of Kentucky's death penalty statute. The bill, whose 21 co-sponsors included both Republicans and Democrats, passed the state House of Representatives on February 9, 2022 by a vote of 76-19. It then passed the State Senate by a vote of 25-9 on March 25.
HB 269 prohibits the death penalty for defendants with a prior diagnosis of four serious mental health disorders: schizophrenia, schizoaffective disorder, bipolar disorder, and/or delusional disorder. Unlike a similar measure passed in Ohio in January 2021, Kentucky's law would not apply to those already sentenced to death. Despite the law's limitations, its passage was historic, advocates said.
The law allows defendants who had active symptoms and a documented diagnosis of serious mental illness at the time of their offense to seek a pretrial adjudication of their ineligibility for the death penalty. Those seeking to bar capital prosecution under the law must file a motion in the trial court at least 120 days before their scheduled trial date. If the court determines that the defendant meets the statute's requirements, the case will proceed as a non-capital trial. The law's requirement that a defendant have a pre-existing diagnosis of his or her disorder is expected to spur legal challenges from individuals who were seriously mentally ill at the time of the offense but because of lack of access to appropriate mental health care had not received an appropriate diagnosis.
The law's enactment responds to deep national concern about the use of the death penalty for individuals with serious mental illness. A November 2014 national poll by Public Policy Polling found that Americans oppose the death penalty for people with mental illness by more than a 2-1 margin. A November 21, 2021 national poll by the Justice Research Group (JRG) found that Democrats, Republicans, and Independents all opposed the use of the death penalty against people with a diagnosed mental illness by overwhelming margins.
The Public Policy Polling survey found that 58% of respondents of respondents opposed capital punishment for people with mental illness, while only 28% supported it. Opposition to the execution of people with mental illness was strong across lines of race, gender, geographic region, political affiliation, and education. Democrats, Republicans, and Independents all opposed the practice.
The JRG poll found that 60% of likely voters "oppose [their] local prosecutor seeking a death sentence against a person with a diagnosed mental illness," compared with 27% who supported such prosecutions. Independents opposed capitally prosecuting those with mental illness by a 42 percentage-point margin, 63% to 21%. The margin was 36 percentage points among Democrats (62% to 26%) and 24 percentage points among Republicans (55% to 31%).
Bipartisan support was crucial to passing the law. Conservative legislators cited their pro-life views in support of the bill. "You can't say we're pro-life and then say 'except.' There's no exception, all life has to be precious," Sen. Stephen Meredith (R-Leitchfield) said. Sen. Julie Raque Adams (R-Louisville) noted that mentally ill defendants would still face consequences for their crimes. "It in no way absolves defendants of legal responsibility for their crimes, they can still be tried, convicted, and sentenced to lengthy prison terms including life without parole," she said.
Critics of the bill argued that it was unnecessary because juries are already permitted to weigh evidence of mental illness in their sentencing deliberations. However, studies have shown that jurors who survive the death-qualification jury selection process are significantly less likely to give effect to a defendant's evidence of mental illness. Republican Senate Majority Floor Leader Damon Thayer, a death penalty proponent, opposed the measure as a "slippery slope for getting rid of the death penalty."
Similar bills have been introduced in state legislatures in at least ten other death penalty states since 2017. In addition to Ohio, bills with bipartisan sponsorship have been introduced in Arizona, Arkansas, Colorado, Florida, Indiana, Missouri, South Dakota, Tennessee, Texas, and Virginia. The South Dakota bill passed the Senate but failed in the House. The bills in Colorado and Virginia became moot when legislatures in those states abolished the death penalty.
Human Rights
May 24, 2023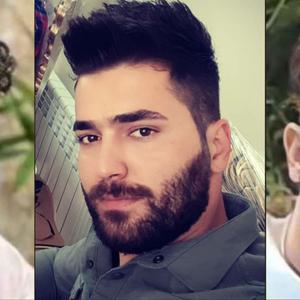 Iran Continues Aggressive Use of Death Penalty Despite International Condemnation