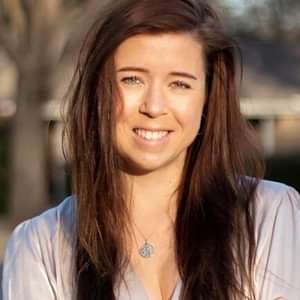 More than half of all U.S. death-row prisoners are or have recently been incarcerated in prolonged conditions of solitary confinement that are likely unconstitutional and that violate international human rights norms, a DPIC analysis of data in a recent law review article has found.
In Cruel but not Unusual: The Automatic Use of Indefinite Solitary Confinement on Death Row, published in fall 2021 in the Texas Journal on Civil Liberties and Civil Rights, Merel Pontier (pictured) catalogues the conditions of confinement in each of the U.S. states that authorizes capital punishment. Pontier, who as legal director of the Clinton Young Foundation is working to free a Texas death-row prisoner whose prosecutor also secretly worked as a law clerk for the judge in his case, found that, as of late 2020 twelve U.S. states automatically housed death-sentenced prisoners in indefinite solitary confinement. She also found that, since 2017, another five states that had been sued for unconstitutional death-row conditions had ended mandatory solitary confinement.
The Death Penalty Information Center compared the populations of the death rows in those states to Bureau of Justice Statistics data on state death rows released December 10, 2021. It found that the twelve states that mandated prolonged solitary confinement — Alabama, Arkansas, Florida, Georgia, Idaho, Kansas, Mississippi, Nevada, Oklahoma, South Dakota, Texas, and Wyoming — collectively accounted for 953 death-row prisoners, or 38.6% of those on death rows nationwide at the end of 2020. An additional 338 prisoners, or 13.7% of death row, were sentenced to death in five states that, in response to prisoner lawsuits, had recently ended automatic prolonged solitary confinement. Those states are Arizona, Louisiana, Pennsylvania, South Carolina, and Virginia.
Pontier's article reviews international human rights treaties that collectively establish minimum standards for the treatment of prisoners. These treaties, she writes, directly apply the international prohibition against "torture or other cruel, inhuman or degrading treatment or punishment" to the prison setting. In December 2015, Pontier says, the UN General Assembly adopted a set of revised standards for the treatment of prisoners, known as the Mandela Rules, that explicitly prohibit the use of prolonged or indefinite solitary confinement. The conditions death-row prisoners face in the twelve states that "automatically confine death-sentenced prisoners in isolation for twenty-two hours a day or more … [or] confine death-sentenced prisoners in isolation for just under twenty-two hours a day without meaningful human contact" without possibility of having their custody status reviewed, and the five states that recently moved away from those practices, constitute prolonged or indefinite solitary confinement, Pontier says.
Pontier's article also discusses recent court challenges in eight states to the automatic placement of death-sentenced prisoners in solitary confinement. These challenges, she said, all included claims based on the Eighth Amendment prohibition against cruel and unusual punishment. Several others, she writes, also included Fourteenth Amendment due process and equal protection claims.
To date, only one federal court has ruled on the merits of these claims: the U.S. Court of Appeals for the Fourth Circuit declared Virginia's death-row conditions of confinement unconstitutional. However, she says, settlements or concessions in six of the eight challenges have led to significant changes in housing procedures for death-sentenced prisoners.
International tribunals have found that extended incarceration on death-row under the continuing threat of execution violates U.S. human rights obligations, separate and apart from prolonged detention in solitary confinement. In 2018, the Inter-American Commission on Human Rights — the body of the Organization of American States that reviews potential breaches of human rights by member nations in the Western Hemisphere — declared in the case of Missouri death-row prisoner Russell Bucklew that "[t]he very fact of spending 20 years on death row is … excessive and inhuman" punishment.
A DPIC analysis of death row in June 2020 found that at least 1,300 prisoners had been imprisoned on U.S. death rows for more than two decades, in violation of U.S. human rights obligations. Data from the Bureau of Justice Statistics' Capital Punishment, 2020 – Statistical Tables indicates that more than half of all current death-row prisoners are incarcerated pursuant to death sentences that were imposed more than twenty years ago.
Innocence
Mar 31, 2023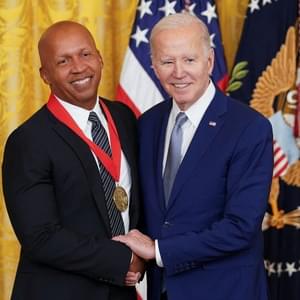 Bryan Stevenson Honored with the National Humanities Medal