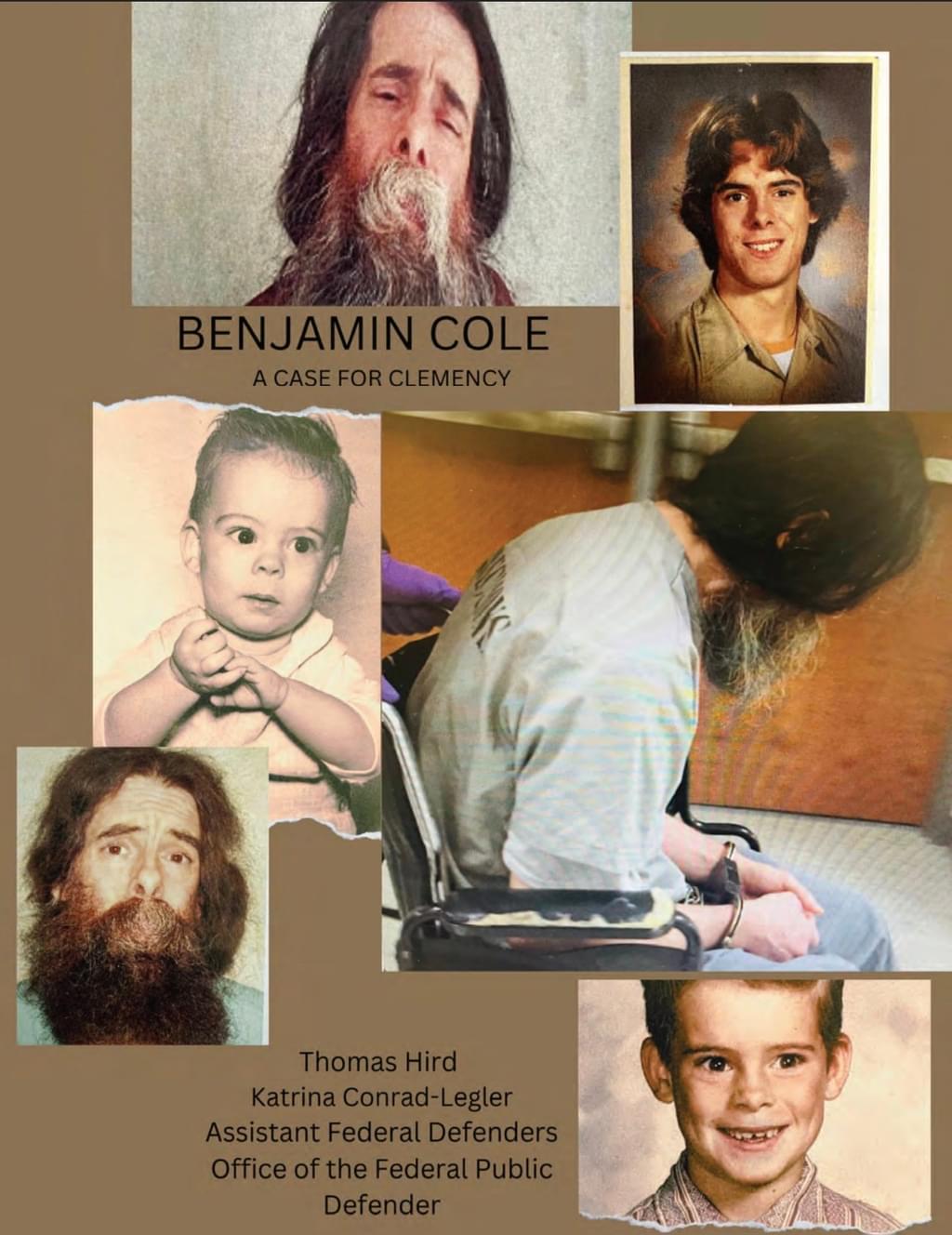 Lawyers for Oklahoma death-row prisoner Benjamin Cole have filed a petition with the Oklahoma Board of Pardons and Parole asking the Board to recommend to Governor Kevin Stitt that Cole's sentence be commuted to life without parole.
The petition, submitted to the board on September 16, 2022, states that "Benjamin Cole today is a frail, 57-year-old man with a damaged and deteriorating brain, suffering from progressive and severe mental illness who poses no threat to anyone in any way." Cole, who faces an October 20, 2022 execution date, is the third of 25 death-row prisoners Oklahoma has scheduled to put death between August 2022 and December 2024, in an execution spree without parallel in the state's history.
Cole, whom the petition describes as "wheelchair bound" and "catatonic," suffers from a combination of brain damage resulting from multiple childhood and early adulthood head traumas and a family history of mental illness exacerbated by repeated physical and sexual abuse as a child that also led to persistent alcohol and drug abuse. Medical imaging, the petition says, shows that Cole has "a sizable, observable … lesion" in an area of the brain associated with paranoid schizophrenia, and also exhibits symptoms of Parkinson's Disease.
Thomas Hird, one of the federal defenders representing Cole, said in a statement accompanying the clemency filing that Cole's severe mental illness and brain damage "leave him with no rational understanding of why the State seeks to execute him." Cole's mental health "has deteriorated dramatically over his years in solitary confinement, and he is now so physically compromised that he can barely move," Hird said. "He is not a threat to anyone, and his execution would be both unconstitutional and unconscionable."
Cole's lawyers also have filed a petition in a Pittsburg County court — where Oklahoma's death row is located — seeking a jury trial on his competency to be executed. The court is expected to issue a ruling on that petition on September 30. Cole's clemency hearing is scheduled for September 27.
In an interview with Fox Oklahoma City affiliate KOKH, Brett Farley, chair of Oklahoma Conservatives Concerned About the Death Penalty, said "When you have death row inmates that have serious mental competency questions at any point in the process, … it behooves us to take a step back and question what we're doing here." "We cannot be a state that…values the sanctity of life, and, at the same time, think that we can have a system of justice that resorts to death," Farley, the former director of communications for the Oklahoma Republican Party, said.
Cole was convicted and sentenced to death in Rogers County, Oklahoma for killing his nine-month-old daughter, Brianna, in December 2002. He admitted to police that he was responsible for her death. Prosecutors repeatedly offered him a plea deal for a life sentence, which he each time declined based upon what his lawyers describe as religious delusions. Going to trial, Cole reportedly told them, "was God's will" and "would allow God to touch hearts."
Cole's trial judge ordered mental health competency evaluations in 2003 and 2004, but after a jury trial in September 2004 under Oklahoma's unique competency-determination procedures, Cole was ruled competent to be tried. He was sentenced to death later that year.
The clemency petition details Cole's upbringing by a family with a multi-generational history of mental illness and in a household replete with drug and alcohol addiction and physical and sexual abuse. It provides evidence that Cole began exhibiting symptoms of schizophrenia in his early twenties and was formally diagnosed with schizophrenia in 2008. Several affidavits by psychologist Dr. David George Hough, who first examined Cole in 2016, provide details of a serious "closed head injury" Cole suffered at age 20 when he was hit with a hammer while drinking at a bar and describe Cole's deteriorating mental condition. His 2016 report said that Cole "presents as a classic example of a severely regressed chronic schizophrenic patient (with catatonic features), whose condition is likely further compromised by the previously detected brain disorder captured by neuroimaging studies." Hough concluded that Cole did not understand or appreciate that he may be executed or the reasons for his pending execution and was incompetent to be executed.
In an April 2022 report, after seeing Cole in his death-row cell, Hough said that he saw nothing "rational or coherent" in Cole's conduct. He again offered the opinion that Cole's "current clinical presentation is consistent with his diagnosis of severe and chronic schizophrenia with catatonia, as well as MRI-documented organic brain damage" and that Cole was incompetent to be executed.
The clemency petition also presented a competency report from neuroradiologist, Dr. Travis Snyder, who evaluated Cole in spring 2022. Dr. Snyder said that an MRI administered in 2022 revealed "markedly abnormal" detail and "demonstrates multiple pathologic findings," including that Cole's brain lesion "may be exacerbating" his schizophrenia. Snyder, too, offered an opinion that Cole is "not competent to understand his legal proceedings."
A majority of the board of pardons must recommend clemency before the governor may commute a death-row prisoner's death sentence. In August 2022, Governor Stitt denied clemency to James Coddington, the first of the scheduled executions, after a favorable recommendation from the board. Coddington was executed on August 25, 2022. Stitt issued a temporary reprieve to Richard Glossip, postponing his scheduled September 22, 2022 execution date until December to provide the Oklahoma courts time to determine whether they would grant Glossip a hearing on his innocence claim.
A University of North Carolina study of executions from 2000 to 2015 found that "21st-century executions disproportionately involve prisoners diagnosed with mental illness and who have experienced traumatic child abuse." A Death Penalty Information Center review of the 98 U.S. executions carried out from 2017 through 2021 corroborated those results, finding that nearly 85% of those executed had evidence of one or more of: serious mental illness; brain injury, developmental brain damage, or an IQ in the intellectually disabled range; and chronic serious childhood trauma, neglect, and/or abuse. Information supplied by counsel for the prisoners currently slated for execution by Oklahoma also suggest that, like Cole, they are disproportionally individuals with serious mental health issues.
Sources
Tom Ferguson, Lawyers for Oklahoma death row inmate Benjamin Cole file peti­tion for clemen­cy, KOKH Fox 25, Oklahoma City, September 16, 2022; Shelby Banks, Oklahoma death row inmate files clemen­cy peti­tion weeks before sched­uled exe­cu­tion, Fox 23 News, Tulsa, September 16, 2022; Adrian O'Hanlon III, Competency hear­ing request­ed for Oklahoma death row inmate, McAlester News-Capital, August 20, 2022.
Read the clemen­cy peti­tion filed on behalf of Benjamin Cole and the news release issued by his defense coun­sel in con­nec­tion with the filing.
International
Jun 01, 2023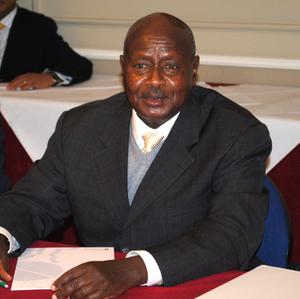 Uganda's Controversial ​
"

Anti-Homosexuality Act" Includes Possibility of Death Sentence
Victims' Families
May 30, 2023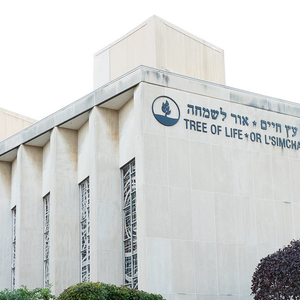 Victims' Families are Divided Over Death Penalty as Bowers Trial Begins