The Tennessee Supreme Court has stayed the June 4, 2020 execution of death-row prisoner Oscar Franklin Smith (pictured) and rescheduled his execution for February 4, 2021. The order, issued on April 17, 2020, granted a stay request filed by Smith's lawyers, who had sought a postponement on the grounds that, because of the coronavirus pandemic, they had lost "critical time" for investigation in the case.
In a March 18 Motion for Stay of Execution Due to COVID-19 Pandemic and an April 8 supplement, Smith's legal team wrote that the state's Shelter in Place order to minimize the further spread of the novel coronavirus and disruptions to the court system had prevented them from properly preparing Smith's clemency petition and investigating his innocence claims. "Mr. Smith's legal team continue to abide by the orders of Nashville Mayor Cooper and Governor [Bill] Lee," the supplemental pleading said. "But doing so has resulted in the loss of critical time needed to represent Mr. Smith during this crucial period."
The stay was the sixth in the nation granted as a result of the pandemic. Texas courts had previously stayed or rescheduled five executions that had been set to take place between mid-March and early June. The Texas Court of Criminal Appeals halted three executions scheduled for March and April "in light of the current health crisis and the enormous resources needed to address that emergency." Texas trial courts subsequently postponed two other executions, one that had been scheduled for April 29 and one scheduled for June 3, the day before Smith's now-stayed execution date.
Smith's stay request invoked the public health risks associated with conducting professionally appropriate clemency and innocence investigations in defiance of state emergency orders, and in bringing corrections personnel, eyewitness, and lawyers for the parties into close contact in the confines of the prison to carry out an execution. In the three weeks between Smith's filing of his initial stay motion and his supplement, his lawyers wrote, COVID-19 cases had "ballooned from 4,266 cases [in the U.S.] with 75 deaths to 374,329 cases … with 12,064 deaths." In Tennessee, they had "risen from 78 cases with no related deaths to 4,132 confirmed cases and 72 related deaths." By April 16, the numbers were 662,045 confirmed cases in the U.S. with 28,998 deaths and 6,375 cases with 136 confirmed deaths in Tennessee, according to the Johns Hopkins Coronavirus Resource Center.
Smith's stay motion asserted that "[a] typical clemency effort consumes hundreds of hours of staff time, extensive travel as witnesses relocate over time, and face to face interviews." Smith's lawyers argued that a "short stay" was essential because continuing the investigation necessary to meaningfully prepare and present Smith's case for clemency during the pandemic would be "irresponsible and against the public's interest," while the alternative of failing to prepare a clemency petition would cripple a vital stage of the legal process. "An inadequate investigation and presentation deprives the condemned of his rights and deprives the Governor of critical information necessary to carry out his most solemn duty," the motion said.
The April 8 supplement to the motion included a declaration from Emily Olson-Gault, Director and Chief Counsel of the American Bar Association Death Penalty Representation Project, confirming Smith's assertions about the impact of the coronavirus on capital defense preparation. "During the month of March 2020, I have spoken with capital defenders and pro bono attorneys all over the United States as they attempt to cope with the unprecedented situation created by the COVID-19 global pandemic," Olson-Gault said. "My understanding from these conversations is that most capital defense teams are unable to conduct the large majority of the investigation and expert work required in capital representation. This is due to restrictions set in place by state and local governments, as well as departments of corrections and institutional defender offices and law firms, out of a concern for public health and the welfare of employees. As a result, the already extremely limited time available to capital teams has been truncated significantly because of health concerns related to COVID-19." Olson-Gault warned that these restrictions endanger prisoners' constitutional rights. "When the already limited time is further truncated, whether by operation of the legal system or by something wholly external like a natural disaster, counsel will not have adequate time to prepare their case and this, in turn, jeopardizes due process and fairness in capital cases."
Smith's supplement also argued a stay was necessary to avoid the public health dangers of carrying out an execution during the pandemic. "The risk of spreading the coronavirus inside a penal institution is enormous," it said. "An execution takes prison staff away from their day-to-day duties. Every staff member who is pulled away from his or her primary responsibility of keeping the institution safe represents an opportunity for the virus to infiltrate the institution. Once inside a prison environment, the virus will spread like wildfire." The admission of media and other execution witnesses, Smith's lawyers wrote, "presents needless additional risk to the staff and the almost 800 inmates of Riverbend Maximum Security Institution," where Tennessee conducts executions.
Four other executions are currently scheduled in the U.S. with dates preceding Smith's June date — two in Texas one in Missouri, and a legally premature execution date in Pennsylvania that will be stayed for reasons unrelated to the coronavirus.
[This story was updated on April 17 to reflect that the Tennessee Supreme Court had granted Smith's stay motion.]
Sources
Jonathan Mattise, Death row inmate attor­ney: ​'Critical time' lost amid virus, Associated Press, April 9, 2020; Khaleda Rahman, ATTORNEYS FOR TENNESSEE DEATH ROW INMATE SEEKING EXECUTION STAY SAY THEY'VE LOST ​'CRITICAL' TIME DUE TO PANDEMIC, Newsweek, April 9, 2020; Steven Hale, Tennessee Supreme Court Reschedules Oscar Smith Execution Due to COVID-19, Nashville Scene, April 17, 2020; Adam Tamburin, Tennessee Supreme Court delays upcom­ing exe­cu­tion, cit­ing COVID-19, The Tennessean, April 17, 2020; Travis Loller, Tennessee delays June exe­cu­tion due to coro­n­avirus, Associated Press, April 17, 2020.

Read the fil­ings in Smith's case: Motion for Stay of Execution Due to COVID-19 Pandemic and Supplement to Motion for Stay of Execution Due to COVID-19 Pandemic.
Juveniles
Jun 06, 2023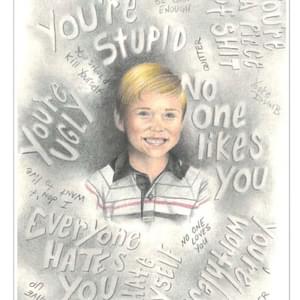 Jurors Who Sentenced Michael Tisius to Death Express Regret