A Louisiana death-row prisoner is asking the U.S. Supreme Court to review the constitutionality of his conviction and death sentence a second time based upon allegations that the trial judge had an undisclosed conflict of interest. In his petition to review his conviction for a triple-murder involving the death of a New Orleans police officer, Rogers Lacaze (pictured) argues that his right to due process was violated when his trial judge, Frank Marullo, failed to disclose that the judge had signed a court order releasing the probable murder weapon to Lacaze's co-defendant and that Marullo was a witness in a New Orleans Police Department investigation into the circumstances in which the weapon had been released. Judge Marullo then won re-election by a margin of 51%-49%, after running a campaign saying he was "tough on crime" and had sentenced "Lacaze to die by lethal injection." Lacaze was convicted of a triple murder involving a 9mm gun his co-defendant—police officer Antoinette Frank—had obtained from the New Orleans Police Department property and evidence room shortly before the killing. The order releasing the gun to Officer Frank bore Judge Marullo's signature, and Marullo presided over Lacaze and Frank's trials. Before being assigned to the trials, Marullo was interviewed by police investigating the crime. The judge claimed his signature had been forged, but the officer in charge of the evidence room said he had personally given the form to Marullo's clerk, who took it into chambers and returned with the signed order. Marullo subsequently refused a police request for a second interview on the grounds that he was presiding over the trials. Marullo did not inform Lacaze of his connection to the murder weapon, even after Lacaze testified that he was not involved in the murders, but that Frank had told him she was going to get a gun from the evidence room. When Lacaze's attorneys later learned of Marullo's connection to the weapon, they filed an appeal challenging his failure to recuse himself. The Louisiana Supreme Court dismissed the appeal. In 2017, Lacaze petitioned the U.S. Supreme Court for the first time, and the Court vacated the Louisiana Supreme Court's decision and remanded the case for further review based upon its March 2017 decision in Rippo v. Baker, which found "an unconstitutional potential for bias" requiring recusal when a trial judge was being criminally investigated by the same prosecutor's office that was prosecuting the defendant. On remand, the Louisiana court once again rejected the appeal, saying that Lacaze had not shown a "probability of actual bias" by Judge Marullo against any specific party in the case. Lacaze's petition is supported by friend-of-the-court briefs by ten former state and federal trial and appellate court judges, experts in judicial ethics and judicial elections, and more than thirty associations of criminal defense lawyers. The amicus brief of the former judges warns that the Louisiana court's decision "provides license not simply to preside over a capital murder case despite personal connections to the underlying facts—but to withhold disclosure of those connections entirely." Allowing this type of "startling" judicial conflict of interest, they write, "threatens the legitimacy of not just Mr. Lacaze's conviction and sentence, but of the administration of justice." Writing for the American Constitution Society blog, Lawrence J. Fox, counsel of record on the brief filed by the Ethics Bureau at Yale Law School, said "well-established constitutional due process requirements make clear that Judge Marullo should have recused himself" from the case. "Fair and impartial judges are the foundation stone of fair courts, fair trials, and just results," Fox wrote. "There's too much at stake in Mr. Lacaze's case for the U.S. Supreme Court not to intervene." Briefing in the case was completed on August 27. The Supreme Court is scheduled to rule later this month on whether to hear the case.
Lacaze also argues that his right to an impartial jury was violated when two jurors—including a police dispatcher who was present in the dispatch room when the 911 call was received and attended the slain officer's funeral—who "withheld their career-long employment by law enforcement" served on his jury, along with a third juror who "did not disclose that her own two siblings had been murdered."
(Jordan S. Rubin, Judge Conflict Tainted Trial, Convict Tells Supreme Court, Again, Bloomberg Law, August 30, 2018; Lawrence J. Fox, Louisiana's Ongoing Ethical Crisis: Why SCOTUS Should Weigh In On The Case Of Rogers Lacaze, American Constitution Society blog, August 21, 2018.) See U.S. Supreme Court.
Juveniles
Jun 06, 2023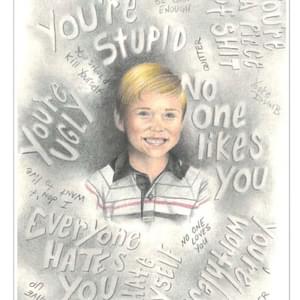 Jurors Who Sentenced Michael Tisius to Death Express Regret