The U.S. Court of Appeals for the Fifth Circuit upheld a $14 million award to John Thompson, a former death row inmate in Louisiana who was exonerated after withheld evidence was revealed. Thompson spent 18 years in prison, including 14 years in the solitary confinement of death row in Angola Prison. He came within one month of being executed in 1999 when his attorneys discovered blood evidence that should have been turned over to the defense years ago. The new evidence cleared Thompson of an armed robbery conviction, which in turn had influenced his trial for an unrelated murder. At his re-trial on the capital murder charge, Thompson was acquitted in thirty-five minutes by a jury in 2003. Thompson sued the District Attorney's Office of Orleans Parish in 2003 and won a jury verdict in 2007. The jury also awarded $1 million for attorneys' fees.
The state argued that the $14 million award was excessive because Thompson did not suffer that much. The 5th Circuit rejected that notion, briefly describing his years in confinement:
The evidence at trial showed that Thompson was arrested when he was
twenty-two years old and was not released until he was forty. He spent the first
two and a half years in the Orleans Parish Prison, where he was housed with the
hard core criminals, four or five to a cell. He witnessed multiple rapes and lived
in fear of becoming a victim himself. During his time at the Orleans Parish
Prison he received only two visits from his family.
In 1987, Thompson was transferred to the Angola State Penitentiary,
where he was kept in solitary confinement. He spent twenty-three hours a day
in a six-by-nine-foot cell with no windows or air conditioning. Upon entering his
cell for the first time, he found personal items from its previous occupant, who
had been executed several days before. There were multiple mentally deranged
prisoners near him who would yell and scream at all hours and throw human
waste at the guards. Indeed, several witnesses testified to the stench that
permeated the prison. Thompson grew to know many of his fellow inmates and
was aware when they were executed. Thompson himself was given
approximately six execution dates during his time there and, as stated earlier,
came within one month of his final execution date. While at Angola, he received
approximately four visits a year from friends and family.
(Thompson v. Harry F. Connick, et al., No. 07-30443 (5th Cir. Dec. 19, 2008)). Since 1973, 130 people have been exonerated and freed from death row, including 8 from Louisiana. Many of those who have been freed have received no compensation. See Innocence and Arbitrariness.
Innocence
Oct 12, 2023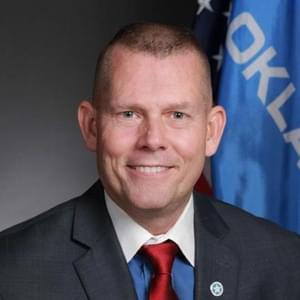 Republican-Led State Legislative Committee Considers Death Penalty Moratorium in Oklahoma
Innocence
Oct 02, 2023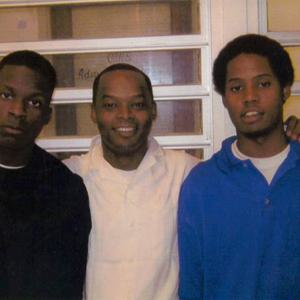 Supreme Court Denies Certiorari to Two Death-Sentenced Men with Credible Innocence Claims