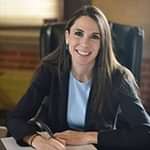 As Massachusetts formally exonerated the last person condemned for witchcraft in the colony, efforts are under way to clear the names of the 46 people wrongfully charged with witchcraft in neighboring Connecticut during the 17th century Puritan witch hunts.
329 years after she was wrongfully convicted and sentenced to death, the Massachusetts state senate amended the state's budget to include a provision to exonerate Elizabeth Johnson Jr., the last of the people convicted during the Salem Witch Trials of 1692 and 1693 to be legally vindicated of the false charges. The exoneration provision was included in the final state budget bill that passed both houses of the legislature and was signed into law by Governor Charlie Baker on July 28, 2022.
Johnson, who historians believe was intellectually disabled, confessed to witchcraft in 1693 and was sentenced to death. She later was granted a reprieve and lived to be 77 years old. Her case had largely been overlooked until Carrie LaPierre, an eighth-grade civics teacher at North Andover Middle School, took up her cause. LaPierre used Johnson's case to teach her students about historical research, how a bill becomes a law, and how to petition their representatives. "I'm excited and relieved," LaPierre told The New York Times, "but also disappointed I didn't get to talk to the kids about it," as they are on summer vacation. "It's been such a huge project."
"These students have set an incredible example of the power of advocacy and speaking up for others who don't have a voice," said State Senator Diana DiZoglio (pictured), who represents the area where Johnson lived, and introduced the exoneration legislation.
"While we've come a long way since the horrors of the Witch Trials, women today still all too often find their rights challenged and concerns dismissed," DiZoglio told the Massachusetts State House News Service. "There continue to be great injustices, with attacks on women and on the rights of marginalized populations. It was unacceptable then and remains unacceptable now that she and other women have been considered unworthy of the dignity and respect they deserve."
Though the Salem Witch Trials are often seen as an isolated instance of mass hysteria, Johnson's case mirrors some of the inequities still present in today's death penalty. She was likely intellectually disabled – her own grandfather called her "simplish at the best," and, according to Courthouse News, "Boston merchant Robert Calef, who opposed the witch prosecutions, described Johnson and fellow defendant Mary Post as 'two of the most senseless and ignorant creatures that can be found.'" She was politically powerless, not only as an unmarried woman, but also as a member of a disfavored family: at least 20 of her relatives were accused of witchcraft.
Why Johnson's case lingered is unclear, though two possible explanations have been offered. Johnson never married or had children, so she didn't have any direct descendants to work on clearing her name. She also shares a name with her mother, Elizabeth Johnson Sr., also wrongfully convicted as a witch but later exonerated, so there may have been administrative confusion.
Johnson's exoneration also sheds light on the movement to posthumously exonerate the eleven people wrongfully executed and at least 46 wrongfully charged with witchcraft in neighboring Connecticut between 1647 and 1697. Connecticut state law currently has no mechanism to issue posthumous pardons, but a group called the Connecticut Witch Trial Exoneration Project, which included descendants of people executed for witchcraft, is seeking to change that.
State Rep. Jane Garibay has indicated that she will sponsor a bill to authorize posthumous pardons and hopes, "if there is a path forward," that it will be enacted in the 2023 legislative session. In a July 15, 2022 editorial, The Hartford Courant said that "Connecticut has been a little slow to recognize its place in the history of injustice that brought about the hangings here." Creating a posthumous pardon process, the newspaper wrote, is "the right thing for Connecticut to do."
Johnson's case has "parallels today to people who don't look or sound like us or have characteristics that might make people value them as worthy and important," DiZoglio said. Despite its age, the case remains relevant because "we see folks targeted all the time for political purposes or agendas."
There have been numerous posthumous exonerations in recent years, most involving young Black defendants falsely accused of offenses against white victims. On August 31, 2021, Virginia Governor Ralph Northam posthumously pardoned the "Martinsville Seven," seven young Black men who were wrongfully executed in Virginia in 1951 on charges of raping a white woman. On June 13, 2022, a Pennsylvania court exonerated Alexander McClay Williams, a 16-year-old Black teen who was wrongfully executed in Pennsylvania in 1931 on charges that he had murdered a white woman. George Stinney, a 14-year-old Black boy, was wrongfully executed in South Carolina in 1944 for the murder of two young white girls. He was posthumously exonerated in 2014.
All ten defendants were sentenced to death by all-white juries after perfunctory trials. Stinney was the youngest person executed in the United States in the 20th century. Williams is the youngest person executed in Pennsylvania.
Sources
Thomas Harrison, Massachusetts grants abso­lu­tion to its last remain­ing witch, Courthouse News, July 28, 2022; William J. Kole, 329 years lat­er, last Salem ​'witch' exon­er­at­ed by Massachusetts law­mak­ers, Associated Press, May 26, 2022; Susannah Sudborough, Mass. Senate clears final victim's name from Salem Witch Trials, Boston​.com, May 26, 2022; Editorial: Connecticut ​'witch­es' of yore should be exon­er­at­ed, Hartford Courant, July 15, 2022; Vimal Patel, Last Conviction in Salem Witch Trials Is Cleared 329 Years Later, The New York Times, July 31, 2022