After years of seeking to execute Tennessee death-row prisoner Pervis Payne (pictured) for a double-murder he has long insisted he did not commit, the Shelby County District Attorney's office has conceded that Payne is ineligible for the death penalty.
In a motion filed in a Memphis trial court on November 18, 2021, the district attorney's office withdrew its request for a hearing to contest Payne's claim that his execution would violate the constitutional prohibition against cruel and unusual punishment because he is intellectually disabled. District Attorney Amy Weirich released a statement in connection with the motion saying her office would no longer contest Payne's ineligibility for the death penalty because a prosecution mental health expert who recently examined Payne "could not say that Payne's intellectual functioning is outside the range for intellectual disability."
A hearing on Payne's intellectual disability was scheduled to begin on December 13, 2021. He has been on death row since March 1988 on charges that he had raped and murdered Charisse Christopher in 1987, also stabbing to death her 2-year-old daughter, Lacie, and seriously wounding her 3-year-old son, Nicholas.
Payne's defense team welcomed the prosecution's action but remained steadfast in their efforts to obtain his freedom. "Our proof that Pervis is intellectually disabled is unassailable, and his death sentence is unconstitutional," said assistant federal defender Kelley Henry, Payne's lead counsel. "The state did the right thing today by not continuing on with needless litigation. … We however will not stop until we have uncovered the proof which will exonerate Pervis and release him from prison."
Weirich's concession of Payne's ineligibility for the death penalty comes after years of seeking to execute him without a hearing on the issue. The United States Supreme Court ruled in Atkins v. Virginia in 2002 that the death penalty was an unconstitutionally disproportionate punishment for individuals with intellectual disability. Payne repeatedly attempted to obtain judicial review of his intellectual disability claim, but Tennessee law provided no mechanism to raise the issue for prisoners whose death sentences had already been upheld on appeal before Atkins was decided.
In February 2020, the Tennessee Supreme Court granted state prosecutors' applications for execution dates for Payne and Byron Black, despite evidence that both men are intellectually disabled. The court stayed Black's execution in June 2020 on an unrelated claim that he had become mentally incompetent, and, citing COVID concerns, Governor Bill Lee on November 6, 2020 issued a temporary reprieve to Payne, who had been scheduled for execution on December 3, 2020.
While Payne's execution was pending, the Tennessee legislative black caucus announced plans to introduce a bill, inspired by Payne's case, that would create a procedural mechanism for death-row prisoners to present their intellectual disability claims in the Tennessee courts. The legislators introduced the bill on November 4, 2020 and both houses of the legislature passed it by overwhelming margins in April 2021. One day after Governor Lee signed the bill into law,
Payne's lawyers filed a petition in the Shelby County Criminal Court challenging his eligibility for the death penalty.
Instead of proceeding to a hearing on Payne's intellectual disability claims, Weirich decided to abandon the death penalty in his case and seek to have him resentenced to two consecutive life sentences. "We can't change the facts and we can't change the law," she said. "So today, after weighing the totality of circumstances, we have filed notice with the Criminal Court that the state is hereby withdrawing its request for a hearing on the issue of intellectual disability."
"Pervis was completely shocked," said Henry. "I'm not sure that it has really set in for him yet, but he was also very grateful to all of his supporters and his legal team and to his family. [His sister] Rolanda [Holman] and [Attorney] Kimkea [Harris] and I were on the phone together and each shared tears of joy."
Henry told the Death Penalty Information Center that Payne was not acquiescing to the county prosecutors' assertion that he should receive consecutive life sentences. Counsel intends to ask the court to impose concurrent life sentences for the murders. "The court will have to decide" the sentence, Henry said.
Henry said the defense would continue to work to exonerate Payne, who was convicted in a racially charged case tainted by prosecutorial misconduct. At trial, Shelby County prosecutors asserted, without evidence, that Payne was a young Black man on drugs who stabbed Christopher, a white woman, to death after she spurned his sexual advances. Payne, the son of a preacher, did not use drugs, and police refused his mother's request to conduct a blood test to prove he had no drugs in his system. DNA testing of evidence that had been withheld from the defense for decades found the presence of an unidentified male's DNA on the handle of the murder weapon. Despite a bloody crime in which the victims collectively were stabbed more than 80 times, Payne's DNA was not present on the handle of the weapon.
Sources
David Royer, DA: Pervis Payne's death penal­ty sen­tence removed, WREG News 3 Channel, November 18, 2021; Pervis Payne's death penal­ty sen­tence removed, DA says, Fox 13 Memphis, November 18, 2021; Katherine Burgess, Shelby County District Attorney aban­dons pur­suit of death penal­ty in Pervis Payne case, Memphis Commercial Appeal, November 18, 2021.
Read the Shelby County District Attorney's Notice of Withdrawal of Request for Hearing.
International
Jun 01, 2023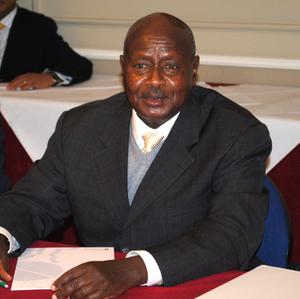 Uganda's Controversial ​
"

Anti-Homosexuality Act" Includes Possibility of Death Sentence
Victims' Families
May 30, 2023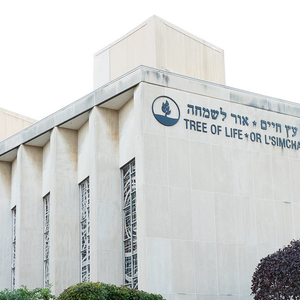 Victims' Families are Divided Over Death Penalty as Bowers Trial Begins