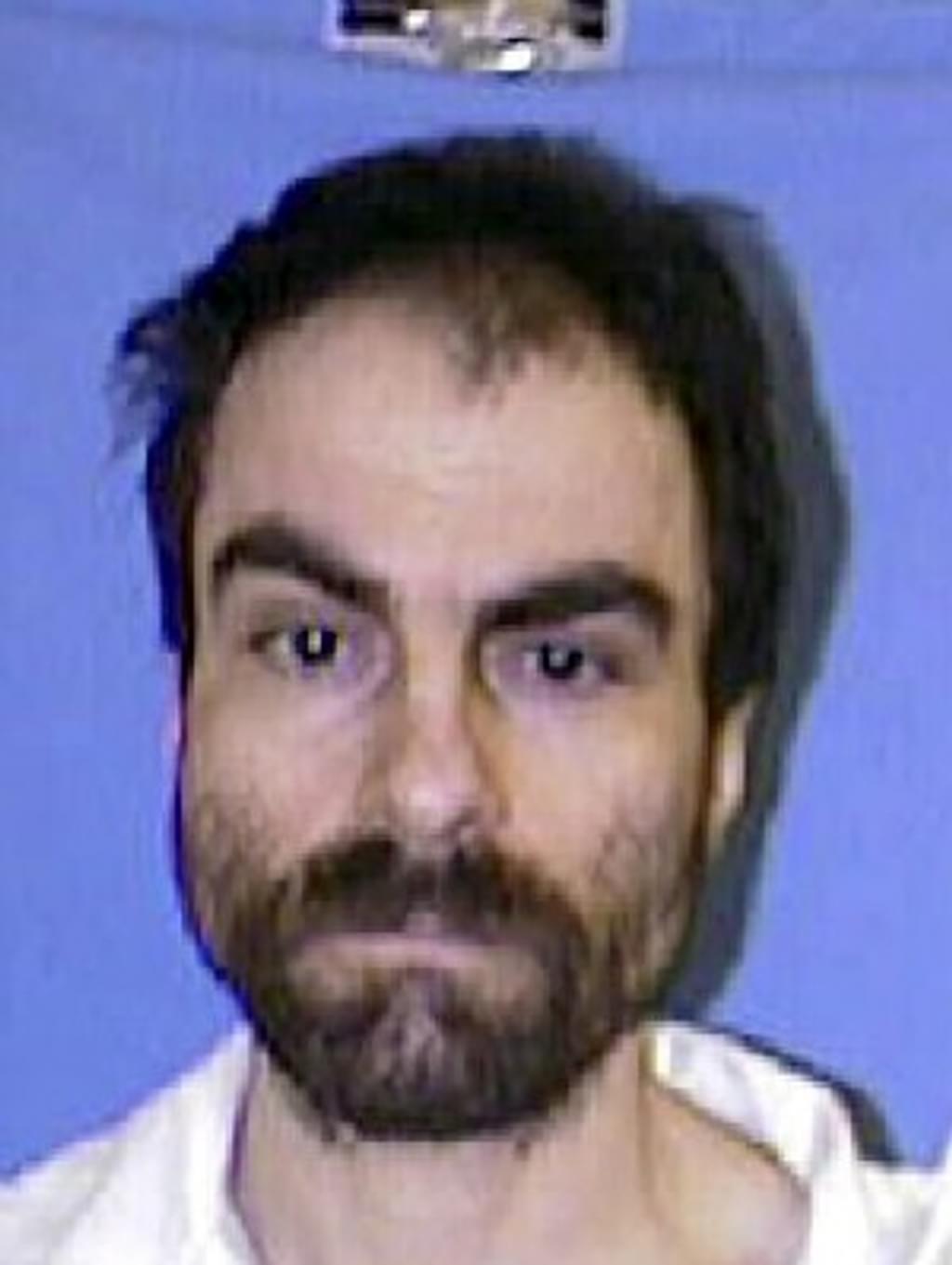 UPDATE: Execution stayed by Texas Court of Criminal Appeals (May 14). Steven Staley (pictured) is scheduled to be executed in Texas on May 16, despite the likelihood that he would be deemed incompetent for execution if he was not being forcibly medicated under court order. The U.S. Supreme Court has held that it is unconstitutional to execute an inmate who is mentally incompetent. In a non-death penalty context, the Court has also held that it is permissilble to forcibly medicate an inmate if if he is dangerous to himself or others, the treatment is medically appropriate and in his medical interest, and there is no less intrusive alternative. In this instance, the forced medication will likely lead to his death. Staley's lawyer, John Stickels, said, "The whole reason he's been medicated is to make him competent to be executed." Staley has a long history of paranoid schizophrenia and depression. On death row, he has given himself black eyes and self-inflicted lacerations. He has been found spreading feces and covered with urine. If Staley is executed, he will probably be the first inmate executed while being forcibly medicated for mental incompetency. In a similar case in Arkansas, the U.S. Court of Appeals for the 8th Circuit ruled that Charles Singleton could be forcibly medicated to make him sane enough for execution, but Singleton began taking his medication voluntarily several weeks before he was executed in 2004.
The Supreme Courts of Louisiana and South Carolina have ruled that drugging someone in order to render him competent to be executed would violate their state constitutions, but the U.S. Supreme Court has not ruled on the issue.
(E. Bazelon, "Texas Wants To Drug a Prisoner So They Can Kill Him," Slate.com, May 11, 2012; M. Graczyk, "Texas death row inmate's mental health questioned," Associated Press, May 13, 2012). See Mental Illness; listen to DPIC's podcast on mental illness.