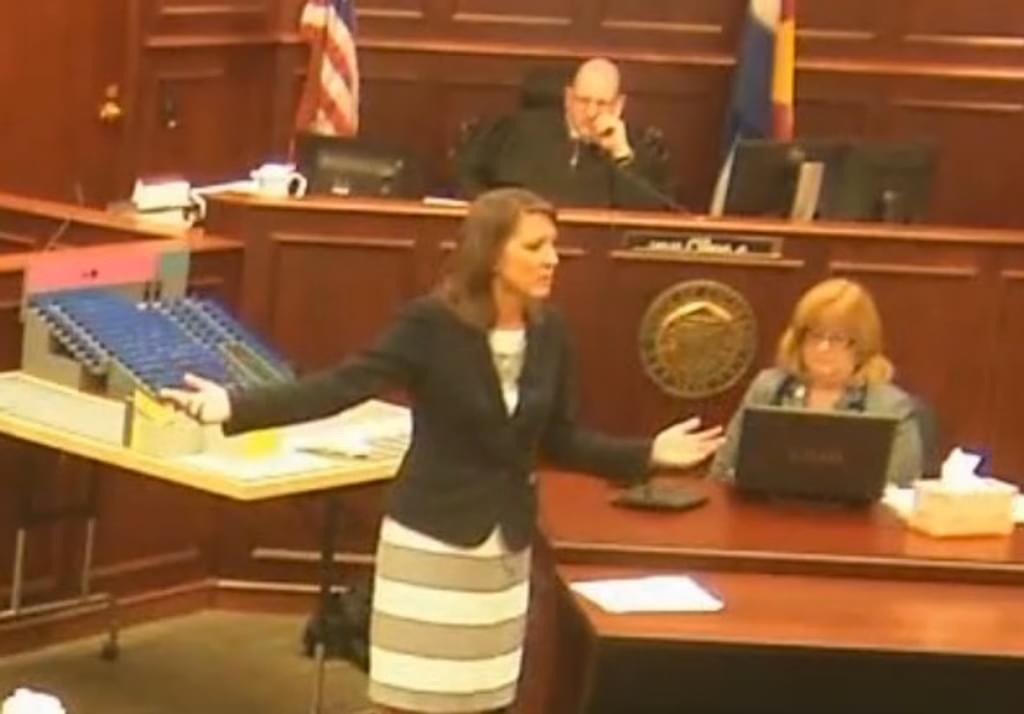 On August 7, a jury in Aurora, Colorado, sentenced James Holmes to life in prison without the possibility of parole for the 2012 movie theater shooting that killed 12 people and injured dozens more. The jury said they could not reach a unanimous decision on Holmes' sentence, an outcome that results in a sentence of life without parole.
After the trial, one juror said that the prosecution had not persuaded three of the jurors to impose a death sentence. The deliberations, she said, were very emotional, and at the time jurors agreed to stop deliberating, one juror was firmly committed to a life sentence, with two other holdouts still undecided. She said, "The issue of mental illness was everything for the one who did not want to impose the death penalty." [UPDATE: One of the jurors who voted for a life sentence says there was not a single holdout juror for life. Three voted for life, and the jury did not inquire further into the views of the other two after the indicated that her vote was firm.]
Holmes had also offered to plead guilty in exchange for a sentence of life without parole, which would have removed the need for the six-month trial that cost Colorado taxpayers more than $5 million. After that plea offer was rejected, Holmes pleaded not guity by reason of insanity. All of the mental health experts agreed that Holmes would not have committed the killing but for his mental illness, but disagreed on whether he could appreciate the criminality of his conduct. The jury rejected the insanity defense and convicted him of all charges. Holmes' sentence highlights both the rarity of death sentences in Colorado and racial and geographic inequities in its imposition.
Only three men, all of them black, are on death row in Colorado. All three are from Aurora, and were tried in a judicial district in which, according to a recent study, prosecutors are nearly 4 times more likely to seek death than in the rest of the state. Colorado's last execution was in 1997. Governor John Hickenlooper has imposed a moratorium on executions, citing concerns about accuracy and fairness in imposing the death penalty.
Sources
M. Berman, Aurora movie the­ater gun­man sen­tenced to life in prison with­out parole for killing 12 peo­ple dur­ing shoot­ing spree, The Washington Post, August 7, 2015; J. Ingold and J. Steffen, James Holmes sen­tenced to life in prison in the Aurora the­ater shoot­ing, The Denver Post, August 7, 2015; B. Knickerbocker, How James Holmes life in prison jury deci­sion reflects death penal­ty trends, Christian Science Monitor, Aug. 8, 2015; J. Steffen, Aurora the­ater shoot­ing juror breaks silence, says 3 vot­ed for life, The Denver Post, Oct. 3, 2015.
To view the penal­ty clos­ing argu­ments, click here.
Innocence
Sep 20, 2023
Glynn Simmons Exonerated
48

Years After He Was Sentenced to Death in Oklahoma
Arbitrariness
Sep 13, 2023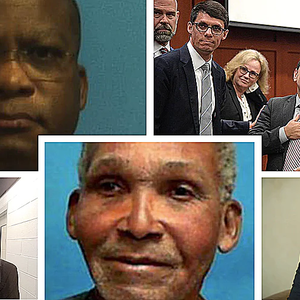 When Jurors Do Not Agree, Should a Death Sentence Be Imposed?