A Missouri capital defendant whose jury was the first in nine years to recommend the death penalty in the state is challenging the verdict as based solely on a nonexistent aggravating factor.
On April 1, 2022, a St. Charles County jury in Marvin D. Rice's capital resentencing trial recommended that he be sentenced to death for killing his ex-girlfriend, Annette Durham, during a dispute over custody of their child. In a Motion for new trial filed in the St. Charles County Circuit Court on April 14, 2022, Rice asked Circuit Judge Daniel Pelikan to set aside the jury's verdict and direct that he instead be resentenced to life in prison. The death sentence, his lawyers say, is predicated upon a second murder conviction in the case that was overturned and never readjudicated.
In 2017, a jury convicted Rice of first-degree murder for Durham's death and second-degree murder for killing her boyfriend, Steven W. Strotkamp. The jury then voted 11–1 to impose a life sentence. However, because the sentencing vote was not unanimous, Missouri's controversial "hung jury" sentencing provision allowed the trial court to independently evaluate the evidence and impose sentence, and Circuit Judge Kelly Wayne Parker sentenced Rice to death.
In a decision issued April 2, 2019, the Missouri Supreme Court overturned Rice's conviction for Strotkamp's death and reversed his death sentence. The appeals court held that Judge Parker had improperly refused to instruct the jury to consider whether Strotkamp's killing was the product of "sudden passion" and unconstitutionally denied Rice's objection to the prosecution's improper comments in the penalty phase on Rice's decision not to testify in the case.
At the time of the resentencing trial, Rice had not yet been retried on the charges related to Strotkamp's death and his innocence or degree of guilt has not yet been adjudicated. Nevertheless, the trial court denied Rice's motion to strike the aggravating circumstance that Durham's murder had been committed "while the defendant was engaged in commission of another unlawful homicide," which was the sole factor found by the jury that made Rice eligible for the death penalty. Because Rice has not been retried and could be acquitted or convicted of charges less than homicide, his lawyers argue that the evidence at trial was insufficient to prove beyond a reasonable doubt that Strotkamp's death was an "unlawful homicide."
The trial court is scheduled to conduct a hearing on Rice's motion on May 23, 2022.
No state in the United States authorizes a judge to override a jury's recommendation of a life sentence, and all three states that previously permitted the practice have ended it since 2016. Missouri law, however, considers a non-unanimous vote a nullity rather than a recommendation, entrusting the sentencing decision to a judge. In 2016, the Florida Supreme Court and the Delaware Supreme Court struck down provisions in their death-penalty laws that permitted judges to impose death sentences after one or more jurors voted for life. The Florida legislature then amended its death-penalty law to require a unanimous jury recommendation for death before the court may impose a death sentence. Alabama still permits judges to impose a death sentence if ten or more jurors have recommended death.
In Rice's previous appeal, his lawyers challenged the constitutionality of Missouri's hung jury statute arguing that it violates the U.S. Supreme Court's 2016 ruling in Hurst v. Florida that "[t]he Sixth Amendment requires a jury, not a judge, to find each fact necessary to impose a sentence of death." Because the court overturned his death sentence on other grounds, it did not address that issue.
The motion also argues that Rice, who the defense says suffered from "severe depression" at the time of the incident, was denied a fair sentencing trial because key witnesses were no longer available to provide live testimony to the jury in 2022. One witness, Rice's lawyer said, died shortly after the first trial, and Rice's children, who previously "testified to [their] father's struggles with mental illness" were unavailable because of "the psychological stress of testifying at trial." Rice's daughter, the motion said, was "in an in-patient psychiatric facility and did not testify at the second trial due to the emotional stress."
Sources
Joel Currier, St. Charles County jury rec­om­mends death sen­tence for Missouri sher­if­f's deputy, St. Louis Post-Dispatch, April 4, 2022; Jury rec­om­mends death sen­tence for Rice, Salem News, April 5, 2022; Joel Currier, Former Missouri sher­if­f's deputy con­vict­ed in two homi­cides to be resen­tenced in St. Charles, St. Louis Post-Dispatch, March 24, 2022.
Read Marvin Rice's Motion for new tri­al.
International
May 23, 2023

The Lancet Editorial: Physician Involvement in Executions Violates Medical Ethics
Human Rights
May 19, 2023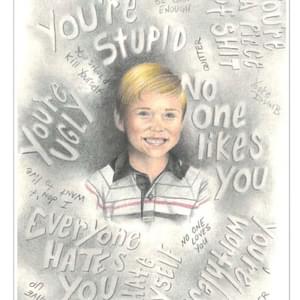 Missouri Clemency Petition Highlights Prisoner's Extraordinary Artwork