A St. Charles County trial judge has sentenced a Missouri man to death two months after 11 of the 12 jurors in his case had voted to spare his life.
On October 6, 2017, Judge Kelly Wayne Parker disregarded the near-unanimous vote of the jury on August 13 and imposed the death penalty upon former Dent County deputy sheriff and state correctional officer Marvin Rice (pictured) for murdering his ex-girlfriend, Annette Durham, during a custody dispute over their son. The judge also sentenced Rice to life for killing Durham's boyfriend, Steven Strotkamp, formally imposing the sentence unanimously agreed to by jurors when they convicted him of second-degree murder for that killing.
No state in the United States authorizes a judge to override a jury's recommendation of a life sentence and the three states that had permitted the practice have ended it in the past two years. In April 2017, Alabama repealed the portion of its death-penalty statute that permitted judicial override of a jury's life recommendation. In March 2016, the Florida legislature repealed the judicial override provisions of its death-penalty statute. Shortly thereafter, in August 2016, the Delaware Supreme Court invalidated its death penalty statute, including its judicial override provisions. The Court ruled that judicial imposition of a death sentence after any juror voted for life violated the Sixth Amendment. Then in October 2016, the Florida Supreme Court held that judicial death sentences following a non-unanimous jury vote for death violated both the Sixth Amendment and the Florida constitution.
Missouri law authorizes judicial sentencing in a capital case when the jury is "unable to decide or agree upon the punishment." In those circumstances, it declares that there is a hung jury, and the judge becomes the trier responsible for finding and weighing aggravating and mitigating evidence and pronouncing sentence. However, granting independent factfinding powers to a capital sentencing judge is itself constitutionally problematic: in January 2016, the U.S. Supreme Court ruled in Hurst v. Florida that "[t]he Sixth Amendment requires a jury, not a judge, to find each fact necessary to impose a sentence of death."
At trial, Rice's lawyer, Charles Hoskins told jurors that Rice had "snapped" when Durham told him "You're never seeing [your son] again, and neither is your family." Mental-health evidence that Rice had a pituitary tumor at the time of the murder and was taking 17 medications that affected his impulse control and made him paranoid convinced all but one juror to vote in favor of a life sentence. Prosecutors argued that jurors had already found one aggravating factor that made Rice eligible for the death penalty, and had not unanimously decided that mitigating evidence outweighed that aggravating circumstance.
No jury has sentenced anyone to death in Missouri since 2013.

Arbitrariness
Jul 28, 2023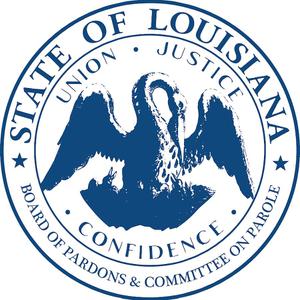 Louisiana Pardon Board Declines to Consider
56

Death Row Clemency Petitions Without Merits Review