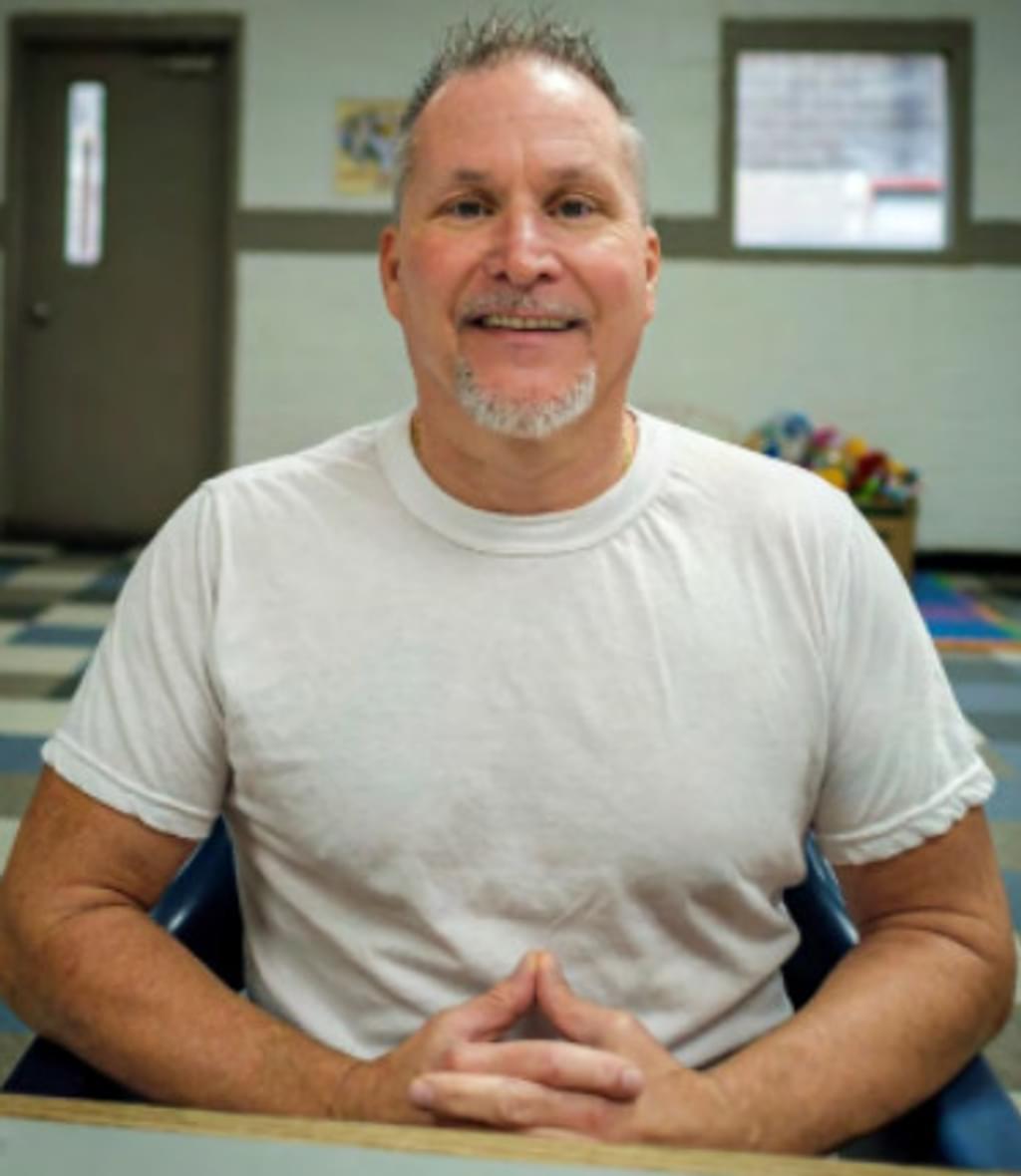 Carman Deck (pictured) has been sentenced to death three times. Each of those death sentences were overturned — once by the U.S. Supreme Court — as a result of prejudicial constitutional violations in his trials. Nonetheless, he faces execution in Missouri on May 3, 2022 because a procedural technicality overturned his third grant of relief, blocking him from presenting his claim that critical mitigating evidence calling for a sentence less than death had become unavailable due to the long delays between his first, second, and third trials.
On April 1, 2022, Deck's lawyers filed a petition for writ of certiorari in the U.S. Supreme Court seeking review of his case. On April 12, 2022, he filed an application to stay his execution to permit that review to take place. Both issues are fully briefed and, as of April 29, remained pending before the Court. The stay application asserts that the constitutional right to a speedy trial applies to the penalty phase of capital trial. It argues that "[a] state should not be allowed to repeatedly attempt to obtain a death sentence, bungle the process, and then claim victory when no one is left to show up for the defendant at the mitigation phase." Deck's petition seeking review of his case calls the situation "an egregious example of what happens when the state repeatedly violates the rights of a capital defendant. The state's earlier failures directly prevented Mr. Deck from presenting a compelling mitigation case at his third resentencing."
Deck was convicted and first sentenced to death in Missouri in 1998. The Missouri Supreme Court overturned his death sentence in 2002, finding that his trial lawyer had submitted a prejudicially deficient jury instruction on mitigating evidence. The instructions failed to explain to the jury what evidence it could consider as grounds to spare Deck's life and failed to inform jurors that they did not need to unanimously agree that a mitigating circumstance was present before they could individually take that evidence into consideration in their sentencing decision.
The United States Supreme Court overturned Deck's second death sentence, imposed in 2003, finding that the trial court had violated his right to due process by requiring him to appear before the jury shackled with leg irons, handcuffs, and a belly chain. In his opinion for the Court, which received the support of seven justices, Justice Stephen Breyer wrote: "The appearance of the offender during the penalty phase in shackles … almost inevitably implies to a jury, as a matter of common sense, that court authorities consider the offender a danger to the community …. And it thereby inevitably undermines the jury's ability to weigh accurately all relevant considerations—considerations that are often unquantifiable and elusive—when it determines whether a defendant deserves death."
Deck was resentenced to death for a third time in a sentencing hearing in November 2008. In the two intervening decades since his first trial, a number of important mitigation witnesses had died or could no longer be located. That death sentence was overturned by the U.S. District Court for the Eastern District of Missouri in April 2017. In her opinion granting relief, Judge Catherine Perry wrote that because of the long delays between Deck's first, second, and third trials, "substantial" mitigating evidence that had been available in his first and second trials was no longer available to the defense. The result, Judge Perry said, was a third death-sentencing proceeding that was "fundamentally unfair." "Deck's inability to present mitigation evidence," she wrote, "prevented the jury from adequately considering compassionate or mitigating factors that might have warranted mercy."
On appeal, a three-judge panel of the U.S. Court of Appeals for the Eighth Circuit reversed Perry's ruling on a technicality, holding that Deck's claim was procedurally defaulted because his post-conviction lawyer had failed to raise the issue in state court. It further ruled that because the law on the issue had not been settled at the time of Deck's resentencing, post-conviction counsel's failure to raise the issue was not ineffective and Deck therefore could not establish grounds to excuse the procedural default.
Advocates in Missouri have pushed for Governor Mike Parson to grant clemency to Deck. "I would want [Governor Parson] to know that there are constitutional implications in moving forward with the death sentence in this case, and moving forward with the death penalty in Missouri in general," said Luz Maria Henriquez, the executive director for ACLU Missouri.
"This punitive, premeditated decision on death is not in line with our faith," said Nimrod Chapel, Jr., the board chair for Missourians for Alternatives to the Death Penalty. "It doesn't meet our moral core. And when we look at it legally, it doesn't make sense." Republican and Democratic legislators spoke at a rally urging clemency for Deck, calling the death penalty a bipartisan issue.
Sources
Jim Salter, Execution set for man whose sen­tence was over­turned 3 times, Associated Press, February 2, 2022; Michael Adkison, Missouri advo­cates call on Governor to grant clemen­cy to death row inmate, KRCG CBS13, April 26, 2022; Taylor Tiamoyo Harris, Execution date set for man con­vict­ed in De Soto couple's killing, St. Louis Post-Dispatch, February 1, 2022; Court sets Carman Deck's exe­cu­tion date for May 3, Daily Journal Online, March 13, 2022; MADP 2022 Lobby Day and Petition Drop for Carman Deck, Missourians for Alternatives to the Death Penalty, April 27, 2022. Read the REPLY BRIEF IN SUPPORT OF STAY OF EXECUTION filed by Deck's lawyers. Read the Petition for a Writ of Certiorari.
Photo cour­tesy of Jeremy Weis.
Missouri
Sep 13, 2023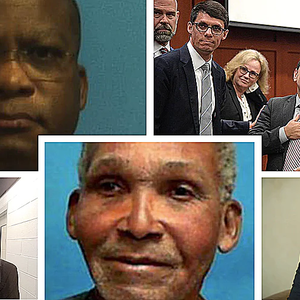 When Jurors Do Not Agree, Should a Death Sentence Be Imposed?