The Missouri Supreme Court may soon rule on the constitutionality of the state's practice of having the trial judge determine whether a capital defendant should live or die if the sentencing jury is unable to reach a unanimous verdict. Death-row prisoner Marvin Rice (pictured) was sentenced to death by the trial judge in August 2017, even though 11 of the 12 jurors in his case voted for a life sentence. His appeal, which the state court heard on January 23, 2019, argues that the portion of Missouri's death-penalty statute that gives the trial judge exclusive sentencing authority in the event of a hung sentencing jury violates his "constitutionally protected rights to due process, a trial by jury, and to a unanimous jury verdict."
At the time of the offense, Rice – a former deputy sheriff and disabled Army veteran – was suffering from a major depressive disorder that had been worsened by the effects of a pituitary gland tumor. Court documents indicated that he had been diagnosed with 12 various medical and psychiatric conditions for which he had been taking 17 different medications. Eleven jurors were persuaded by this and other mitigating evidence that Rice's life should be spared, but a single hold-out juror for death hung the jury. Trial judge Kelly Wayne Parker then disregarded the jury's vote and sentenced Rice to death.
Rice's appeal also challenges the constitutionality of Missouri's capital punishment statute on the grounds that virtually any homicide now qualifies as a capital offense. This, he argues, violates the constitutional requirement that the death penalty be limited to a narrow class of the worst-of-the-worst killings. He also seeks a new trial based upon police and prosecutorial misconduct in his case. Police, he says, unconstitutionally continued to interrogate him while he was hospitalized for gunshot wounds sustained during his arrest, even after he had said he did not want to answer their questions. He also argues that the prosecutor repeatedly violated his constitutional right to remain silent, improperly commenting on both his decision not to testify at trial and his refusal to answer police questions after having been given his Miranda warnings. Rice's lawyer, Craig Johnston told the state justices: "This court has repeatedly held that where an objection is made and overruled as happened here, a direct reference to the defendant's failure to testify will invariably result in a new trial."
Only Missouri and Indiana allow a judge to impose a death sentence following a jury deadlock in the sentencing phase of a capital trial. Alabama also allows a judge to impose a death sentence following a non-unanimous jury sentencing vote, but only if at least ten jurors vote for death. No jury in Missouri has imposed a death sentence since 2013, but judges sentenced Rice and Craig Wood to death after juries could not reach a unanimous sentencing decision. Wood was sentenced to death in 2018 after his jury voted 10-2 for a death sentence. The U.S. Supreme Court has not addressed the constitutionality of Missouri's hung jury sentencing practice. However, in 2016, the Court struck down Florida's death sentencing statute saying its provision requiring the judge, rather than a jury, to find facts necessary to impose a death sentence violated the Sixth Amendment right to a jury trial.
(Lexi Churchill, Missouri Supreme Court case could challenge death penalty law, St. Louis Post-Dispatch, January 23, 2019; Jason Taylor, Missouri Supreme Court to consider capital punishment case and whether state's death penalty is unconstitutional, Missouri.net, January 22, 2019; Joseph C. Welling, Guest column: Missouri's death penalty jury deadlock provision is unconstitutional, St. Louis Post-Dispatch, January 16, 2019.) See Sentencing and Arbitrariness.
Human Rights
May 24, 2023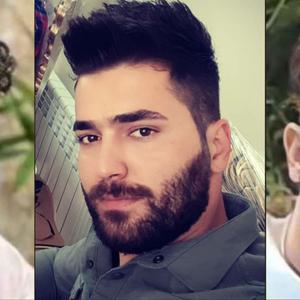 Iran Continues Aggressive Use of Death Penalty Despite International Condemnation