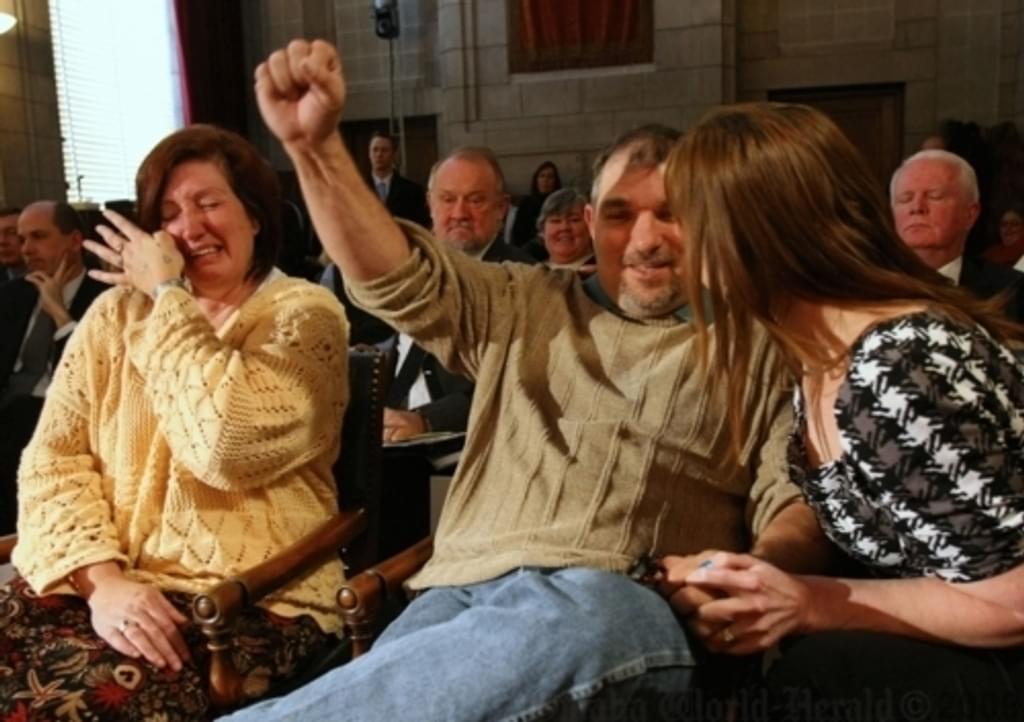 A federal court jury has awarded six Nebraska exonerees (pictured, at their exoneration) $28 million in damages for official misconduct that led to their wrongful convictions in the 1985 rape and murder of Helen Wilson.
The "Beatrice Six," as the group came to be known, were falsely accused of the killing and threatened with the death penalty. Five of the defendants—James Dean, Kathy Gonzalez, Debra Shelden, Ada JoAnn Taylor, and Tom Winslow—agreed to plea bargains or pled no contest to avoid possible death sentences. The sixth—Joseph E. White—demanded a jury trial, and was convicted. All six were exonerated by DNA evidence tested in 2008.
On July 6, the jury found that the Gage County, Nebraska Sheriff's Office had been reckless in its investigation and had fabricated evidence. The $28 million damages award exceeds the entire annual budget of Gage County by $1 million, and the county does not have an insurance policy to cover court judgments resulting from law enforcement misconduct.
At a press conference on July 8, Randall Rintour, the Gage County prosecutor who reopened the Beatrice Six case in 2008, said the case had changed his views on the death penalty. "It happened right here in our backyard. We can't say it's not possible to make a mistake because we did, we made a huge one," he said. "Our ability to execute all the … murderers we can is not worth the death of one innocent individual at the hands of the state."
State Sen. Burke Harr, a former Douglas County deputy prosecutor, joined Rintour in urging Nebraskans to retain the state's repeal of the death penalty, which is the subject of a November referendum. Sen. Harr, one of 30 legislators who voted in favor of repeal, said, "The death penalty is just that, it's forever. There's no coming back."

Sources
Joe Duggan, Beatrice Six win mil­lions in civ­il rights claims, but ​'no amount of mon­ey' will replace years lost, one fam­i­ly says, Omaha World-Herald, July 8, 2016; Joe Duggan, Ex-pros­e­cu­tor oppos­es death penal­ty after ​'huge' mis­take in Beatrice Six case, Omaha World-Herald, July 9, 2016.
Innocence
Sep 20, 2023
Glynn Simmons Exonerated
48

Years After He Was Sentenced to Death in Oklahoma
Arbitrariness
Sep 13, 2023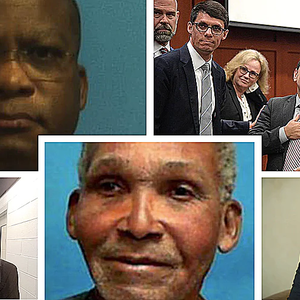 When Jurors Do Not Agree, Should a Death Sentence Be Imposed?