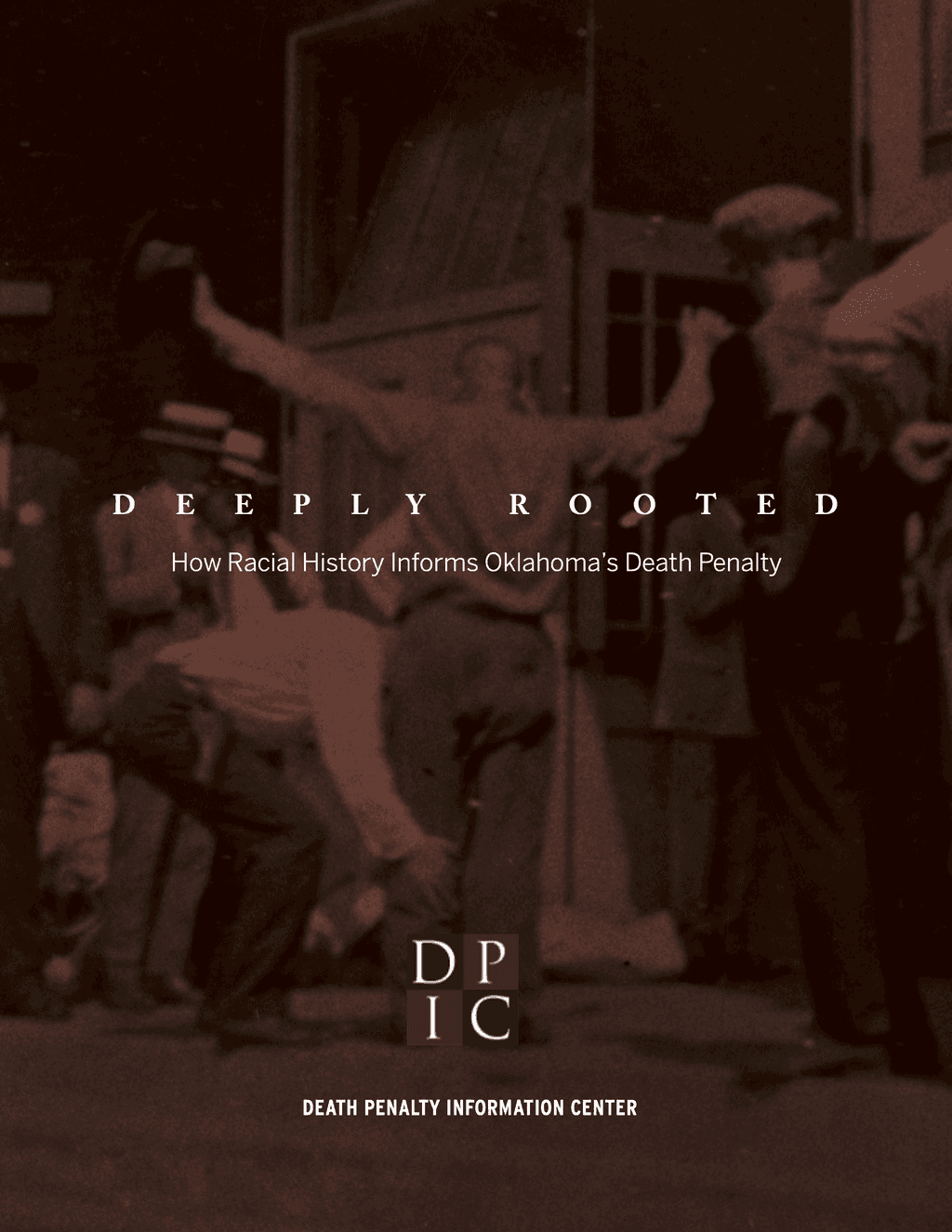 In the October 2022 episode of Discussions with DPIC, Death Penalty Information Center Deputy Director Ngozi Ndulue and Data Storyteller Tiana Herring discuss DPIC's 2022 report Deeply Rooted: How Racial History Informs Oklahoma's Death Penalty. The report looks at the racial history, present, and future of Oklahoma's death penalty. Ndulue and Herring explore Oklahoma's unique history, the key findings of the report, its relationship to DPIC's earlier work, and lessons from Oklahoma's experience that are applicable nationwide.
Herring, the lead author of Deeply Rooted, explains how it was inspired by DPIC's 2020 report Enduring Injustice: The Persistence of Racial Discrimination in the U.S. Death Penalty, authored by Ndulue. The report examines how "Oklahoma's death penalty system is, in many ways, a product of its long and troubled history with communities of color." Herring notes that the effect the race of victim has on death sentencing is one example of the persistence of racial discrimination in Oklahoma: "We found in our report that, in cases with victims of a single race, there were 19 Black defendants who had been executed for the murder of white victims, while only two white defendants had been executed for the murder of Black victims…. [T]his trend suggests a preferential valuing of white victims that's really reminiscent of what we see when reviewing cases from the heydays of lynchings."
The decision to highlight Oklahoma was intentional given recent developments in the state. In July 2022, the Oklahoma Court of Criminal Appeals scheduled 25 executions between August 2022 and December 2024. Oklahoma has also been the subject of multiple investigations, all of which point to systemic problems with the state's use of the death penalty. Ndulue explains that "it seems like Oklahoma is at a crossroads. It can continue to be the national outlier that it has been … or it can take a more deliberative look. So, we thought that it was important to actually shine that spotlight on Oklahoma."
Many issues with Oklahoma's death penalty system mirror national problems, including racial disparities in death sentencing and geographic arbitrariness. Oklahoma County and Tulsa County are death penalty outliers in the state; no county outside of Texas has executed more people than these jurisdictions. The prolific use of the death penalty in these counties has resulted in half of death sentences in these counties being reversed or resulting in commutation or exoneration. Recognizing Oklahoma and Tulsa counties' roles in death penalty trends in the state is one of Herring's key takeaways from the report.
The report also explores Oklahoma's particular history with Native Americans and the death penalty. After the Trail of Tears brought a large Native American population to Oklahoma, most of the state's 19th Century executions were of Native Americans. "Even today, Native Americans are uniquely affected by the death penalty in Oklahoma. Oklahoma has imposed the most death sentences on Native American defendants in the states, and is also responsible for a third of all executions of Native Americans since 1976," Herring explains.
Ndulue suggests the myriad of problems with Oklahoma's death penalty challenge the reliability of the death penalty: "issues around the number of exonerations that have happened, the disparities in the race of those exonerated and the reasons for exoneration, and just the general questions about how many cases have unread muddied prosecutorial misconduct, really put into question the reliability of the death penalty and its administration in these counties and in Oklahoma in general." Ndulue says other states evaluating their death penalty system can learn from Oklahoma by assessing "what the ties are to racial bias in the legal system, what potential remedies are, and whether the use of the death penalty in outlier counties is raising concerns about the overall use of the death penalty in that state."
Innocence
Sep 20, 2023
Glynn Simmons Exonerated
48

Years After He Was Sentenced to Death in Oklahoma
Arbitrariness
Sep 13, 2023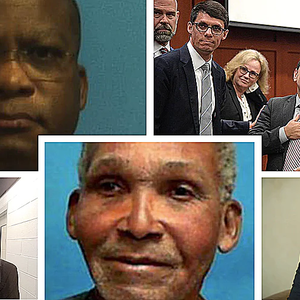 When Jurors Do Not Agree, Should a Death Sentence Be Imposed?