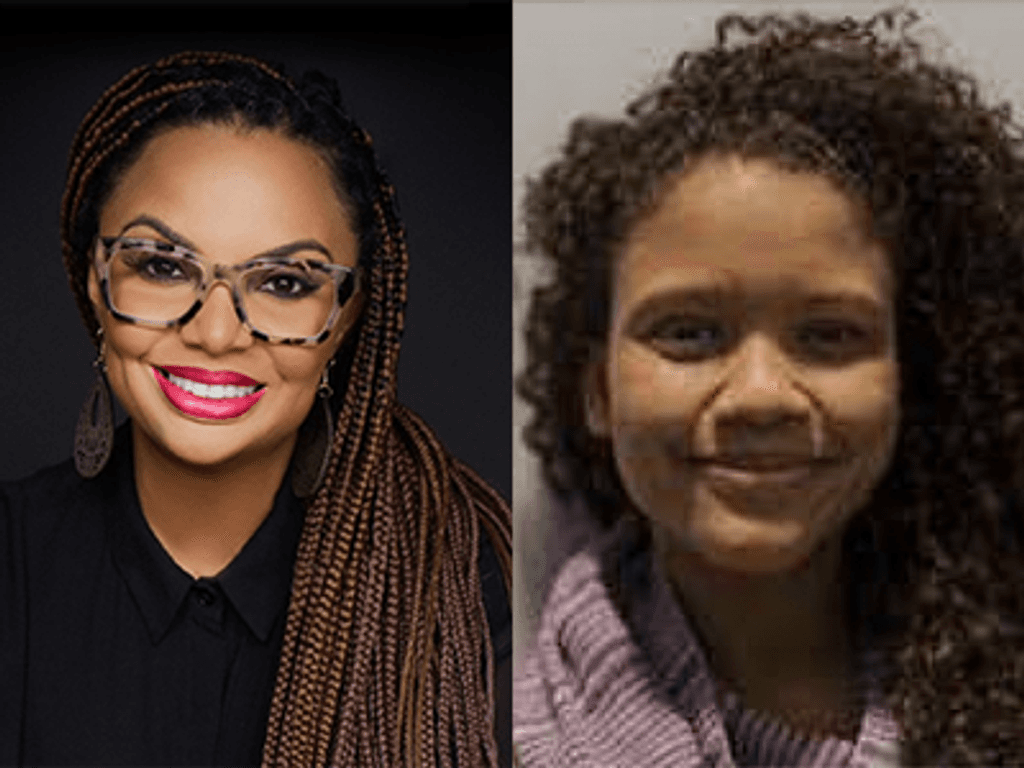 In the February 2022 episode of Discussions with DPIC, federal public defender, Amanda Bass (pictured, right), and Justice for Julius advocate Cece Jones-Davis (pictured, left) speak with Death Penalty Information Center Managing Director Anne Holsinger about the questionable conviction and near execution of former Oklahoma death-row prisoner, Julius Jones. They discuss how incompetent representation and prosecutorial misconduct sent Jones to death row in Oklahoma County, how advocacy on his innocence and about racial bias in his case led to the commutation of his death sentence four hours before it was to be carried out, and what comes next in the continuing efforts to set Jones free.
Bass is a supervisory assistant federal public defender in the Capital Habeas Unit of the Federal Public Defender for the District of Arizona. She has been part of Jones' Oklahoma legal team since 2016. Jones-Davis is an ordained minister and an advocate for criminal legal reform. Jones-Davis, who is no relation to Julius Jones, is the founder and director of the #JusticeforJulius coalition, which led efforts to educate the public about Jones' case and obtained more than 6.5 million signatures on a petition calling for clemency.
Jones-Davis and Bass describe how Jones, his family, and his supporters felt when Governor Stitt spared Jones' life but rejected the pardons board's recommendation that he be resentenced to life with the possibility of parole. "We had fought so hard to bring the issues in Julius' case … to public awareness," Jones-Davis said. "For [Governor Stitt] not to take their recommendation, not just once, but twice, … that was so disheartening." Bass, who was with Jones helping him prepare his last message to his family and his supporters, had similarly mixed feelings. "For me," she said, "I felt relief that we wouldn't be watching Julius die that day" but disappointment that the governor would deny an innocent man an opportunity to secure his freedom.
Jones-Davis and Bass believe that, without the worldwide attention to Jones' case, he likely would have been executed. They find that thought sobering because, as Bass says, "there are so many Julius Joneses in the system … [who] don't have the spotlight or the visibility" that Jones' case received.
Why Julius Jones' Case Attracted International Attention
A confluence of factors contributed to the global interest in Jones' case, starting with his powerful claim of innocence and the racially charged nature of the murder and the legal proceedings. Jones, who is Black, was 19 years old when he was charged with killing a prominent white businessman. He was saddled with inexperienced lawyers in a case immediately racialized by District Attorney "Cowboy Bob" Macy, who, in his 21-year-tenure as Oklahoma County District Attorney, sent 54 people to death row. "So, at the very get-go, [Julius] didn't stand much of a chance," Bass said.
Jones' lawyers failed to investigate and present available alibi evidence and significant flaws in the prosecution's case. Jones' family could have testified that he was at home with them playing monopoly at the time of the murder. A statement from the victim's sister described the shooter as having a half-inch of hair sticking out from underneath a stocking cap. But, Bass says, "[a]t the time, Julius' hair was shaved. A photograph of him that that his jury never saw would have established that he didn't fit that eyewitness description."
The jury also never learned that Jones' co-defendant, Chris Jordan, fit the description, and prosecutors did not disclose that Jordan received a 15-year sentence for implicating Jones. Bass said witnesses were also available who could have testified that Jordan had admitted to the shooting. During the trial, a white male juror reportedly used a racial slur to describe Jones and, even before deliberation began, told another juror he believed they should take Jones out and shoot him behind the jail.
Jones-Davis attributes the mass public support for Jones in large part to The Last Defense, a documentary produced by Oscar- and Emmy-winning actress Viola Davis that aired on ABC. The documentary, Jones-Davis says, explained Jones' story simply, in a way that resonated with her and so many others. "And I think really, further, what really caught the hearts of people was, you know, this could happen to anybody," she said. "Julius was a bright, young man with a promising future from a 'good family.' And if this could happen to the Jones family, then this could happen to so, so many people."
After the documentary aired, the petition drive to spare Jones' life caught fire. Celebrities from the rapper Common to reality television personality Kim Kardashian West and athletes with Oklahoma connections, including NFL quarterbacks Baker Mayfield and Dak Prescott and NBA stars Blake Griffin, Russell Westbrook, and Trae Young, also spoke out against the execution. After two recommendations for clemency and a pending trial on the constitutionality of Oklahoma's execution process produced no response from Governor Stitt, representatives of the European Union and nearly a dozen European countries publicly urged Stitt to commute Jones' sentence. More than 1,800 students at 13 Oklahoma City Public Schools participated in a walkout on November 17 in protest of the impending execution date.
Stitt commuted Jones' sentence four hours before he was scheduled to be executed, but conditioned the grant of clemency on a requirement that Jones "shall never again be eligible to apply for, be considered for, or receive any additional commutation, pardon, or parole."
Looking Forward
Although Bass said Stitt's grant of clemency "was historic in many ways," she added that including conditions on Jones' ability to pursue clemency in the future is "unprecedented." "Because it is so novel," she said, the defense team is "still reviewing that order and thinking through what options may lie ahead for Julius." Saying the legal "fight for Julius isn't over," Bass added that "there are a lot of Julius Joneses in the system … facing execution [because of] inadequate representation, prosecutorial misconduct, because of their poverty, their race, junk forensics …."
For Jones-Davis, it is important to remember "that this fight isn't over, that Julius is still suffering, that an innocent man is still incarcerated in Oklahoma. And he's going to still need our support, his family is going to need our support. … What comes out of this for me," she said, is that "we need to abolish the death penalty in Oklahoma and everywhere else where it exists, because we have proven over and over again — and I think Julius' story highlights this better than anybody that I know — that we cannot trust ourselves, as a society, as a system, to end people's lives."
Jones' case "has been definitely the hardest thing I've been involved with in my life," Jones-Davis said. There have been moments, she said, in which "I wish I didn't know some things. I just wish I didn't know how evil this system is. Sometimes it's extremely daunting. And what I realize is that there are so many Juliuses in the world, in this country, that need advocacy, that needs somebody to hold on to them and not let them go."
But through advocacy, Jones-Davis said she has also learned that "people really are stronger than systems." The protestors who slept outside the governor's office, the community leaders who worked tirelessly, the legislators who threw their weight into the fight, the media that gave Jones' case a platform — all these actors came together in a magnificent way, Jones-Davis said.
"People are incredible," she said. "And, you know, I have learned just how powerful and important mobilizing people is to do the work of justice."
Human Rights
May 24, 2023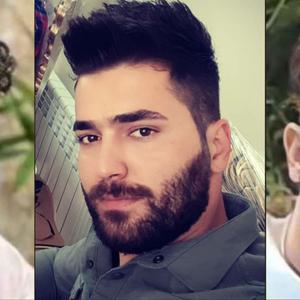 Iran Continues Aggressive Use of Death Penalty Despite International Condemnation