According to a Bureau of Justice Statistics study released September 6, more than half of all prison and jail inmates, including 56% of state prisoners, 45% of federal prisoners, and 64% of local jail inmates have mental health problems. The study was based on reporting of symptoms by inmates rather than through medical diagnosis. Among state prisoners with mental problems, 43% had symptoms of mania, 23% had major depression, and 15% had psychotic disorders. Having mental health problems was closely correlated with violence and past criminal activity.
Other significant findings regarding those prisoners with mental problems included:
74% of those in state prison were dependent on or abusing drugs or alcohol in the year before their admission
13% of those in state prison were homeless in the year before their incarceration
27% of those in state prison reported past physical or sexual abuse.
("Mental Health Problems of Prison and Jail Inmates," (NCJ-213600), Sept. 2006; BJS Press Release, Sept. 6, 2006). See Mental Illness. The American Psychiatric Association, the American Psychological Association and the American Bar Association have called for exempting those with severe mental illness from the death penalty.
Human Rights
May 24, 2023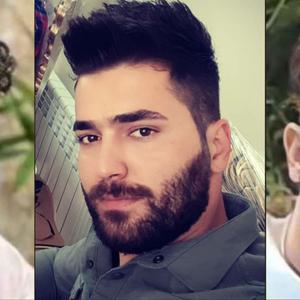 Iran Continues Aggressive Use of Death Penalty Despite International Condemnation