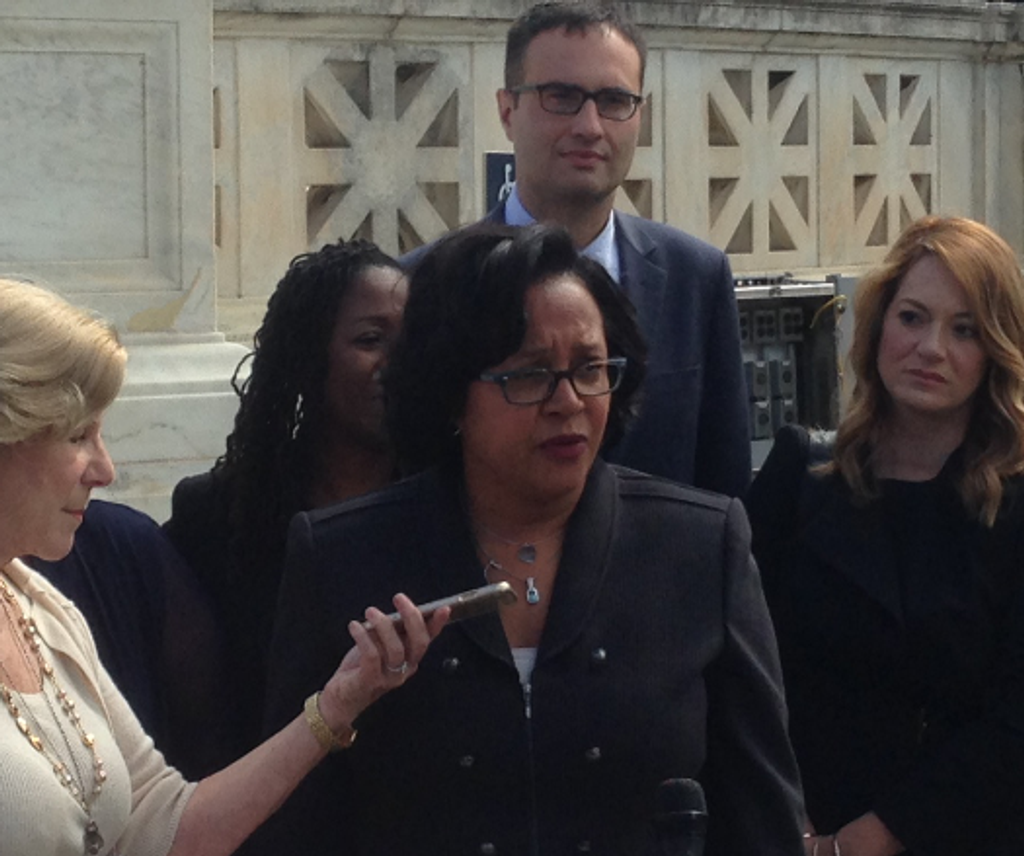 In DPIC's latest podcast, NAACP Legal Defense and Educational Fund Litigation Director Christina Swarns (pictured, center, outside the U.S. Supreme Court following the argument in Buck v. Davis) discusses the issues of race, future dangerousness, and ineffective representation presented in the landmark case. She calls the case—in which a Texas trial lawyer who represented 21 clients sent to death row presented an expert witness who testified that his own client was more likely to commit future acts of violence because he is black—"astonishing" and "a complete failure, literally, of all aspects of the criminal justice system." Swarns argued in the Supreme Court on behalf of Texas death-row prisoner Duane Buck, one of seven death-row prisoners whose trials were tainted by the racist testimony of Texas psychologist Dr. Walter Quijano, who testified that Buck presented a greater risk of future dangerousness because he is black. The Texas Attorney General's office conceded the impropriety of the testimony and agreed to new sentencing hearings in the other cases, but when a new attorney general was elected, opposed relief for Buck. In Texas, a jury must find that a defendant is a future danger to society as a prerequisite to imposing the death penalty, and the prosecutor seized on Dr. Quijano's testimony as a reason to sentence Buck to die. On February 22, 2017, nearly 20 years after his trial and after all state and federal courts to have considered his case had denied relief, the Supreme Court overturned Buck's death sentence. In a conversation with DPIC Executive Director Robert Dunham, Swarns explains how Buck's case made its way to the Supreme Court, and how racial bias and the concept of future dangerousness are inextricably linked. Texas had argued that Quijano's testimony, while improper, was harmless because his and the prosecutor's comments on race were very short. Swarns, however, explains that "[t]he race-as-dangerousness link is so pernicious and so ingrained in history and culture and the death penalty in this country, that … the explicit introduction of that evidence by a defense expert can only be deeply prejudicial … no matter how many lines of transcript space it occupies." Chief Justice John Roberts, writing the Court's majority opinion, agreed, stating, "When a jury hears expert testimony that expressly makes a defendant's race directly pertinent on the question of life or death, the impact of that evidence cannot be measured simply by how much air time it received at trial or how many pages it occupies in the record. Some toxins can be deadly in small doses." Later in the discussion, Swarns places the Buck case in the broader context of the historically racially discriminatory application of the death penalty in the U.S. "This is a story as old as the death penalty itself," she says. "There has never been a time, there has never been a place in the administration of the death penalty where there isn't a race effect. Period. Hard stop."
(Discussions with DPIC, "The Duane Buck Case: Race, Future Dangerousness, and the Death Penalty," posted June 28, 2017.) See Race, U.S. Supreme Court, and Podcasts.
Innocence
Sep 20, 2023
Glynn Simmons Exonerated
48

Years After He Was Sentenced to Death in Oklahoma
Arbitrariness
Sep 13, 2023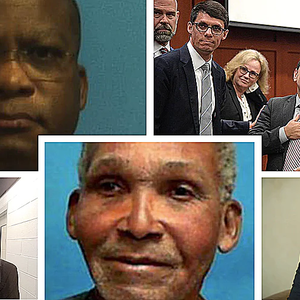 When Jurors Do Not Agree, Should a Death Sentence Be Imposed?