According to a new study released by the American Bar Association, Ohio's capital punishment system is so flawed that it should be suspended while the state conducts a thorough review of its fairness and accuracy. The study, conducted by a 10-member panel of Ohio attorneys appointed by the ABA, found that the state's death penalty is prone to racial and geographic imbalances and that it meets only four of the 93 ABA recommendations to ensure a fair capital punishment system. "Regardless of one's views of the morality of the death penalty, it is beyond question that if Ohio is to have a death penalty it needs to be one that is fair, accurate and provides due process to all capital defendants and those on death row. Unfortunately, this is not the case," said Phyllis Crocker, a Cleveland State University law professor and member of the Ohio review team.

Among the panel's key recommendations were the following:
Ohio should ensure that it provides adequate opportunities for death row inmates to prove their innocence. This includes improved preservation of biological evidence while inmates are incarcerated, creation of nationally-certified crime laboratories, videotaping of all interrogations in potentially capital cases, and implementation of lineup procedures that protect against incorrect eyewitness identification. In addition, the report recommends that Ohio Governor Ted Strickland supplement the state's current clemency process by appointing a commission to conduct investigations, hold hearings, and test evidence, to review cases of factual innocence in capital cases.
Ohio should ensure that all capital defendants and death row inmates who are poor receive competent lawyers. The panel noted that Ohio does not have safeguards in place to ensure competent representation in all cases. It urged compliance with the ABA Guidelines for the Appointment and Performance of Defense Counsel in Death Penalty Cases. It also urged lawmakers to better compensate defense attorneys to ensure high quality representation, and to provide defense teams with sufficient funds for access to experts and investigators.
Ohio should exempt people with severe mental disabilities from the death penalty. The panel found that while Ohio does protect those with mental retardation from facing the death penalty, it does not extend this protection to those with other types of serious mental disorders.
Ohio should eliminate racial and geographic bias from its death penalty system. As part of its assessment, the ABA conducted a racial and geographic disparity study which looked at death sentences in Ohio between 1981 and 2000. The review found that those who kill white victims are 3.8 times more likely to receive a death sentence than those who kill black victims. It also found that the chances of receiving a death sentence in Hamilton County are 2.7 times higher than in the rest of the state, 3.7 times higher than in Cuyahoga County, and 6.2 times higher than in Franklin County.
Ohio should provide increased discovery in state post-conviction appeals. The panel noted that Ohio denies petitioners access to discovery procedures necessary to develop post-conviction claims. The ABA criticized an existing policy that allows reporters and other members of the public to use the public records law to obtain materials in support of post-conviction claims, but prohibits a petitioner from using this law to obtain these same documents.
A spokesperson for Gov. Strickland said that he is reviewing the report and its recommendations.
(Associated Press, September 25, 2007, and ABA Death Penalty Moratorium Implementation Project Ohio Death Penalty Assessment Report, September 2007). Read the report and supporting documents. See also Arbitrariness, Race, Representation, Mental Illness, Innocence, and Studies.
Innocence
Oct 02, 2023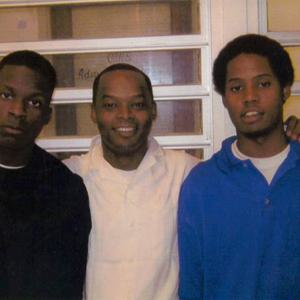 Supreme Court Denies Certiorari to Two Death-Sentenced Men with Credible Innocence Claims
Mental Illness
Sep 28, 2023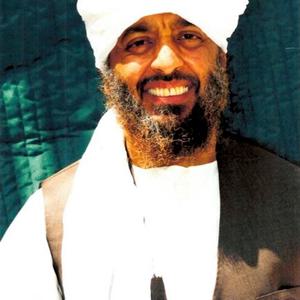 Guantanamo Bay Judge Rules
9

/​

11

Capital Defendant Mentally Incompetent to Stand Trial
Innocence
Sep 20, 2023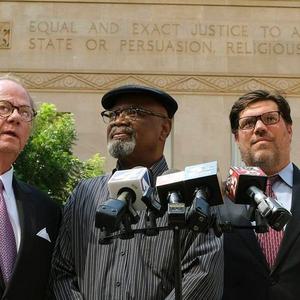 Glynn Simmons Exonerated
48

Years After He Was Sentenced to Death in Oklahoma