The Constitution Project's blue-ribbon Death Penalty Initiative released a new report, "Mandatory Justice: The Death Penalty Revisited," an updated set of guiding principles for reform of death penalty systems. The group is comprised of current and former FBI officials, state attorneys general, religious leaders, victims of crime, academics, legal experts, and community leaders. They identified specific improvements to address problems such as arbitrariness, race, ineffectiveness of counsel, wrongful convictions, and crime lab mistakes.

"We all have different perspectives on the death penalty and the criminal justice system, but Mandatory Justice lays out the basic principles that simply must be part of any fair and accurate death penalty system," said the Honorable Gerald Kogan, co-chair of the Death Penalty Initiative. "Given the great impact of these issues, both on our legal system and in the lives of so many Americans, the committee found it critical to identify both specific weaknesses and specific solutions relevant to any capital punishment system. The Constitution Project has once again drawn a bipartisan constitutional road map for us to follow," said Kogan, former Chief Justice of the Florida Supreme Court.

The Constitution Project's Death Penalty Initiative was established in 2000, motivated by a "profound concern that, in recent years and around the country, procedural safeguards and other assurances of fundamental fairness in the administration of capital punishment have been revealed to be deeply flawed." Among those serving on the distinguished blue-ribbon panel were former First Lady Rosalynn Carter, former FBI director William Sessions, Oklahoma City bombing case prosecutor Beth Wilkinson, former Texas Court of Criminal Appeals judge Charles F. Baird, and former New York Governor Mario M. Cuomo.

(The Constitution Project, Press Release, February 1, 2006). Read a summary of the report. Read the full report. See also Representation, Innocence, New Voices, and Resources.

New Voices
Sep 25, 2023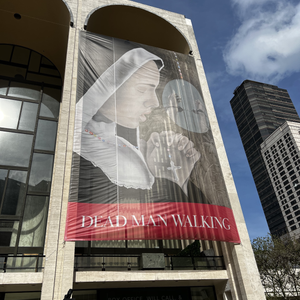 The Metropolitan Opera Premieres ​
"

Dead Man Walking" Based on the Book by Sister Helen Prejean