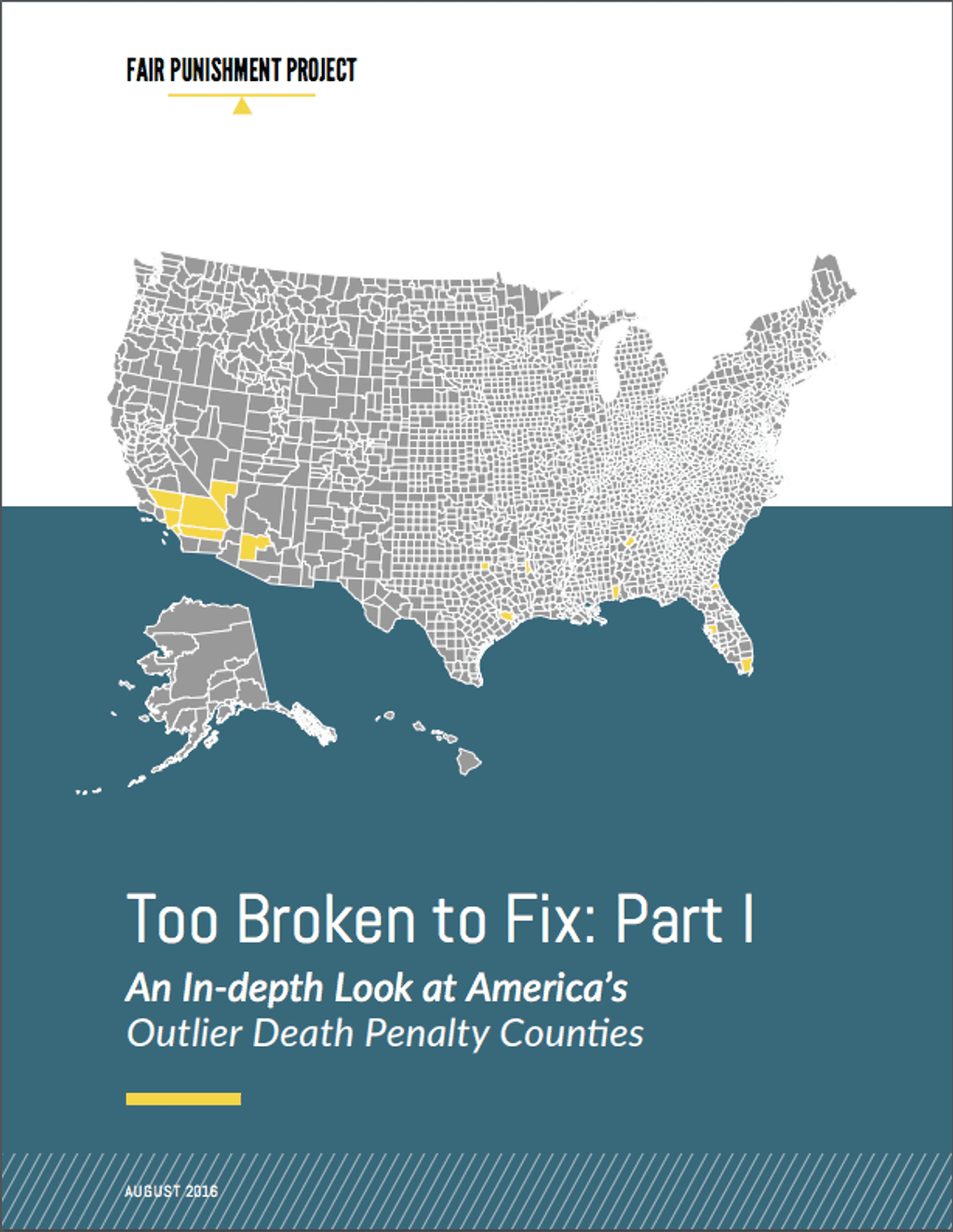 As states and counties across the United States are using the death penalty with decreasing frequency, a new report issued by the Fair Punishment Project on August 23 explores the outlier practices of 16 U.S. counties that are bucking the national trend and disproportionally pursuing capital punishment. These jurisdictions, representing one-half of one percent of all U.S. counties or county equivalents, are the only locales in the United States to have imposed five or more death sentences since 2010.
Six of the counties are in Alabama and Florida, the only two states that still permit non-unanimous death verdicts. Five are located in highly-populated Southern California counties that have been the focus of repeated allegations of prosecutorial misconduct. The others include Caddo (LA), Clark (NV), Dallas (TX), Harris (TX) and Maricopa (AZ), all of which have been criticized for systemic inequities in their administration of the death penalty.
Part one of the report examines the "systemic deficiencies" that contribute to the high number of death sentences in these counties and provides detailed analysis of the circumstances in 8 of the counties (a second part of the study, examining the remaining 8 counties, will be released in September). The report finds that these counties frequently share at least three types of structural failings: "a history of overzealous prosecutions, inadequate defense lawyering, and a pattern of racial bias and exclusion." The study found that these in turn "regularly produce two types of unjust outcomes which disproportionately impact people of color: the wrongful conviction of innocent people, and the excessive punishment of persons who are young or suffer from severe mental illnesses, brain damage, trauma, and intellectual disabilities."
For each of the counties, researchers looked at the percentage of cases in which prosecutorial misconduct was found, noting that about one in seven cases involved a finding of misconduct by an appellate court. One county, Clark County, Nevada, had a finding of misconduct in 47% of cases. In exploring the issue of inadequate defense, researchers found that lawyers spent less than one day, on average, presenting mitigating evidence to persuade penalty-phase jurors to impose a sentence less than death. Though little mitigation was presented, nearly half (44%) of defendants sentenced to death in the outlier counties had an intellectual disability, brain damage, or severe mental illness. The authors write, "This is what capital punishment in America looks like today. While the vast majority of counties have abandoned the practice altogether, what remains is the culmination of one systemic deficiency layered atop another."
Beginning later this week, DPIC will publish individual stories featuring each of the outlier counties.
Innocence
Sep 20, 2023
Glynn Simmons Exonerated
48

Years After He Was Sentenced to Death in Oklahoma
Arbitrariness
Sep 13, 2023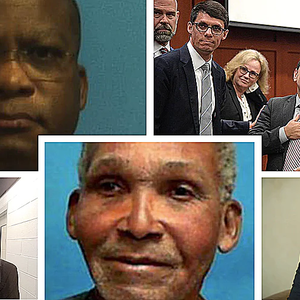 When Jurors Do Not Agree, Should a Death Sentence Be Imposed?