Both the American Medical Association (AMA) and the National Association of Emergency Medical Technicians (NAEMT) recently issued public statements reminding members of their ethical obligation not to participate in legally authorized executions. As courts and legislatures throughout the country continue to struggle with questions related to lethal injection procedures, AMA president William G. Plested III noted that AMA policy clearly prohibits medical professionals from participating in executions because it "erodes public confidence in the medical profession." The NAEMT issued a position paper stating that member participation in executions is forbidden because it "is inconsistent with the ethical precepts and goals of the EMS profession."
In his statement for the AMA, Plested noted:

The American Medical Association is troubled by continuous refusal of many state courts and legislatures to acknowledge the ethical obligations of physicians, which strictly prohibit physician involvement in a legally authorized execution. The AMA's policy is clear and unambiguous — requiring physicians to participate in executions violates their oath to protect lives and erodes public confidence in the medical profession.

A physician is a member of a profession dedicated to preserving life when there is hope of doing so. The use of a physician's clinical skill and judgment for purposes other than promoting an individual's health and welfare undermines a basic ethical foundation of medicine — first, do no harm.
The guidelines in the AMA Code of Medical Ethics address physician participation in executions involving lethal injection. The ethical opinion explicitly prohibits selecting injection sites for executions by lethal injection, starting intravenous lines, prescribing, administering, or supervising the use of lethal drugs, monitoring vital signs, on site or remotely, and declaring death.
As the voice of American medicine, the AMA urges all physicians to remain dedicated to our ethical obligations that prohibit involvement in capital punishment.
(AMA Press Release, "AMA: Physician Participation in Lethal Injection Violates Medical Ethics," July 17, 2006)
The NAEMT position statement stated:
The National Association of Emergency Medical Technicians (NAEMT) is strongly opposed to participation in capital punishment by an EMT, Paramedic or other emergency medical professional. Participation in executions is viewed as contrary to the fundamental goals and ethical obligations of emergency medical services.
…

Historically, the role of EMTs and paramedics has been to promote, preserve and protect human life. NAEMT's EMT Oath is based on the basic principles of saving life, respect for human life and the non-infliction of harm to all recipients of emergency medical service care. The EMT Oath is a guide for the EMT and paramedic code of conduct and stipulates that the EMT or paramedic "follow that regimen which, according to my ability and judgment, I consider for the benefit of patients and abstain from whatever is deleterious and mischievous." The obligations to rescue, save and preserve life are part of the essential trust relationship that the EMT and paramedic have with all people in a community and should not be breached even when legally sanctioned.

Participation in capital punishment is inconsistent with the ethical precepts and goals of the EMS profession.

NAEMT strongly opposes to all forms of participation, by whatever means, whether under civil or military legal authority.

EMTs and Paramedics should refrain from participation in capital punishment and not take part in assessment, supervision or monitoring of the procedure or the prisoner; procuring, prescribing or preparing medications or solutions; inserting the intravenous catheter; injecting the lethal solution; and/or attending or witnessing the execution as an EMT or Paramedic.

The fact that capital punishment is currently supported in many segments of society does not override the obligation of EMTs and Paramedics to uphold the ethical mandates of the profession.

NAEMT recognizes that endorsement of the death penalty remains a personal decision and that individual EMTs and paramedics may have views that are different from the official position of the profession. Regardless of the personal opinion of the EMT or paramedic on the appropriateness of capital punishment, it is a breach of the foundational precepts of emergency medical services, and a violation of the EMT Oath, to participate in taking life of any person.
(NAEMT Position Statement on EMT and Paramedic Participation in Capital Punishment, June 9, 2006)
See New Voices and Methods of Execution.
Executions Overview
Nov 13, 2023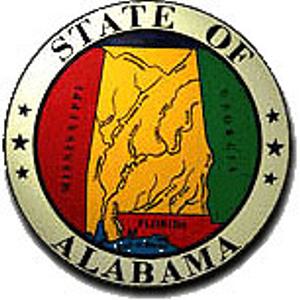 Alabama Schedules A Second Execution for Kenneth Smith, Using Nitrogen Gas for the First Time in U.S. History
Executions Overview
Aug 28, 2023
Alabama Attorney General Seeks Execution with Unprecedented, Untested Method Using Nitrogen Hypoxia