Dallas County District Attorney Craig Watkins announced that he will be reexamining nearly 40 death penalty convictions in his county. No executions will occur in the county until he has reviewed the cases in detail. Watkins said he will start with the oldest cases as they are most likely to be scheduled first. "I'm not saying I'm putting a moratorium on the death penalty," said Watkins. "It's saying that maybe we should withdraw those dates and look at those cases from a new perspective to make sure that those individuals that are on death row need to be there and they need to be executed." When citing the reasons to examine all of the death sentences his office inherited from his predecessor, he pointed to recent exonerations and problems with the prosecution in those cases.

Law professor at Southern Methodist University Fred Moss said he has never heard of another prosecutor in the country conduct such a review. "It's really quite extraordinary," said Moss. In Watkins' first week in office, Patrick Waller was exonerated for a 1992 robbery-rape. The statute of limitations to prosecute the true perpetrators had passed and they couldn't prosecute the criminals who had confessed to the crime. Watkin's predecessor, D.A. Bill Hill had denied DNA testing in this case, which if permitted earlier, could have prevented one of the true perpetrators from being paroled and walking free. "That's really what got me thinking," Mr. Watkins said. "This is larger than just having innocent folks in jail. This is about having criminals out on the street with cover to go and commit their offenses." The office's recently created Conviction Integrity Unit will be investigating the cases and is starting to review DNA test requests denied under former D.A. Hill. Watkins explained, "I don't want someone to be executed on my watch for something they didn't do."

(J. Emily, S. McGonigle, "Dallas County DA wants to re-examin nearly all of pending death row cases," Dallas Morning News, September 16, 2008). See also Innocence and New Voices.
New Voices
May 20, 2022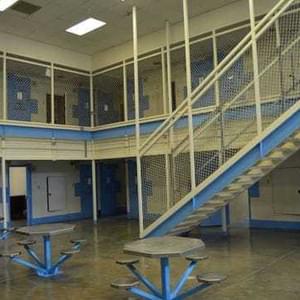 Former South Carolina Death-Row Doctor: ​
"

I'm Supposed to be Saving People, Not Killing People"