In a recent Dallas Morning News editorial, the paper noted the incongruity between the state apologizing to a prison inmate who was freed following DNA testing, and its aggressive pursuit of irrevocable executions. The paper stated that "human error is an inherent part" of the justice system and called on legislators to enact a moratorium on executions until the state can review the accuracy and fairness of its capital punishment process, because "For the condemned, evidence of an error could come too late." The paper wrote:
The prison door has swung open repeatedly in recent years to allow wrongfully
convicted prisoners to walk free. In many cases, DNA evidence has offered them
a second chance at life on the outside.
The headlines trumpeting their innocence provide us with bold-letter reminders
that our justice system doesn't always get it right:

Last week, Andrew Gossett became the 11th Dallas County man granted his
freedom after DNA confirmed what he had been saying for seven years: He didn't
do it. Mr. Gossett had been sentenced to 50 years in prison for a sexual
assault he did not commit.

That juries and judges are fallible is not a revelation. Human error is an
inherent part of the system. Thank goodness that in the case of Mr. Gossett a
terrible wrong has been corrected.

At the same time that this 46-year-old Garland man begins to rebuild his life,
newspaper headlines note that January will be a particularly deadly month for
Texas prisoners. The state is poised to execute five death row inmates during
a 20-day stretch.

Against a backdrop of overturned convictions and DNA advances, these planned
executions also should give us pause. For the condemned, evidence of an error
could come too late. Lethal injections don't allow those second chances.

And while improved technology and new evidence have cleared only a tiny
fraction of prisoners, those cases serve notice that even the remote
possibility of a mistake is unacceptable in death penalty cases.

At least 10 other states are reviewing their capital punishment laws. Two have
declared a moratorium.

But Texas has pressed on, accounting for nearly half of the executions in the
country last year.

Lawmakers have dismissed our calls for a death penalty moratorium. But the
frailties in the justice system that have been exposed suggest that it's time
to revisit this issue.

When Mr. Gossett was set free last week, newly elected District Attorney Craig
Watkins was in the courtroom. He thought it was important to tell Mr. Gossett,
"We're sorry."

State officials won't have that opportunity if capital punishment is meted out
incorrectly.(Dallas Morning News, January 10, 2007). See Editorials and Innocence.
Innocence
Oct 12, 2023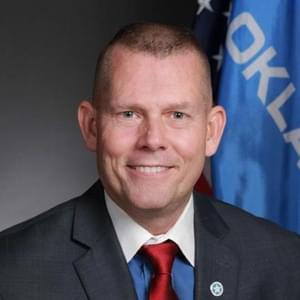 Republican-Led State Legislative Committee Considers Death Penalty Moratorium in Oklahoma