Two recent articles in the Dallas Morning News detail the lives of those affected by the wrongful imprisonment of Christopher Ochoa and Richard Danziger in Texas. For some, their faith in the criminal justice system has been shattered. Twelve years after being sentenced to life in prison for a 1988 rape and murder, Ochoa and Danziger were exonerated by DNA evidence. At the time of his arrest, Ochoa, after 15 hours of interrogation, gave a false confession to the police, who fed him facts and edited his final typed confession to match details of the crime. In order to avoid the death penalty, Ochoa also told police that his friend Danziger was the one responsible for the murder.

Another person, who was already in prison for other crimes, later confessed to the rape and murder in 1996 after a religious conversion. He wrote to the Austin Police Department and the Austin American-Statesman saying that Ochoa and Danziger did not belong in prison.

In 1999, the Innocence Project at the University of Wisconsin tested DNA evidence in the case and found that the DNA tests implicated the new defendant and not Ochoa or Danziger. John Pray, co-director of the Innocence Project in Wisconsin, noted that false confessions are "a leading cause of wrongful convictions."

"In the end, justice did prevail," Pray said, "You look at both those [men] and you don't know what to make of it. … One is very exhilarating, and the other is just downright depressing."

Ochoa, 41, used the money from his civil settlement to pay for law school and an office in Wisconsin. Danziger, however, was severely beaten in prison and now suffers brain damage. He lives in Florida, under his sister's guardianship. His settlements pay for his medical care.

Jeanette Popp, the victim's mother, was shocked when she heard that the wrong people had been convicted. "My legs just gave way," Ms. Popp says. "I can't do this again," she remembers sobbing. "Please, God, don't make me do this again." "Chris' [Ochoa's] mother and Richard's [Danziger's] mother lost their child for 12 years, as surely as I lost Nancy," she thought. She wrote to both men, telling them how sorry she was.

Ms. Popp asked the prosecutor not to seek the death penalty against the new defendant because she did not want her daughter's memory stained with someone's blood. She is now an opponent of the death penalty, and told the Morning News, "I don't think we have learned anything."
("Two men's DNA exonerations in '88 Austin murder reveal triumph, tragedy" and "Mother of '88 murder victim says her faith in justice system shattered after exonerations," by Dianne Jennings, The Dallas Morning News, February 24, 2008). See New Voices and Innocence.
Victims' Families
Nov 17, 2023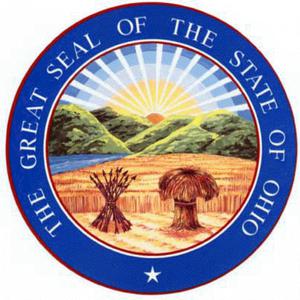 Victims' Families, Retired Judge, and Former Correctional Director Publicly Express Support for Ohio Abolition Bill
Victims' Families
Oct 17, 2023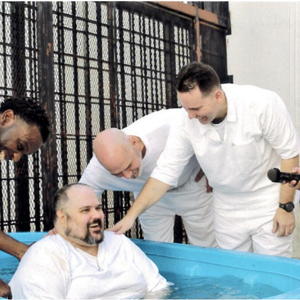 Victim's Sister, Faith Leaders, and Others Plead for Clemency for Will Speer, Faith Based Coordinator on Texas' Death Row