U.S. District Judge S. James Otero recently halted the penalty phase of a federal capital case in Los Angeles and told prosecutors that he believes the U.S. Justice Department should reconsider its decision to seek the death penalty for Petro "Peter" Krylov. Krylov is facing the death penalty for his role in a kidnapping and murder plot. Otero, the second federal judge this year to urge federal prosecutors and the Justice Department to rethink their decision to seek a death sentence, told prosecutors that Krylov's case is different from the cases against his two co-conspirators, who both received death sentences. "I would hope that the government has enough flexibility that they can address these major significant life-and-death issues to handle circumstances such as what has occurred in this case," Otero told lawyers for both parties while the jury was out of the courtroom. Prosecutors responded that they would share Otero's comments with Justice Department officials, but that Attorney General Alberto Gonzalez (pictured) had already made the decision to seek death for Krylov.
Otero was appointed to the federal bench by President George W. Bush and is regarded by some in the federal bar as a tough sentencer. His comments during the sentencing phase of Krylov's trial echo sentiments voiced in January 2007 by Judge Frederick Block of the U.S. District Court in Brooklyn. Block told federal prosecutors that pursuing a death sentence for a convicted drug kingpin would be an "absurd" waste of time and money and predicted that there was "no chance" a jury would return a death sentence in the case. After the Justice Department decided to proceed with its effort to win a death sentence in that case, the jury's verdict resulted in a sentence of life in prison without parole.

"There has been a surprising amount of resistance to the Bush administration's Justice Department, under both John Ashcroft and Gonzales, in ramping up the number of capital cases," said Douglas A. Berman of Ohio State University's Moritz College of Law, and an expert in death penalty sentencing. There have been 95 federal death penalty trials during the Bush administration, compared to 55 during the Clinton administration.
(L.A. Daily Journal, May 4, 2007). See Federal Death Penalty and New Voices.
Federal Death Penalty
Sep 28, 2023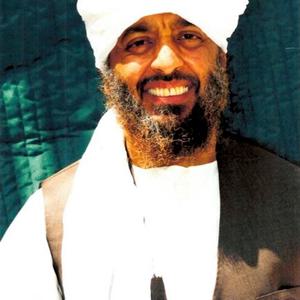 Guantanamo Bay Judge Rules
9

/​

11

Capital Defendant Mentally Incompetent to Stand Trial