William S. Sessions, who served as director of the FBI from 1987 to 1993, and Charles F. Baird, a former Texas Court of Criminal Appeals Judge from 1990 to 1998, have called for a halt to executions in Texas because of the risk of executing an innocent person. Sessions and Baird, both of whom are native Texans, cited the problems at the Houston Crime Lab as a principal reason for their doubts about the reliability of the death penalty system:

Since November 2002, when its police department's crime lab problems first surfaced, Houston citizens have reacted with dismay to each new revelation.

The problems initially seemed limited to fairly minor physical breakdowns at the lab building. At every turn, however, these problems have multiplied. Most recently, authorities discovered about 280 boxes filled with crime evidence involving as many as 8,000 cases. What is most worrisome is that these cases were considered closed, many with a perpetrator behind bars and the victims seemingly assured that justice had been done. But because these boxes remain uninventoried, we cannot be sure that the right person is in prison, or if the true perpetrator is still on the streets, endangering us all.

We are Texans and members of a bipartisan committee sponsored by the Constitution Project's Death Penalty Initiative. We joined the committee in 1999 because we believe the risk of convicting and executing the wrong people is unacceptably high. Since the initiative's creation, the number of individuals who have been exonerated and released from death row has reached 117 nationwide, including eight from Texas. The discovery of the boxes from the Houston crime lab raises the potential that many more wrongfully convicted people are being housed in our Texas prisons.

While our committee includes members who support the death penalty, and others who oppose it, we all agree that the risk of wrongful convictions is too high and that systemic reforms are urgently needed to try to make the system fairer and more accurate.

One of our recommendations is that states allow DNA and other biological evidence to be properly tested in any case and any time if the evidence might shed light on the guilt or innocence of the inmate, so that we can be as sure as possible that we are prosecuting the right person.

Our committee has not taken a position on a moratorium, but the Houston travesty requires us to join with the many prominent Texans who are now calling for a moratorium until the evidence in the Houston crime lab boxes is inventoried and, if appropriate, tested.

We are in good company. Houston Police Chief Harold Hurtt has noted,'I think it would be very prudent for us as a criminal justice system to delay further executions until we have had time to review the evidence.' The dean of the Texas Senate, John Whitmire, who represents part of Houston and also chairs the Senate Criminal Justice Committee, joined in the chief's call for a moratorium. In a letter to Gov. Rick Perry, Whitmire stated, 'It's just nuts, to sum it up, that we would not hold off on executions until we go through each and every piece of evidence.'

Former Gov. Mark White and Charles Terrell, a former chairman of the Texas Department of Criminal Justice, have also called on the governor to act, as have major Texas newspapers. Judge Tom Price of the Texas Court of Criminal Appeals has also recently joined the call for a moratorium.

Yet, within the last few weeks, five executions have gone forward involving death row inmates from Houston, with another scheduled for early December. District Attorney Chuck Rosenthal has resisted an independent review of the crime lab and has joined the trial judges in opposing a postponement of the executions, even just until a proper inventory and any appropriate testing of the evidence is done.

We cannot understand this position. If the evidence confirms the guilt of the person scheduled to be executed, the execution should go forward. But if the evidence exonerates the inmate, no Texan would want to see an execution.

Texans know that the crime lab problems are not just theoretical and are not limited to death row inmates. In 2003, Josiah Sutton was exonerated of a crime he did not commit after spending four years in prison. Earlier this month, George Rodriguez was released after spending more than 17 years in prison. He was convicted on the basis of faulty DNA analysis.

Since reintroduction of the death penalty, Texas has executed 336 men and women. Our state has been responsible for more than 35 percent of all the executions in America. Too many of these executions occurred despite of profound questions about the facts of these cases, including in some instances questions about whether the defendant was actually innocent.

The two safety valves that supposedly prevent our state from executing an innocent person have not worked as they should, and in some cases have failed entirely. The Court of Criminal Appeals, an elected and partisan body, has been criticized by the U.S. Supreme Court for not properly reviewing cases. A just released Texas Monthly article about the court is called 'And Justice for Some.' And — borrowing a phrase from the Texas oil fields — clemency in Texas is simply a dry hole, with critical facts either not presented to the governor or not meaningfully considered.

Many experts believe that the death penalty does not deter crime. Some of us are not sure one way or the other. But, we should not be deterred from exercising common sense. We have a runaway train with no one at the controls, and that is no way to run a railroad. We support a moratorium.

(Op-ed, Austin American-Statesman, November 25, 2004). See New Voices. See also Innocence.
Lethal Injection
Sep 21, 2023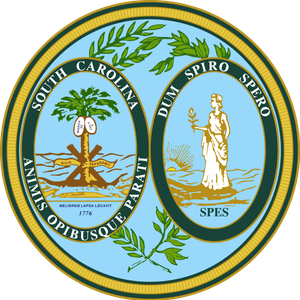 South Carolina Ready to Resume Executions by Lethal Injection After Acquiring Drugs
Innocence
Sep 20, 2023
Glynn Simmons Exonerated
48

Years After He Was Sentenced to Death in Oklahoma