Gerald Kogan, former Chief Justice of the Florida Supreme Court, who has also served as a prosecutor, defense attorney, and trial judge, recently expressed concerns about Florida's death penalty system. "Florida's system of capital punishment is broken," he wrote in the St. Petersburg Times. "Florida's justice system fails on many fronts." He pointed out that "Florida has become the holder of a dubious distinction: more individuals convicted of murder (22) have been exonerated from our death row than any other in the country." The state carried out its first execution on July 1 since the botched execution of Angel Diaz in 2006.

Justice Kogan was also concerned that protections were not in place to prevent further mistakes:
Mistakes in identification and prosecution of defendants are compounded by Florida's woefully inadequate system of providing those accused of capital crimes with representation at trial. The bar for inclusion in Florida's Capital Collateral Registry — a list of attorneys available to try capital cases — is set embarrassingly low, and requires very little of participating attorneys. The inadequate standards fall far short of the bare minimum qualifications established by the American Bar Association. Current Florida Supreme Court Justice Raoul G. Cantero III recently testified before the Florida Commission on Capital Cases that the representation provided by these attorneys is "some of the worst lawyering" he has ever seen.


Justice Kogan currently serves as the co-chair of the Constitution Project's bipartisan Death Penalty Committee, which is composed of death penalty supporters and opponents. The Committee has made more than 20 recommendations for the reform of the country's capital punishment system. Kogan argues that Florida should immediately adopt those recommendations, adding that until that happens, "Governor Crist should order a stay of all executions pending a statewide review of his state's death penalty."
(G. Kogan, "Florida's justice system fails on many fronts," St. Petersburg Times, July 1, 2008). See New Voices.
Recent Legislative Activity
Jun 02, 2023
Conservative Commentator Warns of Dangers of Non-Unanimous Death Sentences
Victims' Families
May 30, 2023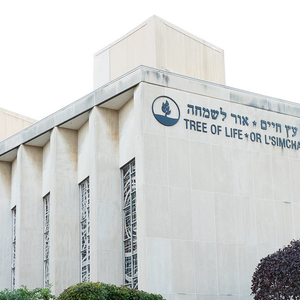 Victims' Families are Divided Over Death Penalty as Bowers Trial Begins