State Assemblyman Nelson T. Albano of Cape May, New Jersey, announced at a forum on the death penalty that he has changed his mind and now opposes capital punishment. Albano said that his change of heart came after reading a book about Kirk Bloodsworth, the 1st death-row inmate in the United States to be exonerated by DNA evidence. The book led him to the insight into that the capital-punishment system is flawed and should be put on hold.
"I think we owe it to the people in our prisons who are innocent to stop executing," he said.

Albano noted that his 19 year-old son was killed in 2001 by a drunken driver who was a 5-time repeat offender. He considers his son's killing an act of murder.
Nevertheless, he said a life sentence was more appropriate than the death penalty. "I know what it feels like to want revenge," he said. "Let the guilty truly suffer and live their lives without freedom."

The state currently has a moratorium on executions while a commission is reviewing all aspects of the death penalty system.
(Atlantic City Press, Sept. 19, 2006). See New Voices and Victims.

Victims' Families
Oct 17, 2023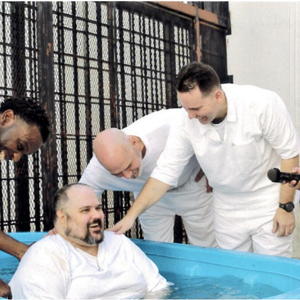 Victim's Sister, Faith Leaders, and Others Plead for Clemency for Will Speer, Faith Based Coordinator on Texas' Death Row