In an op-ed in the Fort-Worth Star-Telegram, police chief James Abbott stated that the death penalty is broken beyond repair and that the extra money spent pursuing executions could be better spent on crime prevention and the needs of victims. Abbott is the Police Chief of West Orange, New Jersey, and he served on the New Jersey Death Penalty Study Commission. He was a longtime supporter of the death penalty but eventually concluded that abolition was "just plain common sense." Chief Abbott noted, "I no longer believe that you can fix the death penalty. Six months of study opened my eyes to its shocking reality. I learned that the death penalty throws millions of dollars down the drain — money that I could be putting directly to work fighting crime every day — while dragging victims' families through a long and torturous process that only exacerbates their pain."

Abbott noted that the death penalty cost New Jersey a quarter of a billion dollars over the past 30 years, and he believes this money could be better spent helping victims' families or funding preventative law enforcement measures. "As a police chief," Abbott writes, "I find this use of state resources offensive…. Give a law enforcement professional like me that $250 million, and I'll show you how to reduce crime. The death penalty isn't anywhere on my list."

New Jersey's legislature voted in December to replace the death penalty with a sentence of life in prison without parole. Governor Corzine signed the bill into law, making New Jersey the first state to legislatively abolish the death penalty in more than 40 years.
("Less money, more pain and injustice," by James Abbott, Fort Worth Star-Telegram, January 20, 2008). See New Voices and Costs.

Innocence
Mar 31, 2023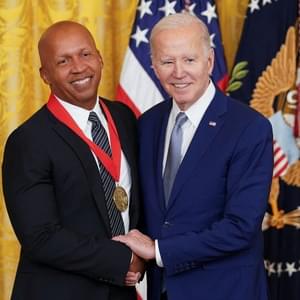 Bryan Stevenson Honored with the National Humanities Medal