A Kentucky prosecutor raised religious objections to the death penalty in asking to step aside in the case of two men charged with murder. J. Stewart Schneider, the commonwealth's attorney in Boyd County in northeastern Kentucky, said Thursday he filed his motion to withdraw from the case after reflections at a religious retreat. Schneider also is a minister with the Christian Church (Disciples of Christ).

"I spent that weekend in prayer," he said. "The more I thought about it, the more convinced I became that for me to make the decisions in asking for a penalty … I would be speaking contrary to my calling. I would not be speaking Gospel, but would rather be speaking as a prosecutor. And I don't know that I can do both things, that I can wear two hats in that case."

Kentucky's Attorney General, Greg Stumbo, will appoint a special prosecutor.

Schneider said that with use of the death penalty, "we terminate God's opportunity to work" to change lives. "Even murderers can be redeemed," he said. (Associated Press, June 11, 2004). See New Voices.
New Voices
May 20, 2022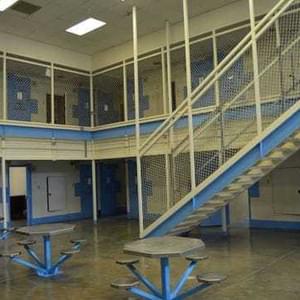 Former South Carolina Death-Row Doctor: ​
"

I'm Supposed to be Saving People, Not Killing People"
Botched Executions
May 19, 2022
Expert Calls Arizona's First Execution in Eight Years ​
'

Botched' After Witnesses Report Problems Inserting

IV