In a recent meeting with the Fort Worth Star-Telegram Editorial Board, Texas Lt. Governor David Dewhurst (pictured) urged legislators to re-examine the state law that allows an accomplice to be tried by the same judge and jury as the shooter in murder cases, adding that he agreed with Governor Rick Perry's decision to commute Kenneth Eugene Foster's death sentence to life in prison based on similar concerns. Dewhurst also called on legislators to establish a state innocence commission to study wrongful convictions and possible reforms to the criminal justice system. "We only want the truly guilty to be subject to punishment in Texas. None of us want an innocent person convicted. … I'd like the Senate to coalesce on a position," Dewhurst said.

Dewhurst stated that he will ask the Texas Senate to conduct an interim study during the Legislature's hiatus to determine the commission's charge. Dewhurst, who considers requests for stays of execution when Gov. Perry is out of the state, did not offer specifics about the scope of review the commission would have, but said he wants to establish the commission to ensure the criminal justice system is working properly. His concerns, in large part, stem from a series of 14 DNA exonerations in Dallas County, which has reversed more convictions because of DNA evidence than any other U.S. county. In addition, just this week in Houston, where concerns about wrongful convictions and the handling of DNA evidence have gained substantial attention in recent years, DNA evidence has prompted the Harris County district attorney's office to ask that a man convicted of sexual assault in 1995 be released from prison.

This year, Texas Senator Rodney Ellis introduced legislation to create an innocence commission, but the bill failed to pass in the House after its approval by the Senate. He welcomed Dewhurst's backing of the measure, but voiced frustration that Gov. Perry, the Texas Supreme Court, and the Texas Court of Criminal Appeals had all failed to establish the commission without legislative approval, a power that each entity holds. Even Texas Supreme Court Chief Justice Wallace Jefferson, who has spoken in favor of the commission in two speeches to the Legislature, has not established a commission independently. "Any opportunity to review the criminal justice system in Texas is certainly well-warranted. (But) if nobody else is willing to step up and show leadership on this issue, I may just do it for them," Ellis noted.

Senator John Whitmire, chairman of the Senate Criminal Justice Committee, said final approval of the commission will require the vocal support of Chief Justice Jefferson, Lt. Gov. Dewhurst, and other leaders. He observed, "It seems like in this building we are talking about a smarter approach to fighting crime. You want to do it right, and it is only as good as it works and as people respect it. There is something to be said about scrubbing decisions and court actions. How do we prevent the next mistake?"
(Fort Worth Star-Telegram, October 4, 2007).
See Innocence, Arbitrariness, and New Voices.
Innocence
Oct 02, 2023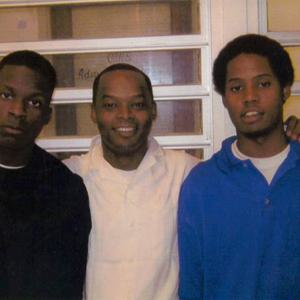 Supreme Court Denies Certiorari to Two Death-Sentenced Men with Credible Innocence Claims