After more than two decades of working to spare the life of Florida death row inmate James Floyd, the family of the woman he murdered has succeeded in getting prosecutors to reduce Floyd's sentence to life in prison for the murder of Annie Bar Anderson.

"I did not want him to die, and I didn't want his family to suffer the murder of their father or their brother or their son. What good is anger and hatred," said Elizabeth Blair, who took up the family's effort to spare Floyd's life after Annie Anderson's daughter, Angie, died several years ago. Twenty-two years ago, Angie Anderson had begged a judge to not condemn her mother's killer to death, noting, "Mother believed and I believe that we must be instruments of the peace of God, which includes justice and mercy. This young man must be punished, but give him life, a chance to become somebody, a chance to change." Despite Angie Anderson's request, the judge sentenced Floyd to die.
In 2005, the Florida Supreme Court determined that evidence had been withheld from Floyd's attorneys during his trial and granted him a new trial. At that time, Blair called prosecutors and told them she did not want Floyd to return to death row. Prosecutors and Martin McClain, Floyd's defense attorney, later came to an agreement that would reduce Floyd's sentece to life in prison in exchange for his guilty plea.
(St. Petersburg Times, January 19, 2006). See New Voices and Victims.
New Voices
Sep 25, 2023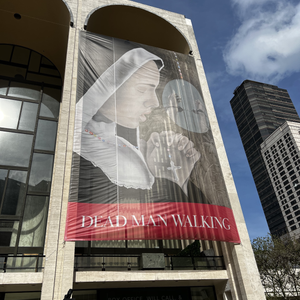 The Metropolitan Opera Premieres ​
"

Dead Man Walking" Based on the Book by Sister Helen Prejean